Arizona Upland cotton acreage up 29 percent
Arizona Upland cotton acreage up 29 percent
2011 Arizona Upland cotton acreage is pegged at 248,000 acres, up 55,000 acres or 29 percent from last year;The yield forecast is 1,432 pounds per acre, 85 pounds less than last year's record high yield;The 2011 Arizona alfalfa production forecast is 1.98 million tons, down 14 percent from last year.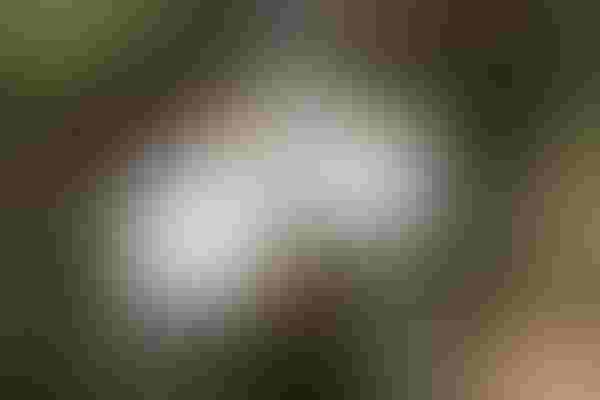 2011 Arizona Upland cotton harvested acreage is estimated at 248,000 acres, up 55,000 acres or 29 percent from a year ago, according to the National Agricultural Statistics Service.
The yield is forecast at 1,432 pounds per acre, 85 pounds less than the record high yield recorded in last year.
Statewide production is forecast at 740,000 bales, 130,000 more bales than last year. The cotton crop is in mostly good to excellent condition.
This year's Upland production is 21 percent higher than last year.
2011 Arizona American-Pima cotton harvested acreage at 11,000 acres is 8,500 acres more than a year ago. Production is expected at 20,000 bales, an increase of 15,600 bales from 2010. The Pima yield is estimated at 873 pounds per acre.
2011 U.S. all cotton production is forecast at 16.6 million 480-pound bales, down 9 percent from last year's 18.1 million bales. Yield is expected to average 822 pounds per harvested acre, up 10 pounds from last year.
Upland cotton production is forecast at 15.8 million 480-pound bales, down 10 percent from 2010.
American Pima production is forecast at 737,200 bales, up 46 percent from last year.
Producers expect to harvest 9.67 million acres of all U.S. cotton, down 10 percent from 2010. This harvested total includes 9.38 million acres of Upland cotton and 287,500 acres of Pima cotton.
Arizona dry bean production from 8,000 acres is expected to total 155,000 hundredweight, a decrease of 88,000 hundredweight; 36 percent less than last year's production. Average yield is expected at 1,960 pounds per acre. Pinto bean acreage is estimated at 2,400, a decrease of 3,600 from a year ago.
Other Arizona crop forecasts of production include alfalfa at 1.98 million tons, down 14 percent; and apples at 12.0 million pounds, a decrease of 5 million pounds.  
Subscribe to receive top agriculture news
Be informed daily with these free e-newsletters
You May Also Like
---