Ag meeting's food goes to storm victims and it's no small kindness
Ag meeting's food goes to storm victims and it's no small kindness
So, would a bit of fried chicken and pork chops delivered to you as a gift during your troubled times really make a difference? Yeah. There is no such thing as a small kindness.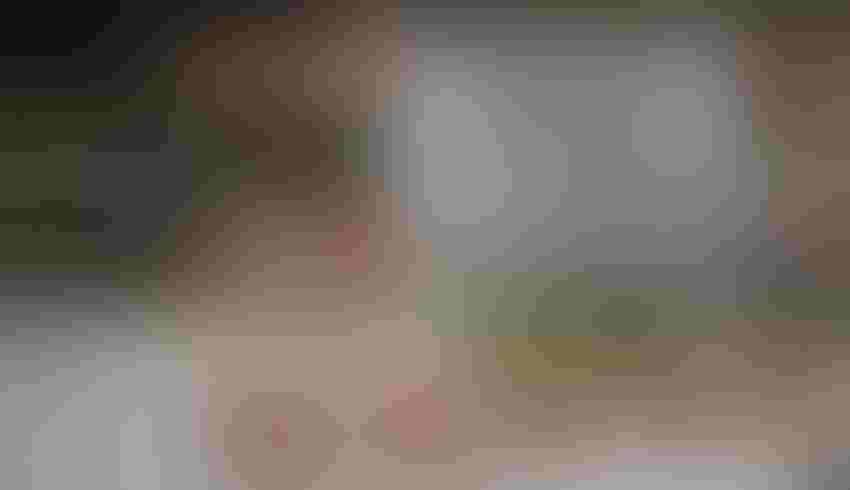 Road remains closed in a suburb of Dougherty County, Ga., Jan. 31 due to a severe-weather outbreak that brought heavy rain, destructive winds and deadly tornadoes to the area Jan. 22, 2017.
Brad Haire
It's winter meeting season for Southeast agriculture, which means good information coupled often with good food. The extra information presented at the meetings leaves with you. But what about the leftover food? I asked about this at a recent meeting and got a satisfying answer.
The annual Georgia Cotton Commission meeting and University of Georgia Cotton Production Workshop was in Tifton, Ga., Jan. 25, and is a classic example of a commodity group and Extension partnering to provide a day of good information pleasantly interrupted with good food, which on this day was fried chicken and baked pork chops presented buffet-style.  (By the way, the chicken at the meeting was fried in cottonseed oil, a fine cooking oil getting on culinary radars.)
Provided by BJ Smith Catering, 400 strong ate well for lunch that day. Still, plenty of food was left over. Pounds of fried chicken and baked chops remained on the buffet after the last straggler got a plate, plus, I learned, in the kitchen remained plenty more cooked food that never made it to the buffet.
"What will happen to the chicken and pork chops left?" I asked the kind lady serving at the dessert table.
"We're going to pack it up and send it down to Cook County around Adel to the shelters for the storm victims," she said.
"That's mighty nice and good to hear," I said.
I later verified with Chris Chammoun, Georgia Cotton Commission public affairs director, that indeed the extra food from the meeting went to storm victims just 25 miles south from Tifton in south-central Georgia on I-75.
Between Jan. 21-22, severe-as-it-gets weather unleashed multiple tornadoes across southern Mississippi, Alabama and Georgia, taking the lives of 21 people, displacing the lives of thousands more and destroying property almost beyond count, hitting southwest and south-central Georgia brutally. Some people lost everything.
The region was rattled before Jan. 22. On Jan. 2, an outbreak of severe storms shot tornadoes and powerful straight-line winds through the region, leveling parts of historic Albany in southwest Georgia. That damage is still shocking to see.
So, would a bit of fried chicken and pork chops delivered to you as a gift during your troubled times really make a difference? Yeah. There is no such thing as a small, meaningless gesture of kindness.
Whether it's offering of a bit of food, grabbing a chainsaw to clear a road, removing limbs from a neighbor's house, or your wife going through her closet to give clothes to two Latino women (girls really), currently working in our country as visitors, who lived in a trailer that no longer exists because a tornado wiped it out Jan. 22, all kind gestures carry big weight, and enough of them can move mountains.
If you attended the GCC meeting/UGA Cotton Workshop Jan. 25 in Tifton, Ga., and you didn't grab that extra chicken leg or pork chop to eat, or if you didn't attend the meeting, feel good. The extra plenty got delivered to some folks who needed some comforting on that day. Plenty more people still need that comfort and support. The region is recovering and making progress, but kind gestures, prayers and help are still needed.
Good luck, take care and thanks for reading.
About the Author(s)
Subscribe to receive top agriculture news
Be informed daily with these free e-newsletters
You May Also Like
---