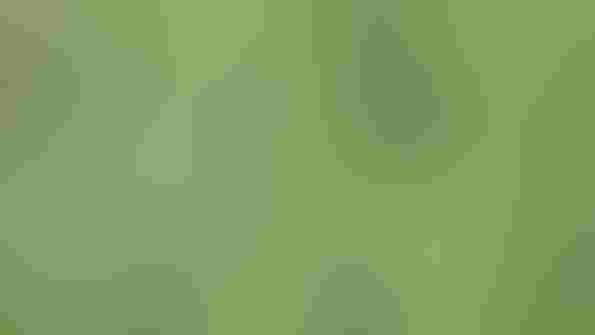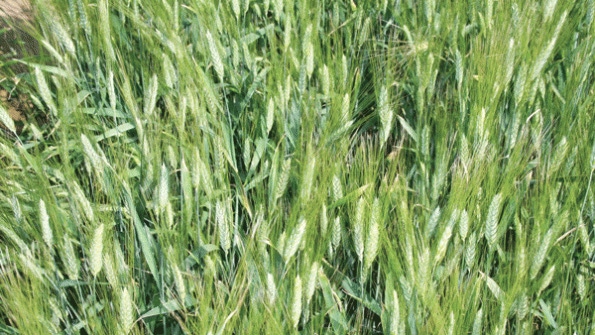 The first day of November, says Texas AgriLife Extension integrated pest management specialist Jim Swart, is a good target for planting wheat in Northeast Texas.
Swart, who works out of offices near the Texas A&M-Commerce campus, says planting too early in the area risks damage from Hessian fly, a pest he didn't worry too much about until just a few years ago.
He says since a heavy Hessian fly infestation hit the 2005-2006 crop, "we've been snakebit."
Planting wheat too early makes it more vulnerable to Hessian fly damage, Swart says. "We want that first generation of fly to be suicidal. We want them to emerge and have no wheat for a host."
He says every Hessian fly generation follows a geometrical growth progression. "So we hope to plant late enough to miss that first emergence in September. It's also important to eliminate volunteer wheat."
Swart said recent rainfall has many Northeast Texas wheat producers ready to plant. "Some producers have not had enough moisture to get that first generation of Hessian fly out," he says. "Everything West of I-75 looks okay."
It's less certain east of I-75 but late October or early November planting still should be a good target, Swart says. "If producers have received little to no moisture, it's not really an advantage to wait too long," he says.
"A lot of farmers are reluctant to plant dry, fearing that a light rain following planting and then a dry spell will kill germination," he says. "But research has shown that wheat seed can germinate, dry out, and still be viable for resprouting later when moisture conditions improve.
"Still, it's not an advantage to plant too early. The longer wheat is out there, the longer it's exposed to winter grain mites, greenbugs and other pests. That's why Nov. 1 is a good target date for Northeast Texas."
Swart said seed for recommended varieties should be in adequate supply this fall. "Most growers have already secured seed. Most typically plant two or three varieties and many have adequate seed in storage to plant. That's okay as long as it's planted on their own farms."
Multiple varieties are part of farmers' strategy to increase yield, Swart says. "We encourage them to plant a small acreage of new releases each year to see how they do. If they like them, they can put them up for seed next year. They're looking for yield."
Variety selection criteria have changed in recent years. Disease resistance—to leaf and stripe rust in this area—was a key selection factor until an economical fungicide became available. "With tebuconazole, disease resistance or susceptibility is not an issue," Swart says. "Almost everyone sprays a fungicide now."
He said farmers should not let current drought conditions affect fertility decisions. "We want to fertilize wheat for 60 to 70 bushel per acre," he says. That would include a standard, in-row application of 20 to 25 pounds of P205 per acre.
"Typically, one pound in the row equals two pounds broadcast," Swart says. "This is one way a producer can reduce costs and probably make more grain per acre."
Nitrogen application may depend, to some degree, on summer crop type and growing conditions. "Normally if wheat follows corn or grain sorghum and yields were good, we need some fall nitrogen, usually 30 to 50 pounds per acre following a huge stover crop. But this year, summer crops probably did not use all of the applied nitrogen (because of drought conditions), so wheat farmers might not want to apply nitrogen this fall. Watch the wheat and if it begins to yellow a bit, apply nitrogen then."
He says wheat following a low-yielding summer crop will need less early nitrogen. "We can topdress later with one application of 100 pounds of nitrogen. We can make a fairly inexpensive crop with less fall nitrogen and putting phosphorus in the row."
Swart says summer grain crops in the area made "better than we anticipated. Farmers made some money on about everything they planted except soybeans, which was mostly a tradeoff."
He says corn yields averaged about 60 bushels per acre and prices ranged from $6.50 to $7 a bushel. Grain sorghum yielded from 3,000 to 3,700 pounds per acre and prices also held up well.
"I'm not certain where these yields came from," he says. "We were expecting to see 20 to 30 bushels per acre. But they planted on time. If they had been two weeks later, yield probably would have been closer to 20 bushels per acre."
He says rainfall in April and May helped get the corn off to a good start. "We sorta outran the drought."
He says aflatoxin, despite the drought stress, "was not an issue. Some growers may have delivered a load or two of corn with levels above the limit but most had some zero levels, too. Confidence in Northeast Texas corn has been restored."
Swart says virtually every grower in the area treated corn with either AflaGuard or AF-36, atoxigenic strains of aspergillus that outcompetes the toxic strains. "Treatment with these products has become a cost of production. It's now automatic," Swart says.
"Grain yields were lower than usual, but prices held up," Swart says. Drought has not affected this area as badly as it has other parts of the state—"yet," he says. "But we are dry now. We have no subsurface moisture to start off. Our moisture is mostly in the top six inches."
He says wheat doesn't root much below six inches, so winter wheat can do well. "But we will need timely rains. I expect farmers will make some good wheat."
About the Author(s) Senior Content Director, Farm Press/Farm Progress
Ron Smith has spent more than 40 years covering Sunbelt agriculture. Ron began his career in agricultural journalism as an Experiment Station and Extension editor at Clemson University, where he earned a Masters Degree in English in 1975. He served as associate editor for Southeast Farm Press from 1978 through 1989. In 1990, Smith helped launch Southern Turf Management Magazine and served as editor. He also helped launch two other regional Turf and Landscape publications and launched and edited Florida Grove and Vegetable Management for the Farm Press Group. Within two years of launch, the turf magazines were well-respected, award-winning publications. Ron has received numerous awards for writing and photography in both agriculture and landscape journalism. He is past president of The Turf and Ornamental Communicators Association and was chosen as the first media representative to the University of Georgia College of Agriculture Advisory Board. He was named Communicator of the Year for the Metropolitan Atlanta Agricultural Communicators Association. More recently, he was awarded the Norman Borlaug Lifetime Achievement Award by the Texas Plant Protection Association. Smith also worked in public relations, specializing in media relations for agricultural companies. Ron lives with his wife Pat in Johnson City, Tenn. They have two grown children, Stacey and Nick, and three grandsons, Aaron, Hunter and Walker.
Subscribe to receive top agriculture news
Be informed daily with these free e-newsletters
You May Also Like
---