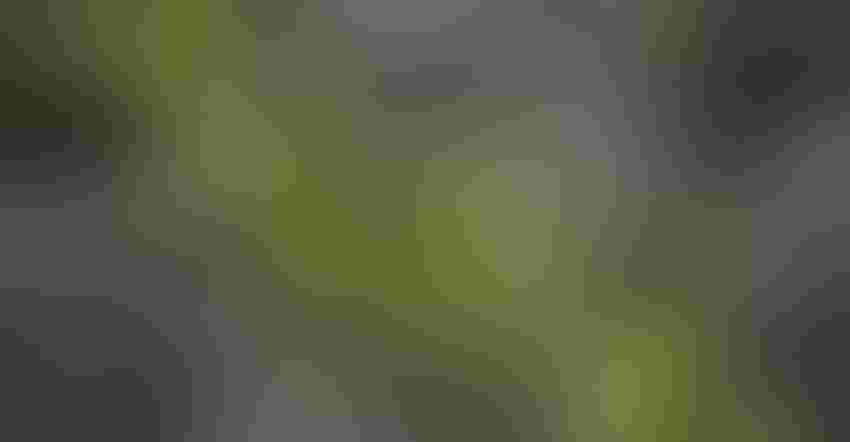 SOLID START: Nitrogen is the key nutrient for corn — and despite rising prices, you need it. But there are ways to manage N use to get the best result for your investment.
Willie Vogt
Current nitrogen prices have everyone feeling the pinch and wondering if they made the right decision to apply last fall, or should have waited to apply this spring.
The USDA Iowa Production Cost Report for Jan. 25 showed anhydrous ammonia cost has dropped a little from December 2021 highs, but increased from January 2021, averaging $1,470 to $1,550 per ton. Urea has remained fairly constant since December, but nearly doubled since June 2021 — as has liquid 32% UAN. Please recognize these reports look back in time and do not project future trends. This leads us to now, and leaves us with many concerns if we did not apply N in fall 2021.
Don't skip the N application. Corn yield almost always responds positively to N applications. When considering economics, use the maximum return-to-N concept to base application rate decisions on. In short, this concept shows you the last pound of N applied that shows a yield increase. This concept is used by seven states in the region. It's demonstrated in the Corn N Rate Calculator, which calculates economic return to N application with different N and corn prices to find the profitable rate. The data in this calculator is updated every other year based on N field response trials with varying rates, since cropping conditions, hybrids and climate conditions change over time. If corn is currently valued at $6 per bushel, and anhydrous ammonia is used as the N source, at a cost of $1,500 per ton, or 91 cents per pound, in a corn-soybean rotation; and if you are in north-central Iowa, the maximum return to N is 124 pounds N per acre, with the profitable range of 115 to 133 pounds N per acre. The 124 pounds N per acre would be 151 pounds per acre of anhydrous ammonia. You can use this calculator with different sources of N, your local input costs, local corn price and by choosing your state — and in Iowa, two different geographical regions — based on rainfall and response to N history. Remember, the maximum return-to-N rate is your total N supply (preplant and sidedress). If conditions turn wet in mid- to late spring, you will need to consider additional N.

When applying N this spring, be sure to employ the best application strategies possible. Calibrate application equipment. Make sure soil conditions are optimal for application so you can get N injected, especially if applying anhydrous, since the risk of volatilization loss of ammonia increases when soils are wet and then dry or very dry soils. Where and when possible, also incorporate urea and UAN to reduce volatilization losses. If left on the surface, try to time applications when rainfall of a quarter- to a half-inch is predicted within two days of application to help reduce volatilization losses. Consider use of a urease inhibitor to slow urea conversion to mineral forms.

Consider timing of application. If spring appears to be cooler or wetter than normal, corn may benefit from a higher preplant application of N, especially if sidedressing is delayed. Sidedressing some of the N will allow you to adjust the rate and may allow you access to potentially declining prices for N sources

If using manure, manage it carefully. If you're new to using manure sources for N, make sure you know and follow all the regulatory requirements for application rates and separation distances. Manure is a great source of N for crops when used as a resource and not wasted. Work with your livestock producer who is supplying you with manure to get the most benefit possible, or contact your ISU Extension field ag engineer or field agronomist.
Rieck-Hinz is an ISU Extension field agronomist based in north-central Iowa.
Subscribe to receive top agriculture news
Be informed daily with these free e-newsletters
You May Also Like
---