Iowa Corn 92% Planted, Beans 47% Complete
Iowa Corn 92% Planted, Beans 47% Complete
Weekly survey released May 16 shows 92% of Iowa's 2011 corn crop was planted as of May 15, compared to 69% a week earlier. Iowa soybeans were 47% planted compared to 8% a week earlier. Good weather the past two weeks has allowed Iowa to catch up from a delayed start this spring.

What a difference the last two weeks have made. With good weather, Iowa is now ahead of average on planting for both corn and soybeans this spring. There was little or no planting in April, due to wet cold weather. With favorable weather forecast for most of this week (May 16 to 23), farmers with crop remaining to be planted as of May 15 will finish up both corn and soybeans for 2011.
According to the statewide weekly weather and crop survey, 92% of Iowa's corn and 47% of Iowa's soybean acreage was planted as of May 15. That's ahead of the 5-year average of 84% for that date. Last year 96% of Iowa corn was planted and 52% of the soybeans, which is ahead of the average of 38% for May 15.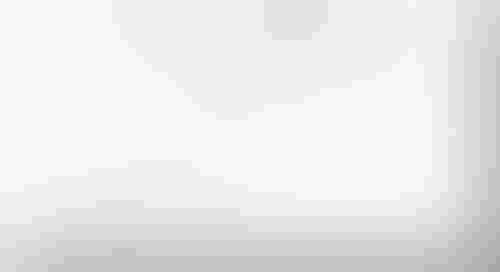 Results of the survey were released May 16 by the Iowa office of USDA's National Ag Statistics Service. The data was gathered as of May 15 from crop reporters around the state, then analyzed and released the next day.
National corn crop is running behind schedule in 2011
While Iowa's corn crop is ahead of the 5-year average, corn planting nationally still lags behind because of cold wet weather in the eastern Corn Belt and flooding in the lower Mississippi River valley. The national corn crop for 2011 is now 63% planted as of May 15, compared with 87% planted last year at this time and 75% planted on a 5-year average.
Most of Iowa was hit with another cold snap Friday May 13 and through the weekend, with some frost reported in northern counties. However, Iowa State University Extension agronomist Roger Elmore doubts the cold snap did much damage to the just-emerging corn. "The growing point inside the corn plant is still underground and it won't be vulnerable for another couple of weeks," he says.
The complete weekly report is available on the Iowa Department of Agriculture site at www.IowaAgriculture.gov and on USDA's site at www.nass.usda.gov/ia. Here's a summary of the report released May 16, 2011 for Iowa.
CORN: The latest weekly weather and crops survey shows 92% of Iowa's 2011 corn acreage was in the ground as of May 15, ahead of the 5-year average of 84%. West central, central and east central Iowa had 5% or less of their corn crop remaining to be planted as of May 15.
The survey shows 33% of the state's corn crop has emerged, well behind last year's 63% emerged and behind the 5-year average of 42% for this date.
SOYBEANS: Soybean planting surged to 47% complete as of May 15, 2011. That's behind last year's 52% but ahead of the 5-year average of 38%. Farmers in west central, central, east central and southeast districts of Iowa planted over half of their soybean acreage by May 15 this year.
OATS: Oat planting is nearly complete statewide and 92% of the oat acreage has emerged, slightly behind last year's 94% but remaining ahead of the 5-year average of 80%. Oat condition is rated zero percent very poor, 2% poor, 23% fair, 63% good and 12% excellent.
PASTURE: Pasture and range condition improved to 1% very poor, 5% poor, 31% fair, 48% good and 15% excellent. Livestock conditions were good for the week, even with record high temperatures on Tuesday May 10 which then gave way to unseasonably cool weather later in the week.
Other states haven't fared as well as Iowa this spring for planting
Other states haven't fared as well this spring as Iowa. Just 69% of the Illinois corn crop was planted as of May 15, compared with 95% last year; only 29% of Indiana's crop was in the ground, and just 7% of Ohio's corn was planted. States east of the Mississippi River have been beset with cold and heavy rains and didn't enjoy the 10 days of dry, warm weather that Iowa experienced last week.
Grain traders are worrying about loss of acres for corn due to delayed planting. This concern is particularly strong in the lower Mississippi River valley, where farmland is being lost to floods. Analysts expect most of those acres to be replanted to soybeans, not corn.
The northern Corn Belt is suffering as well from bad weather. Just 47% of Minnesota's corn was planted as of May 15, and the Dakotas reported 3% completion in North Dakota and 17% in South Dakota as of May 15. Those two states were expected to contribute significantly to the 4 million more acres planted for corn this year above the 88 million that were planted last year for corn in the United States. Will the U.S. get 92 million acres of corn planted in 2011?
Many grain traders are doubtful if U.S. corn acreage will reach the 92 million acres or more goal, considering the weather problems this spring and ground that hasn't been planted yet in these areas. "It remains to be seen how many acres in the problem areas of the country will plant corn or will switch to soybeans or some other crop," says ISU Extension grain economist Chad Hart.
IOWA PRELIMINARY WEATHER SUMMARY
Provided by Harry Hillaker, State Climatologist
Iowa Department of Agriculture & Land Stewardship
Iowa endured a wide variety of weather this past week. Temperatures were far above seasonal normals on Monday May 9, 2011 and Tuesday (10th) and Wednesday (11th) with official temperatures reaching as high as 98 degrees at Little Sioux on Monday and 100 degrees at Jefferson on Tuesday. This was the earliest occurrence of triple digit heat in Iowa since April 22, 1980.
Much cooler air began to move into Iowa on Thursday and dominated all of the state over the weekend with daytime highs only in the upper 40's in some areas on Friday (13th) and Saturday (14th). A freeze was recorded at a few scattered locations on Monday (16th) morning with Elkader and Sheldon both reporting lows of 30 degrees. Temperatures for the week as whole averaged 4.7 degrees above normal.
Rain fell across the northeast one-half of Iowa on Monday (9th) morning with dry weather prevailing statewide on Tuesday. However, rain fell statewide on Wednesday, Friday, Saturday and Sunday morning and spared only far eastern Iowa on Thursday. Heavy rain fell over parts of southwestern Iowa on Wednesday. Weekly rain totals varied from 0.22 inches at Guttenberg to 4.52 inches at Corning.
The statewide average precipitation was 1.43 inches while normal for the week of May 9-15 is 0.93 inches. Severe storms were reported from 11 northwest and south central Iowa counties on Wednesday with at least eight tornadoes reported, including two which struck the town of Lenox in Taylor County. Severe storms also struck on Thursday with another 11 counties affected including numerous reports of very large hail in parts of Woodbury and Monona counties. Finally, soil temperatures as of Sunday were averaging in the low 50's statewide.
Subscribe to receive top agriculture news
Be informed daily with these free e-newsletters
You May Also Like
---