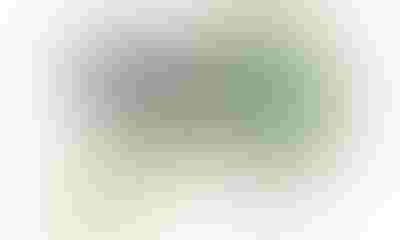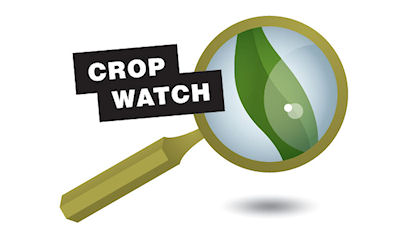 The Crop Watch '15 field overall is off to a great start. Located upland and well away from rivers or creeks, flooding or even ponding hasn't been a concern. Planted on May 5, it has taken off and is now above knee-high. The growing point is above ground.
6/22: Midwest crops range from excellent to destroyed
It's actually difficult to find much wrong with the field at this point. If rains continue saturated soils could lead to nitrogen issues and yellowing of corn, but that hasn't happened yet.
However, no field is perfect, although some are much closer than others. We've looked hard and found a few blemishes here, but most are very minor.

Crop Watch 2015: Now is time to track causes of minor imperfections in corn fields.
Look in the picture with this article. It appears that the row in the center, while still dark green, is shorter than the two rows on either side of it. In fact the plants in the row were shorter.
Most agronomists say now is the time to figure out what might have caused anything that is not normal or desired in the field. It's a good reason to justify scouting fields at this point. Later in the season this visual picture may disappear, or at least be much harder to recognize that it is right now.
What caused this row to be shorter, at least where this picture was taken? We don't have a definite answer. There were tire tracks in the row area, so soil compaction and limited root growth could be a possibility. Roots weren't dug up in this case, but a few roots of a few small plants in other parts of the field were checked. They didn't tend to be as large and wholesome as on taller, healthier looking plants.
Crop Watch 6/19: Look for clues to under-performance in corn fields

Shorter corn: Overall the Crop Watch '15 field looks excellent at this point. Here is one tiny blemish: a row shorter than others.
If it is soil compaction, was it due to tillage, applying anhydrous or the planting operation? Is it just one row – as it appeared to be – not a pattern? If that's the cause, is it worth worrying bout in making or considering possible changes for the future?
That's where your judgment comes in!
Subscribe to receive top agriculture news
Be informed daily with these free e-newsletters
You May Also Like
---