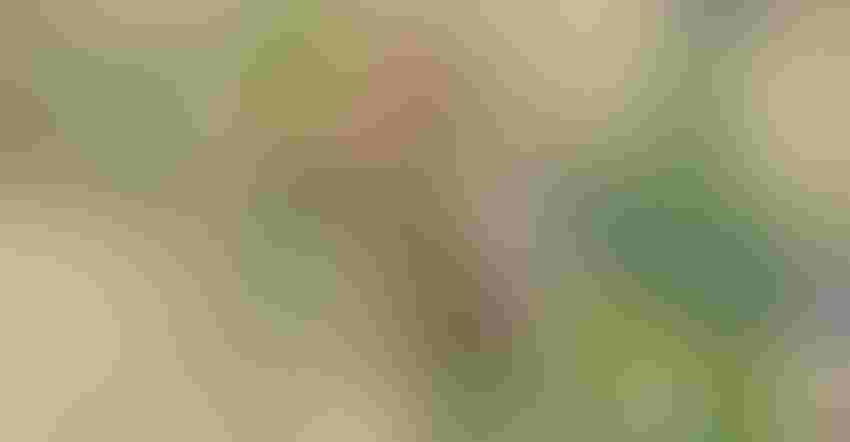 DIG AND SEE: Dave Nanda dug this healthy plant to see what the root system looked like underneath the soil. He would like to see more fine hair roots, but branching roots are a positive sign.
Photos by Tom J. Bechman
Whether your corn looks great or has yet to kick into high gear, Dave Nanda believes it's a good time to scout fields and assess the crop. Some hiccups may be due to weather events beyond your control. Unseasonably cool weather lasting almost until mid-May could have impacted both germination and growth for corn already planted.
However, Nanda also looks for things growers can control. Those include if the planter was dialed in correctly, and if growers held off planting until soils were dry enough to avoid soil compaction. Soil compaction comes in various forms, he notes, including crusting from heavy rains, which is usually more intense on conventionally tilled soils, and sidewall compaction within the seed trench caused by planting when soils are still tacky.
The best way to evaluate these things is to carry a shovel and dig up plants, Nanda says. He knows a farmer doesn't like to see plants destroyed, but digging a few plants at key locations can offer insight that may lead to better management decisions in the future.
Nanda tries to dig both a perfectly healthy plant and one that might be struggling from the same area. The struggling plant may be smaller or off-color. Unless you flagged plants as they emerged, you don't know if it's smaller because it emerged later.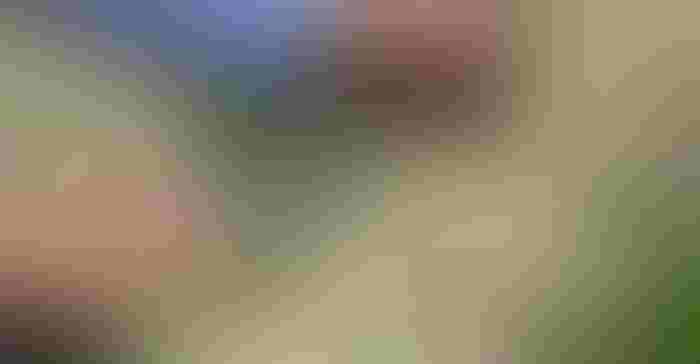 Dave Nanda chose to dig this plant because it was shorter. It appears soil compaction near the surface may be slowing down root development.
Once he has dug and examined both plants, Nanda holds them side by side to compare root growth. He looks at depth of roots, branching of roots and how many finer, white root hairs are developing.
If he finds a plant with root issues, his next move is to examine the soil more closely. Is there an evident compacted layer or layers where the small plant was growing? Is it also evident where the healthy plant was dug? Sometimes if soil is compacted a bit deeper, it will come out in chunks around the plant, he notes.
While in the field, Nanda also looks for gaps between plants where another plant should have emerged but is missing in action. Experience has shown him that about 4 times out of 5, it's not a planter skip, even though that might be your first reaction. Often, when he digs to planting depth, there is a seed there. It simply didn't emerge. Seed bags are often tagged at 95% germination — not all seeds grow. Occasionally, he will find a plant that leafed out underground while trying to emerge. It's always worth determining why there is a skip, he concludes.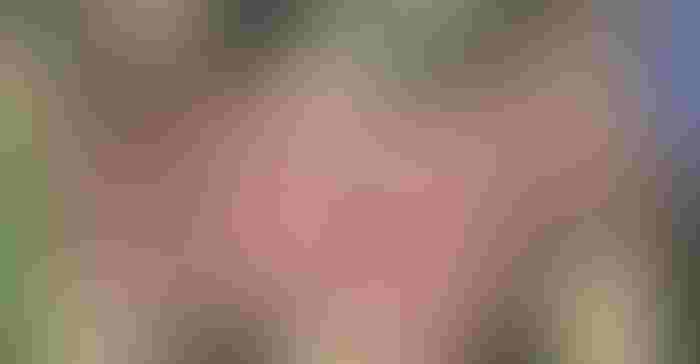 There was a gap between rows, but it wasn't a planter skip. Not all seed germinates. For whatever reason, this seed wasn't viable.
Subscribe to receive top agriculture news
Be informed daily with these free e-newsletters
You May Also Like
---