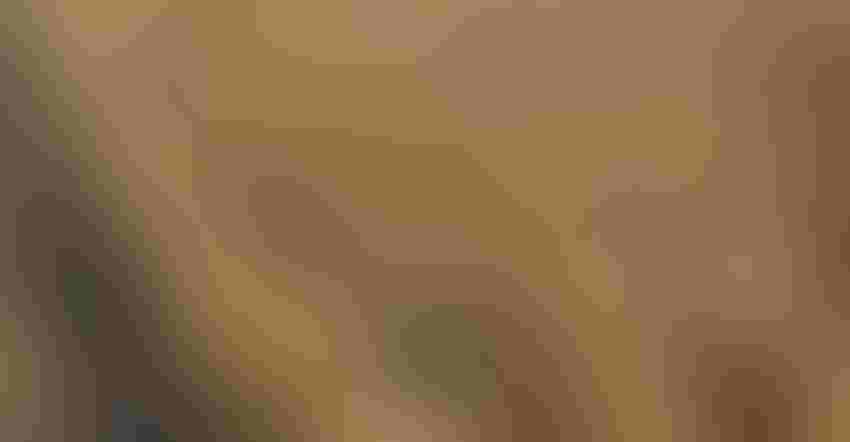 WAITED TOO LONG: This field was hit by a late November windstorm. By then, stalk rot made many plants vulnerable. The grower gambled but left this field to dry too long.
Tom J. Bechman
A few years ago, Indiana Prairie Farmer and Purdue University conducted a replicated trial comparing three corn harvest dates. The highest losses were in corn left in the field until early December. It stood well until a Thanksgiving weekend windstorm knocked it over, resulting in up to 40% lodging. When lodging skyrockets like that, increased harvest losses with more corn left on the ground usually follows.
"Since corn was stressed during the season with drought and heat in many areas, this likely wouldn't be a good year to leave corn standing in the field to dry down late into the season," says Dave Nanda, director of genetics for Seed Genetics Direct. Nanda observes the Corn Watch '22 field during the year. Seed Genetics Direct sponsors Corn Watch '22.
Related: What ear traits to look for in corn
By early September, the effects of stress were manifesting themselves in many fields, including the Corn Watch field, but not in terms of stalk rot and lodging. Instead, ear molds developed. A late September inspection of 100 ears with husks pulled back in the Corn Watch '22 field revealed just over half of the ears were infected with mold. The dominant ear mold present, confirmed by the Purdue Plant and Pest Diagnostic Lab, was gibberella.
Nanda suspects it was a perfect storm for ear molds in this field. Extremely dry weather and heat stressed plants during June and July. Rain returned around Aug. 1, and the field received over 8 inches during the rest of the growing season. Plus, hybrids in this field held ears upright and didn't let them droop. Husks were also tight.
"This hybrid appears to be a very good yielder, even in a stress year, but as a plant breeder, I notice things like how the stalk holds the ear and thickness of husks," Nanda says. "You prefer hybrids that allow ears to droop and with thinner husks. It helps drydown and isn't as vulnerable to holding moisture and promoting ear molds."
Stalk quality
Just because ear molds develop doesn't mean stalk rot and high lodging potential follow. Different organisms can be involved in these two classes of diseases.
At the same time the Corn Watch '22 field was checked for ear mold, with over half the ears showing signs of mold infection, a push test was carried out in a couple of random spots within the field. A push test is just what it sounds like.
"You simply walk down the row, pushing 100 consecutive stalks to the side and seeing how many of those stalks bounce back," Nanda explains. "You can find out the same information through the pinch test by pinching stalks to see if they are firm or mushy. Many find that the push test is easier."
In this case, only 1 stalk out of 100 didn't rebound when pushed. That's a clean report for stalk rot, Nanda says. However, that doesn't mean stalk rot won't come in later in the fall if fields are allowed to stand.
"You need to keep monitoring fields until harvest," Nanda says. "This year you're checking for both stalk rot and ear molds. If you find either one, you may want to move that field up near the top of the list for harvest."
About the Author(s)
Subscribe to receive top agriculture news
Be informed daily with these free e-newsletters
You May Also Like
---