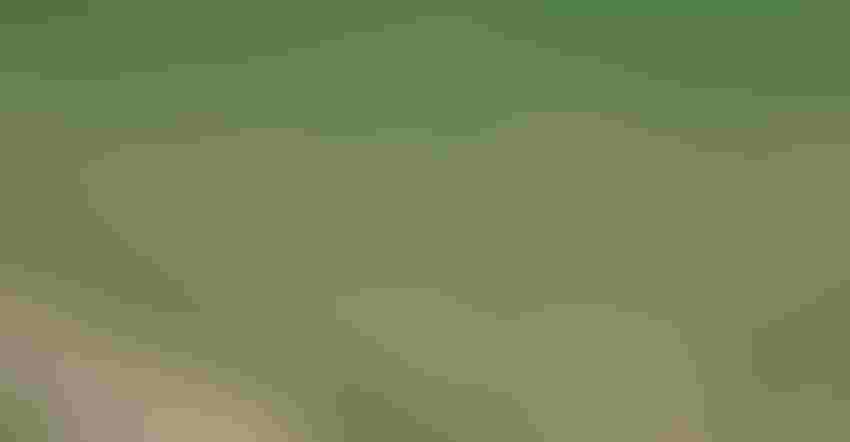 GOOD START: This corn looks healthy at around the V5, or five-leaf, stage. A tissue sample would confirm if it is as healthy as it looks from a nutrition standpoint. See Example 1 in the story.
Photos by Tom J. Bechman
Your crop consultant offers to take tissue samples for a minimal fee. You don't see the value, and besides, your dad raised 200-bushel-per-acre corn without tissue sampling. Why should you start, especially this year when input prices remain high?
"Tissue sampling is even more important when inputs are at record prices," says Betsy Bower, an agronomist with Ceres Solutions. Bower helps farmers in west-central Indiana implement tissue testing to monitor soil fertility programs.
"You want to make sure dollars invested in nutrients are paying off," she explains. "Plus, if you trimmed phosphorus and potassium rates or skipped an application on higher-testing fields this year, it's smart to monitor nutrient levels during the season. And if you cut nitrogen rates, tissue testing could indicate if it's impacting plant nutrient levels."
3 examples in corn
Here are three examples from recent seasons that illustrate where tissue sampling can provide valuable insights.
1. Is corn as healthy as it looks? One grower wanted a field of no-till corn (pictured above) checked early to see if he should add more nutrients while it was easy to make applications. The field was sampled at V5, or the five-leaf stage. The top leaf was pulled from 25 plants selected at random. The sample was analyzed at SureTech Labs in Indianapolis.
"The nutrition profile looked very good," Bower recalls. The nitrogen-to-sulfur ratio was 13.5-to-1, and the nitrogen-to-potassium ratio was 1.3-to-1, both in ideal ranges.
"I advised the grower there was no need to do anything nutrition-wise," Bower continues. "I suggested they continue monitoring the field. A tissue test is a snapshot. As weather conditions change, the nutrient profile within the plant may change."
Indeed, tissue samples at V10 showed lower levels of nitrogen, phosphorus, potassium and sulfur than before. There was excessive rain between V5 and V10, and it may have affected results, Bower says. However, the nitrogen-to-sulfur and nitrogen-to-potassium ratios still looked good.
The same corn was sampled at R3. Nitrogen, phosphorus and potassium were tapping low levels again, but potassium was slightly better. The nitrogen-to-sulfur ratio was a bit narrow, although the nitrogen-to-potassium ratio was still good. Sampling was at the onset of a dry spell, which also could have impacted results, Bower observes.
How did it turn out? Corn plants in scattered spots showed signs of nitrogen deficiency during grain fill. Yield was still around 200 bushels per acre.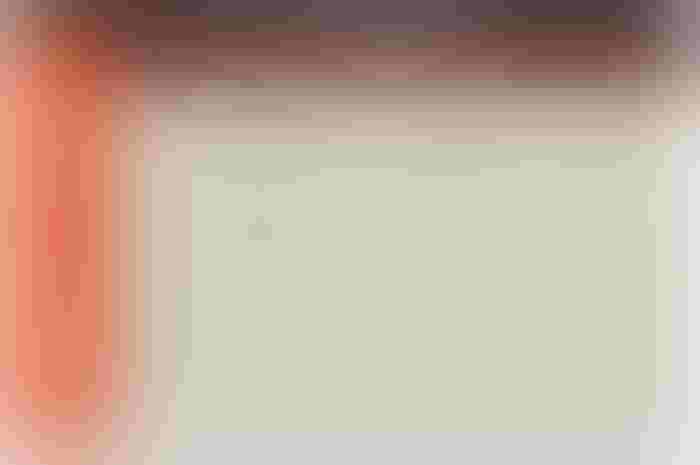 2. Is this corn in trouble? This corn began looking pale by waist-high. Classic sings of nutrient deficiency appeared on some leaves by pollination.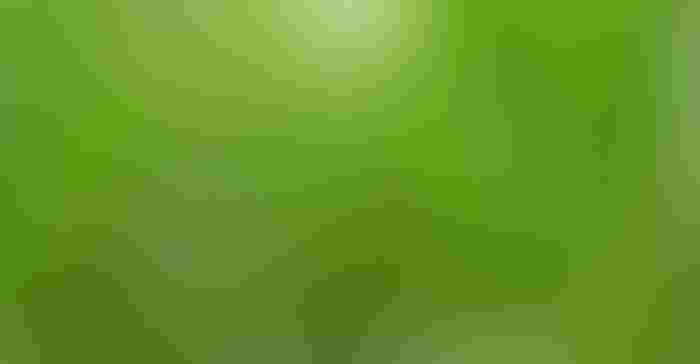 You might suspect nitrogen is in short supply in these plants. Indeed, tissue testing confirmed nitrogen was very deficient. This field took at least a 75-bushel-per-acre yield hit.
A small amount of nitrogen was added as part of a foliar application around V10, but symptoms persisted. A tissue sample at R3 indicated that nitrogen was deficient. The nitrogen-to-sulfur ratio was out of whack at 10.5-to-1. The nitrogen-to-potassium ratio was very narrow at 0.7-to-1.
"The tissue sample documented that nitrogen was very low," Bower says. "Yes, the corn was in trouble."
Yield checks pegged this field at 130 to 140 bushels per acre.
3. What is causing striping in some plants? Corn growing on a moderately sandy soil began showing leaf striping at about V7. The grower wanted to know what was wrong while he still could address problems.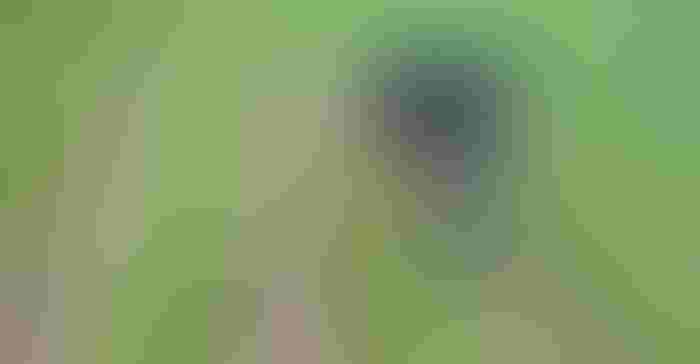 Agronomist Betsy Bower suspected sulfur might be low in areas where striping occurred. She pulled a tissue sample here and from a normal area. Sulfur was low here.
"This is where it pays to pull samples from good and poor areas," Bower says. She pulled two sets of leaf samples, each containing 25 leaves.
"As expected, tissue samples confirmed that sulfur was much lower and deficient in the sample from plants showing striping," Bower says. "It's always good to confirm what you think you know."
Once the grower has information, he or she can decide how to address the situation, Bower concludes.
Subscribe to receive top agriculture news
Be informed daily with these free e-newsletters
You May Also Like
---