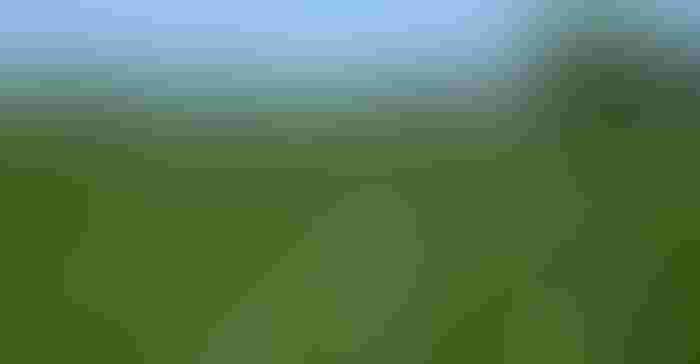 Your job changes once corn is planted and off to the races. What pests might come along? Will there be diseases? Is weather affecting how well it's growing? Should you apply more nitrogen? Is the stand thick enough?
The list goes on and on. It all boils down to grabbing a copy of the Purdue Corn & Soybean Field Guide or purchasing the Corn Field Scout app from your app store and heading to the field to see what's happening. Dave Nanda, an independent crops consultant, helped provide information for this story.
Here are six situations from previous seasons. Any of these issues could present themselves in your cornfields this year. Be sure to check out the slideshow to see visuals of these situations.
1. Parts of the field are thin. This could be due to weather or a localized insect such as wireworms or cutworms, which typically work patches within a field. The question is whether to leave a thin stand, spot in more corn, just replant an area, or tear up the entire field. Use information in the Purdue guide to help make this decision.
2. Some rows are shorter than others. This could be due to field traffic on a tillage pass or the planter pass. While no actual tracks show in the corresponding photo in the slideshow accompanying this story, the field received lots of rain after planting. Soil compaction is the likely cause of the shorter corn in the photo. If there is a pattern of smaller rows across the field, it's probably related to field passes.
3. Plants are unevenly spaced. What caused seeds to drop too close together? Trace back planter error while it's fresh in your mind. If you have a seed monitor that reports accuracy of drop, it probably picked up the inaccuracy at the time. If you didn't notice the problem while planting and figure it out in the field, identify the row number and try to troubleshoot the problem now.
4. There are gaps between plants. Final population tells a lot of the story, but not everything. Are there gaps within rows? If so, how frequent are they? Corn can compensate for missing plants, but not nearly to the degree that soybean plants can compensate.
5. Smut or other unusual conditions are present. Smut is caused by a fungus and usually enters through a wound in the plant, although it can enter other ways, Nanda says. While it's ugly, it rarely causes economic damage across a field.
6. Planting depth isn't right. You can determine planting depth later in the season as long as the seed remains intact in the root system. It does not move once it is planted.
Subscribe to receive top agriculture news
Be informed daily with these free e-newsletters
You May Also Like
---