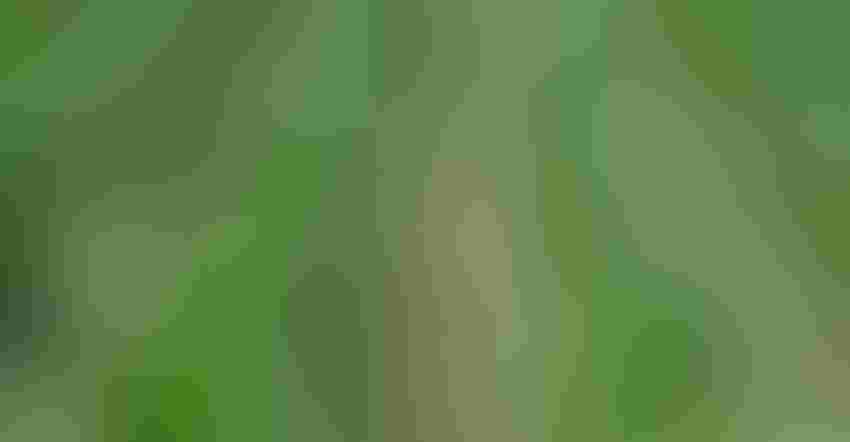 GREAT START: Starter fertilizer helped this corn get off to a good start. Agronomists note that yield increases due to starter are more likely in no-till or if soils were cold at planting.
Suppose you've got a question about corn production. You just want to double-check the facts before deciding for sure what to do in your fields. Where can you find this type of information?
One place is the new Corn Field Scout app available for iPhones and Android phones. Corey Gerber, director of the Purdue University Crop Diagnostic Research and Training Center, says the Corn Field Scout app and Soybean Field Scout app are now available for these devices. Each costs $5.99. Free previews are available. The new apps include many new calculators to simplify crop decisions, but they also include basic information about crop practices.
Here are five facts about starter fertilizer that are included in the Corn Field Scout app.
1. The best odds to increase corn yield with starter fertilizer are in a no-till system or when planting in cold soils. Starter fertilizer almost always makes corn look greener earlier in the season. Some early trials with starter didn't always show much yield benefit at the end of the year. Yield benefit is more likely if you are no-tilling, or if you plant into cool soils, according to the information in Corn Field Scout.
2. Traditionally, phosphorus was thought to be the nutrient that helped the most in starter. Agronomists say phosphorus in starter can still be beneficial, especially if soils test low in P.
3. Nitrogen is generally recognized as the nutrient supplied by starter that impacts the crop most. Once more people started no-tilling and planting early, it soon became apparent that corn in these situations benefited from a boost of N at planting. That's when mixtures much higher in nitrogen, or starter recommendations of only nitrogen, became more popular.
4. The nutrient least likely to contribute to yield benefit is potassium. Zinc and sulfur are two nutrients that can be added to starter and provide a yield kick if they are limiting, according to the Corn Field Scout information. Sulfur is not as available to corn today as it was 20 years ago because power plant emissions have been cleaned up. It's possible to see a sulfur shortage today.
5. Be careful when placing starter fertilizer close to the seed or with the seed. Guidelines for assessing potential salt injury to seedlings and germination are based on the nitrogen and potash content in the fertilizer, as noted in the Corn Field Scout app. The recommendation is to not apply more than 40 pounds of N as monoammonium phosphate (MAP), diammonium phosphate (DAP) or 10-34-0 in a 2-by-2 placement. It's the nitrogen component that could cause issues. Sandy soils and dry conditions increase the risk for possible injury due to injury from these salts, according to the app.
Subscribe to receive top agriculture news
Be informed daily with these free e-newsletters
You May Also Like
---