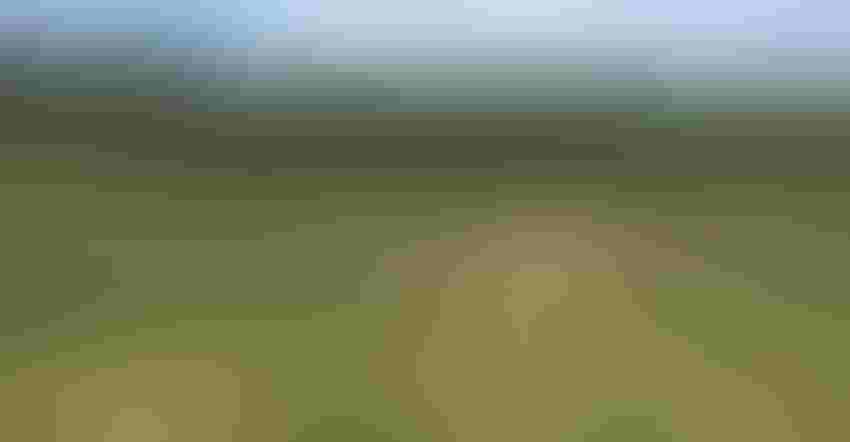 SEEK TOP YIELDS: This is the corn plot where Beck's reached 383 bushels per acre in 2018 with a hybrid in 10-inch rows.
Beck's
The Beck's 300-bushel challenge plot was ongoing for many years. Sonny Beck set out to see what it would take to produce 300 bushels per acre on corn. Now that he's reached that goal in the plots several times, and farmers have pushed yields even higher, Beck has upped the bar.
Starting in 2018, the challenge area was renamed the 400-bushel challenge plot. And although Beck and his team didn't reach 400 bushels per acre in 2018, they came close, with 383 bushels per acre in one plot.
"We will get there and go beyond that," says Jim Schwartz, director of agronomy and Beck's Practical Farm Research program. He says the first year was a learning experience, and they learned many lessons that they will apply in the future. Some of those lessons may help you increase yields on your farm.
Beck and his staff realize that farmers have already produced 520 bushels per acre in the National Corn Growers Association yield contests. That validates corn's potential to produce such yields. What Beck's is looking for are ways to learn more about corn and what it takes to get corn to perform to its full potential consistently.
1st-year effort
The special planter Beck's designed a year ago with the help of several partners made it possible to try different row widths in the 400-bushel plot. They could go from 10- to 30-inch row spacing. The top yield of 383 bushels per acre was reached with a commercial hybrid, 6622, seeded at 44,000 plants per acre in 10-inch rows.
Before you try this on your farm, know that this plot can supply moisture and nutrients whenever the crop needs them, Schwartz says. In preparation for the 400-bushel challenge, they installed a Netafim drip-line irrigation system 15 inches deep on 30-inch centers across the plot. "This allows us to spoon-feed nutrition and moisture into the root zone," Schwartz says.
Since they could maintain a moist environment with stable temperatures, it's likely that organic matter mineralization increased, he adds.
Overhead cooling
With thick plant spacing, the team planned on fungicide applications. Using a linear overhead irrigation system, they made three in-season fungicide and insecticide applications on the plot. The same system allowed them to run irrigation at night to reduce dark-time respiration if nighttime temperatures exceeded 70 degrees F. They only found it necessary to run the system for cooling four times in 2018. The goal was to cool the canopy and provide an optimum nighttime environment for plants.
Are they on the right track? "We exceeded our previous high yield in the plot by 51 bushels per acre," Schwartz says. "We will continue to learn as we go and make adjustments."
Since installing the drip-line system required construction on the site, Schwartz suspects soil disturbance may have been an issue. That should become less of a factor over time, he says.
Can a grower afford these practices? Obviously not, at least not yet. The goal is figuring out what works to get high yields. Then comes the process of deciding what's practical and profitable, Schwartz concludes.
Subscribe to receive top agriculture news
Be informed daily with these free e-newsletters
You May Also Like
---