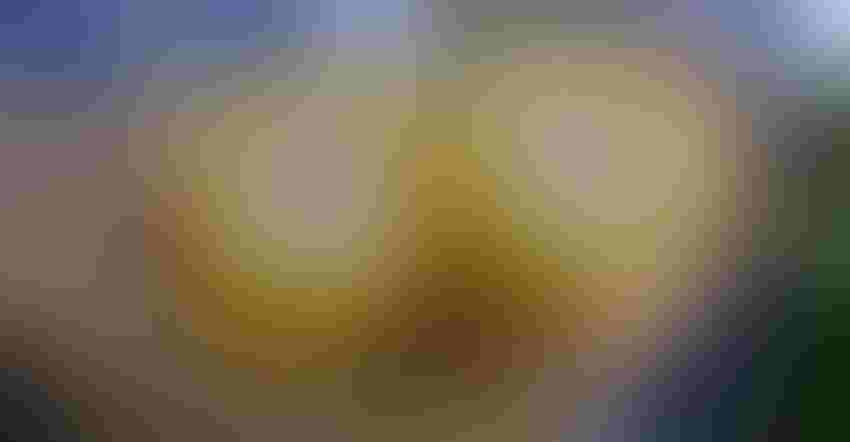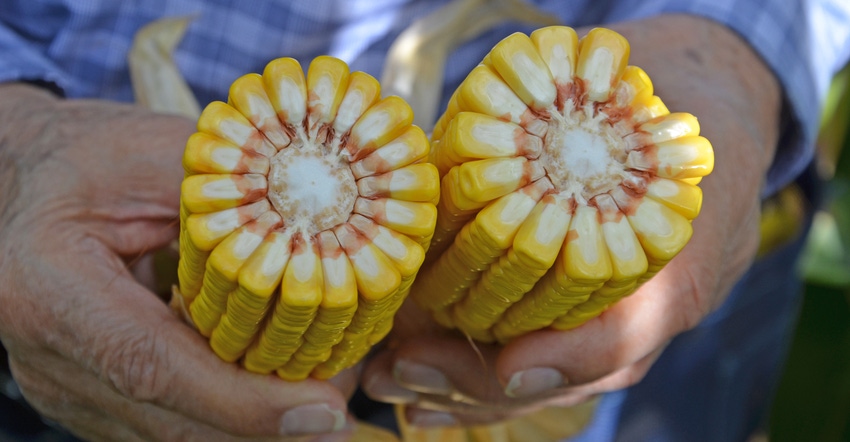 KERNEL DEPTH MATTERS: Estimating yields was more difficult than usual in 2019 because it hinged heavily on kernel depth and size.
A wise man once said that a smart person learns from even the worst of experiences. The 2019 growing season likely qualifies as one of the worst experiences in farming for many. Yet one could learn if he or she could overlook the frustration.
As a corn breeder visiting farmers and monitoring fields, I was reminded of many lessons for growing corn this year. Here's my list. You can likely add more.
1. Avoid wet soils. Planting wet still doesn't work. Given our choices this spring, most fields did better than expected because of better genetics, better grower management and improved technology.
2. Guess yields carefully. The accuracy of yield estimates depends heavily upon the number used for the "factor" of number of kernels per bushel. Weather plays a big role in determining the real number.
3. Apply fungicides. Timely application of foliar fungicides protects maximum yield potential. However, in a late planting season, this can also prevent corn from drying down.
4. Consider nitrogen. Too much nitrogen can prevent corn from drying down as quickly. In a late season, an increase in yield may come with increased drying costs.
5. Corn likes to reproduce. Corn can be knee-high or shorter by the Fourth of July and still produce respectable yields. Corn goes to extreme lengths to produce healthy kernels.
6. Ponding encourages some diseases. Diseases such as crazy top and smut are worse in a wet year when corn is ponded or flooded early.
7. Seek hidden cost of trips. There's an additional cost for each trip with a high-clearance sprayer due to downed stalks from turns or if the rig gets off the row. Each trip by big machines could also increase soil compaction.
8. Look beyond weather records. You can have record rainfall totals by month, record dry months, record cool months, record hot months and above-average number of days above 90 degrees F — all in the same season. Unusual was the norm in 2019. Yet many fields still delivered reasonable yields.
9. Investigate missing plants. A missing plant doesn't always mean the planter skipped. Often the seed is there, but it didn't germinate or the seedling couldn't emerge.
10. Kernel depth matters. Depth and size of kernels can be strongly tied to genetics but can be influenced by weather.
11. Genetics controls rows of kernels. Number of rows of kernels per ear is strongly tied to genetics, although plant population and microclimate may slightly affect it.
12. Watch for crown rot. Crown rot infects roots early and then goes off like a time bomb later in the season.
13. Yellow corn can recover. Corn that is yellow on July 1 can recover and yield reasonably well if it was yellow because nitrogen wasn't applied yet, or nitrogen was lost by too much water and more nitrogen was applied later.
14. Observe nutrient deficiencies. Nitrogen and potash deficiencies can occur on the same plant late in the season.
15. Soil compaction stresses plants. If soil compaction is significant, plants may show drought stress sooner than they should.
16. Reassess traits. Non-GMO hybrids continue to perform on par with their GMO counterparts in the absence of corn borer, rootworm and problem weeds. However, traited corn is a viable option in the presence of insects or resistant weeds.
Nanda is director of genetics for Seed Genetics-Direct, Jeffersonville, Ohio. Email [email protected] or call 317-910-9876.
About the Author(s)
Subscribe to receive top agriculture news
Be informed daily with these free e-newsletters
You May Also Like
---