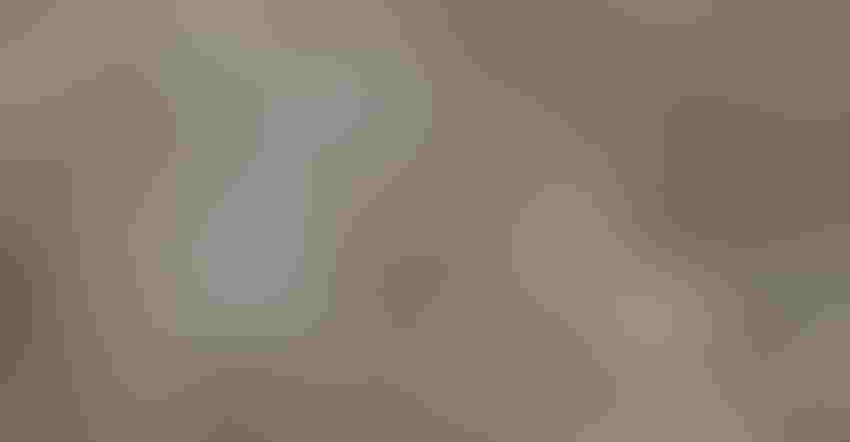 FEEDING GROUND: This native plant combination of hairy mountain mint, aster and wild bergamot in a field serves as a food source for birds during winter.
Scott Woodbury
There is something about the stillness of winter. Sit back, look around and enjoy this season on the farm.
It's the time of year when the trunks and branches of oaks reveal themselves, and crickets are gradually silenced. The absence of insect calls makes way for the sound of wind blowing through switchgrass.
It's the time when sycamore leaves lie wet on the ground, and to me smell like ancient Ethiopian churches. When Ozark rivers run blue, rendering clear every sunken log, tire, boulder and the critters they hide.
And mostly, it's the time when plants dole out their last few seeds to hungry birds, mammals and people in need of nurturing. This is their last, but not least, act of the year. Be sure to take a moment and a take it all in.
Native plants birds choose
Right now, red-headed woodpeckers are gathering acorns on the ground and packing them away in tree crannies for later. Yellow-bellied sapsuckers are devouring as much persimmon goo as they can, fattening up for winter.
Waxwings are munching black gum and cedar berries as if they were candy. Mockingbirds are hoarding holly berries, even at the Taco Bell drive-thru. Juncos and white-throated sparrows have arrived for the winter and are scratching the ground for fallen seeds. Chickadees and titmice are pecking open swollen goldenrod stems, in search of fat larval morsels.
Goldfinches are still shredding Texas green eye, Black-eyed Susan, and Silphium seed heads, although their bright yellow feathers have turned drab for the season. These birds will continue feeding through winter as seed remains on perennial and grass plants through the winter months.
Harvest of seed heads
Plants in the aster family such as goldenrod, aster, ironweed and blazing star may have 5% to 15% of their seeds still clinging to the stem. That's a great reason to keep them standing all winter. They feed birds, especially when there is snow on the ground.
Chocolate-brown sweet coneflower seed heads stand out among golden switchgrass leaves. The seed heads of wild bergamot, showy goldenrod and hairy mountain mint are stunning, and are a great seed source for winter birds. So are those of Ohio horsemint, iron plant, joe pye, wingstem, black-eyed Susan, aster and wild indigo. They are also incredibly beautiful covered in snow, ice or frost.
Many flowering perennials and grasses are beautiful in winter. The seed pods of wild senna are strikingly shiny and black; the fluted pods of Missouri evening primrose are otherworldly. Both make great table decorations.
Holiday happenings with plants
And don't forget foliage. Some of the best fall and winter "tannery" (think greenery) can be found on a compass plant. Their big, bold leaves twist like earthy holiday ribbons and are covered with scurfy resin dots that smell like turpentine.
Prairie dock has somewhat similar leaves. White sage is one of my favorite foliage plants. In autumn, I cut the stems, fold them in half, bundle them tightly with cotton thread, then burn them outdoors for the intoxicating aroma. It reminds me of the acrid smell of burning eucalyptus — used for cooking by rural people in Ethiopia. Include a small cedar branch to add a campfire smell.
Speaking of campfires, I'll end with my favorite fall activity: burning green giant cane stems. You need a section of fresh stem that includes two nodes (the swollen areas). Between the nodes, is a section of trapped air. Heat it up in the campfire and imagine what might happen.
Woodbury was the horticulturist at Shaw Nature Reserve for 30 years and continues contract work on native landscaping education. He operates Cacalia: Native Garden Design and Wilding.
Subscribe to receive top agriculture news
Be informed daily with these free e-newsletters
You May Also Like
---