Farmers attending a fall workshop got down and dirty, climbing into a trench to examine and compare cover crop roots and soil structures.
Dodge County Land and Water Conservation Department
Think Different
       Add value to current on-farm comparisons.

      Seek help from local extension specialists to define the questions you want answered and select the key variables to be considered.

      Work with other farmers in your area to carry out research and share results.
-------------
 On-farm research results are good, but quality local farmer research can be priceless, especially when shared.
That is the mission that brought together this Wisconsin group, the Dodge County Farmers for Healthy Soil - Healthy Water. Producing specific, planned research and sharing it with other local growers at field days, winter workshops and other sponsored events is why this Wisconsin group exists.
It's all about education, according to co-chairs Tony Peirick and Marty Weiss, and it's working. The group, which started only three years ago, now has more than 50 members. Everyone who attends appreciates the research presented because fellow members did it.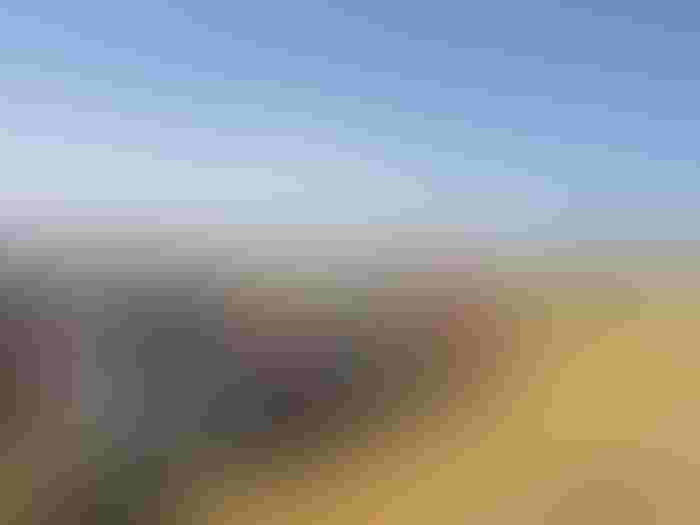 Dodge County Farmers for Healthy Soil & Healthy Water member Jeff Glaska (standing to the right) explains results of his on-farm research to 2018 summer field day attendees.
Coordinated, replicated research
The research is selected, and the work is done by the members, with the advice and input of the group's coordinator, Dr. Loretta Ortiz-Ribbing, University of Wisconsin Extension Advisor.
"I apply my research background to help set up reliable, yet simple research that uses replications to find answers to a single variable," says Ortiz-Ribbing. "When you simply split a field between two products or practices, there are too many variables to produce reliable, repeatable and reputable results."
For example, on-farm cover crop trials presented this past summer included:
     Soybeans planted at multiple population levels after interseeded corn

     Interseeding into corn that was planted green

     Planting covers after wheat

     Interseeding into corn silage

     Frost seeding clover into winter wheat

     Aerial seeding versus no-till drilling after silage harvest
"This summer we held our second summer field day, and we had between 150 and 175 attendees," says Peirick.
Having headline speakers such Dr. Jerry Hatfield, director, National Laboratory for Agriculture and the Environment, USDA-ARS, may help draw a crowd. However, it is the localized research presentations by member roundtables that keep attendees around throughout the afternoon.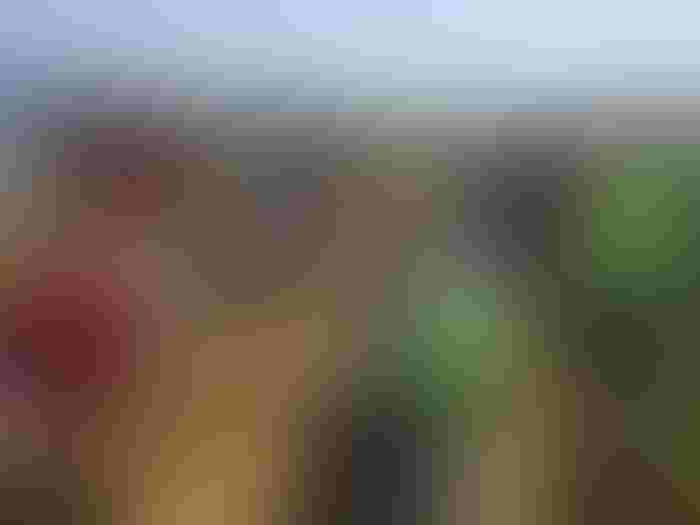 Dodge County Farmers for Healthy Soil & Healthy Water member Jeff Glaska (standing on left) responds to questions regarding on-farm research results being presented by University of Wisconsin Extension Advisor, Dr. Loretta Ortiz-Ribbing.
It can work here
"A lot of times we as farmers say that things done elsewhere don't work in our area," says Peirick. "What we are doing is showing that these practices do work here and proving it with on-farm research."
Past activities of the group have included cost sharing for cover crops, with some funding provided by supportive local lake associations. This year, part of a grant from the Wisconsin Department of Agriculture Trade and Consumer Protection was used for to purchase cereal rye for producers to try a cover crop on their own farms at no cost, which also included private funding from the Lake Sinissippi Improvement District.
"Some resist matching programs," notes Weiss. "With this effort we reached 30 targeted new producers in the Lake Sinissippi Watershed. We know it takes time and education, but we'll just keep knocking on doors."
Subscribe to receive top agriculture news
Be informed daily with these free e-newsletters
You May Also Like
---