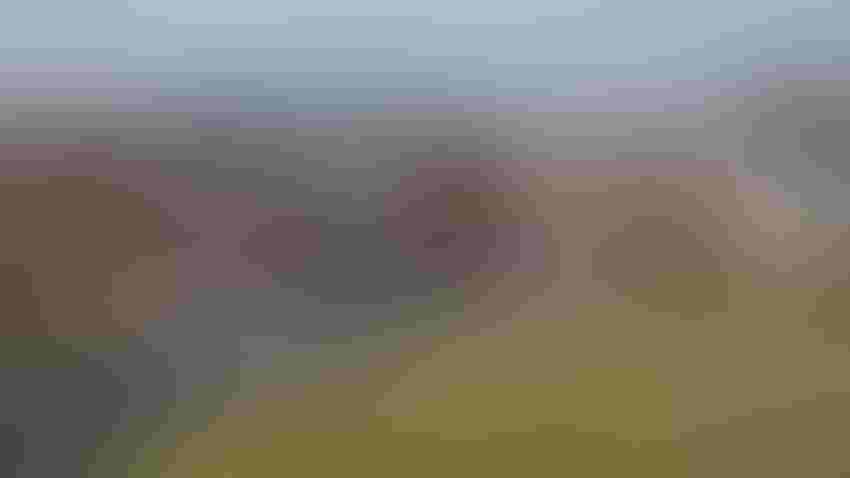 A forest abuts a neighborhood in Corvallis, Ore.
Oregon State University
Colorado State University civil and environmental engineering Professor Hussam Mahmoud has been awarded a three-year, $2.7 million grant from the Gordon and Betty Moore Foundation for his work predicting how wildfires behave where neighborhoods and wildlands meet.
Mahmoud's goal is to help communities worldwide become more resilient. He expects the new funding will lead to tools that municipalities, businesses, and even homeowners can use to evaluate risks to their communities.
Mahmoud developed the first model to predict how fire spreads through a community with Akshat Chulahwat, a graduate student who is now a postdoctoral researcher. Mahmoud featured his research last month in a TEDxMileHigh talk and will share it this week at the National Academies Climate Crossroads Summit. 
Increased opportunity for research
The Gordon and Betty Moore Foundation's Wildfire Resilience Initiative aims to reduce the threat of severe wildfires through fire-adapted ecosystems and resilient fire-prone communities.
"We see Dr. Mahmoud's work at CSU as a critical and missing piece, alongside Dr. Gollner's work at Berkeley on quantifying structural ignitions to gaining a much deeper understanding about how to quantify and then mitigate risk effectively in fire-prone communities," said Genny Biggs, program director of the Wildfire Resilience Initiative.
Mahmoud's groundbreaking research uses graph theory to model wildfire behavior. Graph theory analyzes processes in networks, such as disease transmission. Where wildlands and urban developments meet, fire can spread in the same way contagions pass from one person to another.
With increased data, the model has gained sophistication. It can predict how wildfire would affect a community on a house-by-house basis. His latest paper showed that the model was 86% accurate in predicting which buildings burned in the devastating 2018 Camp Fire.
With the Moore Foundation grant, Mahmoud can increase computing power and the capabilities of his research group. 
"It allows us to grow our wildfire group," Mahmoud said. "We can have more people working on the topic, and that's exciting."
Processing more data, and working through more intricate information, will help communities plan for mitigating the increasing wildfire risks due to climate change.
Expanding the model with AI
In its current form, the model is accurate for determining risk based on analyzing static data. Mahmoud would like to expand it to investigate how a wildfire jumps from one place to another dynamically as time progresses.
"It's no longer about an individual home and whether it's at risk or not, it's about what happens to the whole community if I cut a tree down," he said. "Or if I reinforce a structure here, what does that change for the risk to another home or a tree a few blocks away?"
AI can help balance the increase in data, and still allow Mahmoud to explore even the smallest impacts on wildfire propagation using graph theory.
Mahmoud will continue to expand the model, with additional research into the effects of wildfire on ecological systems, how climate change will affect fires at the boundaries of urban development, and population growth.
Climate change means more wildfires, driving the need for communities to have models and tools to create mitigation plans. Those plans have to factor in everything that affects a fire's path, including changing populations, increased winds, and vegetation changes due to drought.
"It's complicated, but I think there's a lot of wonderful work out there that people are doing," Mahmoud said. "We're excited to contribute and ultimately couple systems and models together to try to solve this big problem."
Source: Colorado State University
Subscribe to receive top agriculture news
Be informed daily with these free e-newsletters
You May Also Like
---