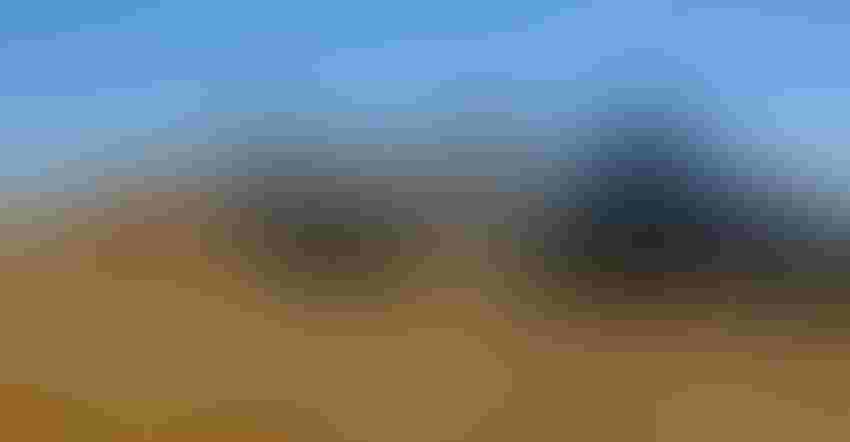 SOUND INVESTMENT: Approximately $1 million is collected annually in Minnesota, based on fertilizer tonnage sales, to help fund farmer-led research directed by the Agricultural Fertilizer and Research Council. The Minnesota Legislature established the funding mechanism for the program by raising the state's fertilizer tonnage fee. The current fee is 40 cents per ton of fertilizer sold.
Paula Mohr
If I had a nickel …
I am sure you have heard this old expression, usually referring to something that happens often, or sarcastically referring to something that rarely happens. In this case, I am writing about the Agricultural Fertilizer and Research Council, a farmer-led effort to provide soil fertility research, technology development and education. AFREC collects a tonnage fee on all fertilizers sold in Minnesota. Thanks to this program, AFREC allocates about $1 million annually to research, which amounts to roughly a nickel per acre.
AFREC has provided research funding to dozens of projects seeking to improve the economic and environmental sustainability of Minnesota farmers. Nutrient management practices are evolving rapidly, due to both economic and environmental pressures. Ongoing research on nutrient practices is important to help farmers improve their efficiency, and to inform others of the role crop nutrients play in human nutrition.
Funding decisions are made by the 12 AFREC members representing farmers and agronomy professionals who advise them on fertilizer use. This group diligently evaluates research proposals from University of Minnesota researchers, farmers and farmer networks, nonprofit organizations, and agricultural businesses. Proposals are typically sought in the fall, with funding decisions made in January.
The AFREC program is managed by the Minnesota Department of Agriculture. To learn more about AFREC and projects it has funded, go to mnsoilfertility.com.
Annual conferences
The Minnesota Agricultural Water Resources Center, along with University of Minnesota Extension and the MDA, hosts two annual conferences that help showcase the research funded through AFREC, along with other research funded by Minnesota farmers through commodity checkoff programs. In 2022, MAWRC hosted the 14th annual Nutrient Management Conference. As the name suggests, this conference covers a broad array of general nutrient management research. This year also marked the eighth annual Nitrogen: Minnesota's Grand Challenge and Compelling Opportunity Conference, focused on nitrogen research.
While most presentations at the nutrient conference focused on current nutrient research, University of Illinois agricultural economist Gary Schnitkey discussed strategies for dealing with higher fertilizer prices, a hot topic this winter. At the nitrogen conference, Matt Wiebers of CropCentric provided a summary of on-farm nitrogen rate studies funded by AFREC, outlining methods farmers can use to better evaluate nitrogen rates for their own fields.
Total attendance at these two events exceeded 600. If you would like to see and hear the proceedings from either conference, go to mawrc.org/events. Simply click on the event you are interested in. There you can view recordings or presentation slides from both recent and past conferences.
Formo is executive director of the Minnesota Agricultural Water Resource Center.
Subscribe to receive top agriculture news
Be informed daily with these free e-newsletters
You May Also Like
---