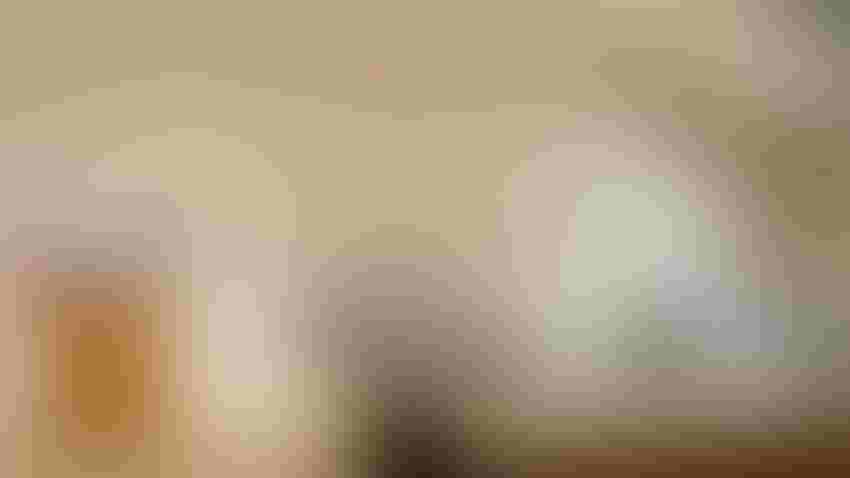 The University of California's Kristin Dobbin moderates a panel in Berkeley, Calif., on the key challenges for achieving groundwater sustainability in California.
Ellen Bruno/UCANR
Many challenges remain in implementing California's Sustainable Groundwater Management Act nearly 10 years after it was passed, according to a report from the University of California's Institute of Water Resources.
New social and economic questions have emerged as sustainability plans have been submitted – with some deemed inadequate – and implementation is just beginning, asserts authors Garrison Schlauch, Ellen Bruno and Kristin Dobbin.
In early June, roughly 60 practitioners, researchers, and community members met at UC Berkeley to discuss social and economic issues around groundwater management in California.
Participants asked the question: How can applied social science researchers across California best support the ongoing implementation of SGMA, including on questions of governance, incentives, and enforcement?
In attendance were academic economists, policy experts, county-based extension advisors, managers and regulators at the local and state levels, environmentalists, farmers, community advocates, and others with on-the-ground experience in dealing with SGMA.
Working together
The participants identified key areas of potential collaboration:
Community engagement: Community involvement is one of the most vital steps in successfully implementing Groundwater Sustainability Plans and is necessary to ensure equitable outcomes. The strengths and limitations of initiatives to foster and sustain greater involvement warrant further exploration.
Groundwater recharge: Recharge is necessary to achieve the sustainability that SGMA requires by 2040. Administrative, technical, and public health hurdles remain before this technology can be fully utilized. More work is needed to identify optimal recharge locations, take full advantage of wet periods, and ensure water quality is not adversely impacted.
Distributional impacts: The implementation of SGMA will likely impose large costs on disadvantaged groups. Addressing gaps in data quality and coverage can improve our understanding of who is negatively impacted by SGMA and how to mitigate these adverse effects.
Multibenefit land repurposing: Land repurposing projects can reduce groundwater extraction, build renewable energy capacity, and offset some of the SGMA costs that disadvantaged communities bear. Identifying suitable locations for land retirement and increasing access to renewable energy can bring opportunities to disadvantaged groups and benefit landowners and communities.
Groundwater markets: Markets can facilitate water use transitions and help achieve sustainability. However, they are not guaranteed to be equitable and must be intentionally designed to deliver fair and effective outcomes.
Advancing other management strategies: Alternative incentive schemes such as groundwater pricing may help achieve sustainability goals while being easier to implement than markets. There is also a need to better understand the role and potential of non-incentive-based management approaches. Ultimately, combining various approaches may help to deliver more equitable and effective outcomes.
Monitoring and enforcement: Monitoring and enforcement are central to the above strategies functioning effectively. Better understanding and willingness to engage with the political barriers involved in preventing widespread, frequent, and fair monitoring and enforcement is key to overcoming them.
SGMA, a three-bill package, passed the Legislature and was signed by then-Gov. Jerry Brown in 2014. It set up regional management of groundwater basins and gave agencies until 2042 to have sustainable management of aquifers.
Source: University of California Division of Agriculture and Natural Resources
Subscribe to receive top agriculture news
Be informed daily with these free e-newsletters
You May Also Like
---