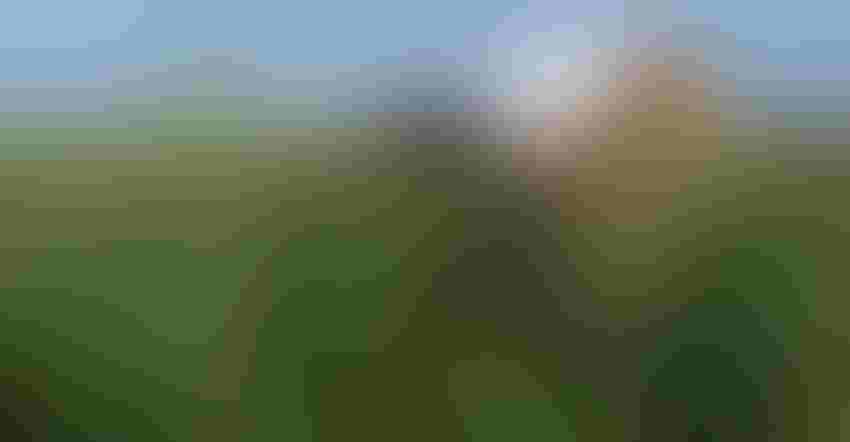 STARTING POINT: Veteran no-tillers who use cover crops tell beginners that starting out with a crop in the mix that winterkills, such as oats, can help them get off to a good start.
Josh Cox has been planting cover crops for over 10 years at his Tippecanoe County farm. Cox says each year he and his family grow more and more acres of cover crops. Originally it started as a way for him to get more grazing grass for his cattle, but it has steadily grown into helping his soil.
At first, the cover crops dramatically reduced issues with soil erosion and topsoil loss, Cox explains. But now the process has evolved, and he finds that an additional benefit is more organic matter being created in his soil.
Get started
Cox says he learned about the Environmental Quality Incentives Program cost-share funds, and applied for a few different ones.
"We have utilized EQIP for a variety of things, one of which is cover crops," he says. "We also utilized it for our cattle business. It really helped us out."
EQIP, administered through the Farm Service Agency with technical assistance provided by the Natural Resources Conservation Service, is designed to help landowners address various key issues pertaining to natural resource management on their farms.
Cox says that with planting cover crops, his soil structure has changed dramatically. He explains that there is better water filtration and less ponding in fields.
One thing he has really liked is an increase in yields.
"Our yields have gone up, which cannot be traced back to cover crops for sure, but using cover crops forced us to be better managers," he says. "We have a heightened awareness of management, due to the extra time that cover crops take."
Cox says his main advice to farmers who want to start using cover crops is to ask questions and talk with others who have implemented cover crops. Stay positive
"The cover-cropper community is a nice community, and we're all going through the same things," he says.
Seek advice
Randy Geswein, West Point, agrees that getting advice from other cover croppers will help the transition from never planting them to planting them annually much easier. Geswein is in his eighth year of planting cover crops on his west-central Indiana farm.
With his prairie soils, he says his most dramatic change is the lessening of soil erosion.
Geswein says the extra management takes time. He plans on planting cover crops and terminating them every year around the same times to prepare himself more.
His advice to someone wanting to start cover cropping is to talk with someone who has done it before. Pick easy-to-establish and easy-to-terminate crops, such as winter wheat, radishes and oats.
"There are successes and failures, and I've had both," he says. "Nevertheless, we will continue to do it."
Holtsclaw is a senior in ag communication at Purdue University.
Subscribe to receive top agriculture news
Be informed daily with these free e-newsletters
You May Also Like
---