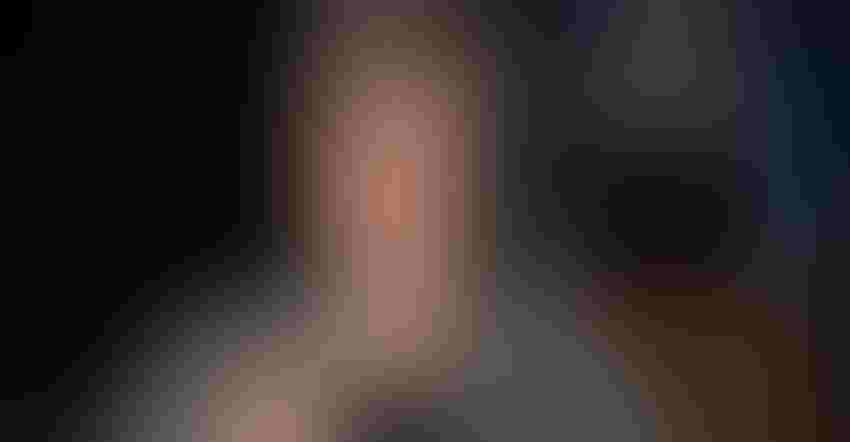 TEST KNOWLEDGE: Indiana conservationist Jane Hardisty put the crowd on the spot recently to see how much people knew about soil conservation and Indiana agriculture.
Turn Jane Hardisty loose with a microphone and 500 soil and water conservation farmers and conservation personnel, and you never know what might happen. It doesn't help to have a script. If she doesn't want to follow it, she won't!
Hardisty is the state conservationist for the Natural Resources Conservation Service in Indiana. When she emceed the final luncheon of the Indiana Association of Soil and Water Conservation Districts recently, she went totally off-script and asked the audience to answer a 10-question quiz about Indiana conservation and Indiana agriculture in general.
See how many of these 10 questions you can answer correctly. No peeking at the answer until you've come up with your own answer!
1. What is the state soil of Indiana?
If you said Miami, you're right. It's not the most productive soil, and is usually found on sloping land. Before no-till, these were often the "red clay knobs" in a plowed field. The red clay was primarily subsoil because the topsoil had eroded away.
2. How many counties have at least some Miami soil?
No, not every county, but it is mapped in 42 counties.
3. How many different soil types are mapped in Indiana?
Sit down for this one — there are 552 different soils mapped in the state.
4. Where does Indiana rank in production of processing tomatoes, soybeans and peppermint?
The most recent information says Indiana is second in processing tomatoes, third in soybean production and fourth in growing peppermint.
5. What do state crop rankings have to do with soil conservation?
Hardisty has a vivid imagination! "I wanted people to understand that Indiana is all about diversity, with more than 500 soils and a wide variety of crops," she explained. "Indiana also ranks fourth nationally in producing peppermint."
6. How many organizations make up the Indiana Conservation Partnership?
The answer is eight: NRCS, Farm Service Agency, IASWCD, Division of Soil Conservation within the Indiana State Department of Agriculture, Purdue University Extension, Indiana Department of Natural Resources, Indiana Department of Environmental Management, and the State Soil Conservation Board. If you couldn't come up with all eight, don't feel bad. Hardisty needed help from IASWCD Executive Director Jennifer Boyle Warner to complete the list!
7. Which county in Indiana formed the first soil and water conservation district?
It's Vanderburgh County, also home of current Indiana Farm Bureau President Randy Kron and Indiana's secretary of agriculture, Suzanne Crouch.
8. Which was the last county in Indiana to form an SWCD?
If you said Tipton County, you're right. It was also the last county where modern soil mapping was completed. That project finished up in the 1980s.
9. How many Earth Team volunteers assisted with soil conservation work in 2016?
The answer is 2,480. Congress actually authorized volunteers to work alongside paid professionals a few years ago to help get more conservation projects completed.
10. What was the value of hours donated by NRCS and SWCD volunteers last year?
Here is a hint: Guess high. Hardisty reported that statewide, volunteers donated 13,000 hours in 2016. The volunteer work was valued at $322,000.
Subscribe to receive top agriculture news
Be informed daily with these free e-newsletters
You May Also Like
---