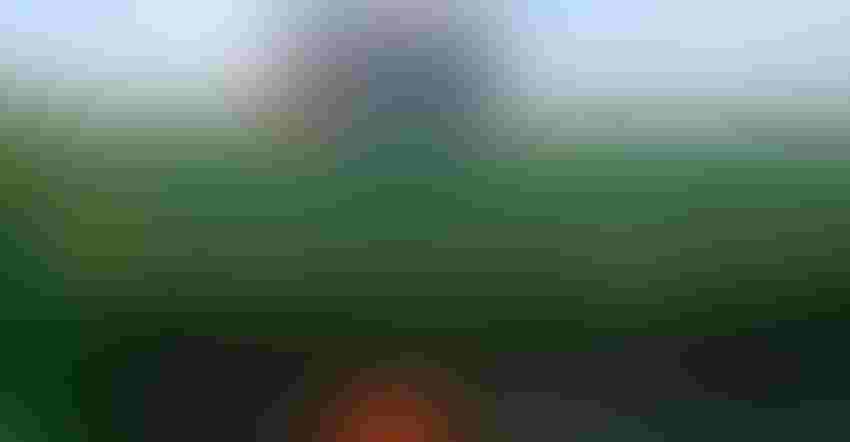 ESTABLISH, MAINTAIN COVER: If you successfully enroll acreage in the general CRP sign-up, you will be required to seed and maintain cover on those acres.
The Conservation Reserve Program has an Indiana tie. The late Sen. Richard Lugar helped shepherd the program into law in 1985. And although acreage has been capped occasionally over the past few years, USDA Ag Secretary Sonny Perdue recently announced both a new general sign-up and a continuous CRP sign-up.
"This is significant, because we haven't had a general sign-up for a long time," says Steve Brown, Indiana Farm Service Agency state director. "Producers now have the opportunity to enroll land that meets the requirements in this program."
According to the latest USDA numbers, 22 million acres are enrolled in CRP nationwide. The 2018 Farm Bill passed by Congress late last year raised the cap to 27 million acres.
Stephanie Alexander, chief of conservation/compliance for FSA in Indiana, notes that one factor contributing to dwindling CRP acreage is the number of existing CRP contracts set to expire and roll acreage out of the program in recent and future years.
In announcing the new CRP sign-up, USDA notes that CRP land under a 15-year contract that expired in September 2017, 2018 or 2019 may be eligible for enrollment now. That's if there was no opportunity for reenrollment when the contract expired, and if the conservation practices required on the acreage were maintained after the contract expired.   
Offer new acres
New acreage can also be offered for the program. You can find updated soil rental rates for CRP, by county average, on the CRP statistics webpage: fsa.usda.gov/crp. According to USDA, soil rental rates are statutorily prorated at 90% for continuous CRP sign-up and 85% for general CRP sign-up. Under continuous CRP, you may also be eligible for incentives, including a sign-up incentive payment and a practice incentive payment.
For continuous CRP, practices considered a priority in the 2018 Farm Bill will be priorities. They include contour grass strips, filter strips, riparian buffers and wetlands.
Sign-up for the general CRP is underway now and continues through Feb. 28. Sign-up for the continuous CRP is ongoing. If you're interested in either sign-up, Brown urges you to contact your local FSA office as soon as possible to begin the process.
Subscribe to receive top agriculture news
Be informed daily with these free e-newsletters
You May Also Like
---