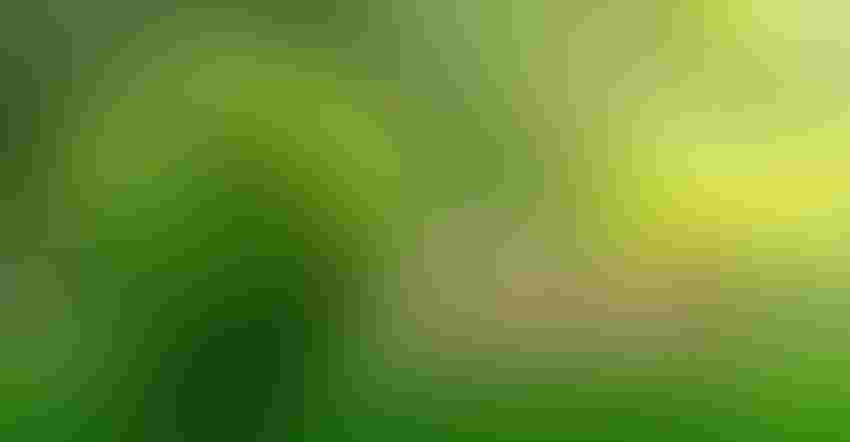 NEW AG ERA: Agriculture is no longer about producing more commodities with fewer resources. It is now about your farm management practices and how that affects companies, as financial markets are requesting ESG reports for investors.
pcess609/Getty Images
If you have not heard of ESG, it is time to understand what it is and how it may change the way you farm in 2023 and beyond.
That was the message delivered by Charlie Arnot, CEO of the Center for Food Integrity, during a University of Missouri Extension and Engagement panel discussion. But it isn't just Arnot talking about environmental, social and governance, or ESG, values.
From universities to agriculture and food companies, this acronym floated to the top of meeting agendas. Leaders from these entities say it will continue. Therefore, farmers need to look at production practices to meet these standards that are expected domestically and internationally.
"Farming will not be just a sole focus on productivity and throughput any longer," Arnot said. "It's going to be a focus on what is the actual impact to others." His group performed secondary research and identified more than 250 different topics that the food system is working to address under the headline of ESG.
"There will be additional challenges around the impact of food and food production on people, animals and the planet today and over time," he explained. "What is the actual impact on society? A growing number of consumers and other stakeholders, including the financial markets, are willing to say, 'We respect and appreciate your focus on productivity, but we want other attributes to now have the same level of focus and the same level of priority.'"
To Arnot, it is a clear signal that farmers are going to feel pressure to have their operation's performance based on ESG goals because that is how they are going to be measured and reported to financial markets.
Meeting the standards
A company's ESG strategy was once an external affairs function, but Arnot said it is now being integrated into business functions. Because of that, capital markets are paying attention and measuring performance.
Some entities assessing ESG initiatives include the Financial Accounting Standards Board (FASB), a private entity recognized by the U.S. Securities and Exchange Commission as the designated accounting standard setter for public companies, and the Sustainability Accounting Standards Board (SASB), which sets some structure for how to measure and report sustainability progress.
"The measurement of these activities — the measurement of our ability to perform and the outputs will now be integrated into the financial reports of leading organizations — means it's going to become more a part of the culture of agriculture and food as we continue to go forward," Arnot said.
Jason Clay, who works with markets for the World Wildlife Fund where he analyzes how companies manage supply chains and identifies global issues on the horizon for the food industry, said it is already happening in today's financial markets.
He noted that capital investment company giants such as Blackrock and others have established benchmarks that they expect for ESG performance. "It's being incorporated into your financial reports in ways that now the SEC is going to require us as be setting up standards," Clay said.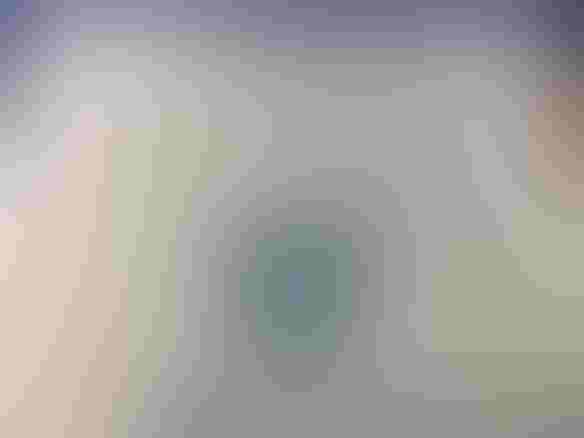 REPORTING PROGRESS: Companies and even agriculture cooperatives such as Land O'Lakes are providing stakeholders ESG reports that rival novels in a bookstore.
But the focus on ESG is not just domestic. Land O'Lakes creates ESG topics to meet the Global Reporting Initiative, or GRI.
In its 2021 ESG report, Betty Ford, Land O'Lakes CEO, tells stakeholders the cooperative is formalizing 14 ESG goals that align with the United Nations Sustainable Development Goals. Their goals incorporate aspects from its cooperative headquarters all the way to the farm — assessing "100% of member milk supply" for environmental impact, including carbon footprint.
To meet ESG requirements, many companies are turning to farmer suppliers and zeroing in on the term "regenerative agriculture." Here are some examples:
General Mills plans to convert 1 million acres of land to regenerative ag practices by 2030.

Nestle is investing more than $1 billion pounds in the next five years to advance regenerative ag across its network.

PepsiCo will deploy regenerative farming practices across 7 million acres and sustainably source 100% of ingredients by 2030.

Walmart partnered with Midwest Row Crop Collaborative to work with 30,000 farming operations to advance regenerative farming practices across 30 million acres.
Farmers need to be involved
First, farmers need to embrace the shift in social expectations, Arnot said.
"For too long, there are those in agriculture who have embraced the party of, no, we can't do this. We're not going to do it. We don't want to do it, and we're going to pretend it didn't happen," he said. "You can adopt that posture, but if you do so, then your only opportunity is compliance once it's become mandated, and then it's simply a commodity and a cost of doing business."
He said farmers who ignore the movement run the risk of missing the chance to find additional value or become a preferred supplier for companies demanding ESG information.
Second, the agriculture industry needs to work together to collectively decide the cost and value associated with ESG demands. For example, Arnot said restaurants and retailers have already determined that more than 90% of their emissions come from their supply chain.
"They'll continue to put pressure on the supply chain all the way back to the point of production to reduce environmental impact and to reduce emissions," he added. "There will be costs associated with that."
The question comes as to how the industry ensures equitable distribution of the cost and value of ESG.
During the 2022 AgTech Next Conference in St. Louis, Ryan Bond of Nutrien Ag Solutions said his company is looking at ways to put economics around ESG targets.
For Bond, who leads the company's global business development and innovation, it is a matter of partnerships. Nutrien is working across the value chain with food companies such as Maple Leaf Foods and Ardent Mills to launch pilot programs looking at emission footprints of nitrogen. The company traces nitrogen use starting at the farm level through harvest to delivery.
Bond contends that everyone along the chain shares in that emissions footprint from grower to fertilizer supplier to food company. "We need to find the footprint, see where we want to go from there and change it," he said. "Once we find that common thread, then that's where the partnership happens."
While Arnot finds that some companies such as Nutrien are willing to work in the value chain to identify ESG value, farmers need to raise that conversation to a higher profile.
"We need to make sure we're going to have a resilient and reliable supply chain that goes all the way back to the point of production," he says, "[and] that primary producers or farmers have the economic support they need to be able to implement these practices as we continue to go forward."
The day farm focus shifted
Dec. 7, 1941. That day, Charlie Arnot said, changed the trajectory of U.S., world and agricultural history.
"After the bombing of Pearl Harbor, the United States decided to join the allies and participate in World War II as a full participant, no longer just supplying munitions and food, etc.," Arnot, CEO of the Center for Food Integrity, explained. "And at that moment, food security and national security became synonymous."
He said that day more than 80 years ago sent a signal to agriculture to produce as much as you can, at the expense of nearly every other attribute. "We've been focused on increasing productivity and throughput as a primary metric of success," Arnot said.
Whether corn, cotton, soy, pork, beef or dairy, farmers talk about creating more with fewer resources, but the focus was on increasing output. But that conversation is changing, or in some cases, still needs to change.
Arnot said in the past 20 years, there has been a shift in agriculture circles to a discussion around corporate social responsibility, or CSR. It started with sustainability or "being green." Sustainability is typically evaluated though analysis of environmental, social and governance initiatives, practices and performance. But the conversation is again changing and expanding, led not in small part by the financial markets.
The movement ramped up two years ago and shows no signs of slowing down.
Subscribe to receive top agriculture news
Be informed daily with these free e-newsletters
You May Also Like
---