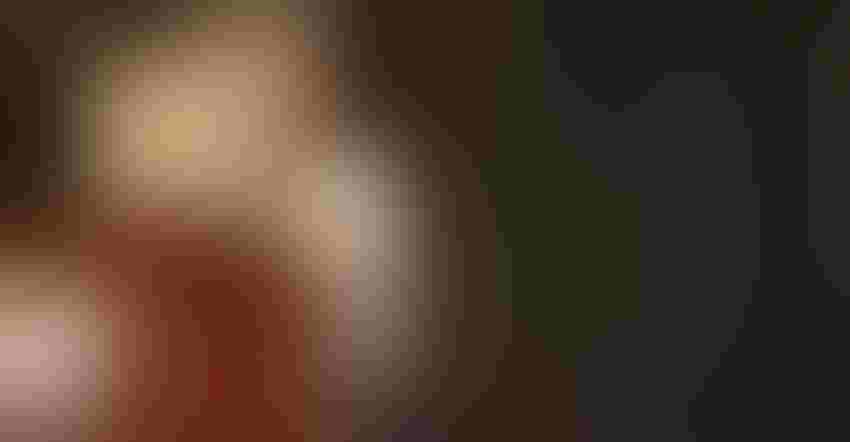 HATE IT BUT EMBRACE IT: White city rancher Debbie Lyons-Blythe shares why it is important to embrace sustainability even though ranchers have come to cringe at the term.
Debbie Lyons-Blythe, a White City, Kan., rancher, is also a blogger, speaker, beef industry enthusiast and recipient of Monsanto's America's Farmers Mom of the Year in 2012. She also makes no bones about it: She hates the term "sustainability."
"The word makes me cringe," she said.
That, however, has not stopped her from making Blythe Family Farms a founding member of the U.S. Roundtable for Sustainable Beef.  And it hasn't stopped her from urging every cattleman to step up and tell the story of sustainability from the rancher's perspective.
At "Beef Industry University," the educational program presented annually at the Kansas Livestock Association convention, Lyons-Blythe gave an update on the roundtable and talked about why she joined and why she thinks her fellow ranchers should, too.
"Consumers have a genuine interest in what we do and how we do it. They are concerned about animal welfare and the humane treatment of domestic livestock," she said. "For us, there is a real opportunity to tell our story and give our own definition to the buzz words."
The objectives of the roundtable are four-fold, she said: Taking care of the land, taking care of animals, take care of people and making money.
"I include making money because, without profitability, you can't have sustainability," she said. "If you are going to survive generation after generation, you have to be profitable. If you aren't, you go out of business."
Much of what consumers want in their beef production, ranchers have been doing for decades, Lyons-Blythe said.
"It's just a matter of showing them and explaining what we are already doing," she said.
Part of the work of the roundtable has involved developing metrics and writing guides to help ranchers explain how beef production happens and what they do to ensure that the land and the cattle are well cared for.
Subscribe to receive top agriculture news
Be informed daily with these free e-newsletters
You May Also Like
---