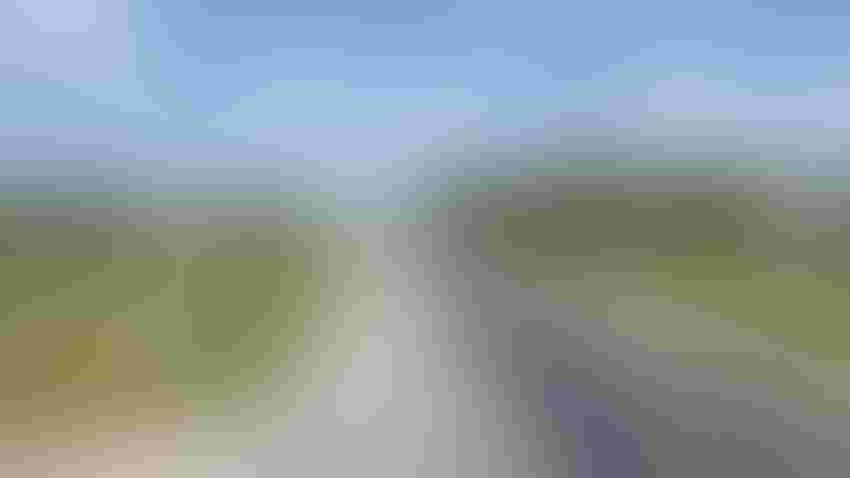 ACRES LOST: The Indiana State Department of Agriculture is now charged with documenting how many acres of farmland were lost to housing and other non-ag uses going back to 2010.
Tom J. Bechman
American Farmland Trust issued an eye-opening report in 2022 discussing how much prime farmland is lost to housing, warehouses, solar farms and other uses nationwide. How many acres have been lost in Indiana just since that report appeared in midsummer 2022?
We don't know, because no one is assigned the responsibility to record and report those kinds of changes in Indiana.
Fortunately, that is about to change. Kendell Culp, Rensselaer, is a farmer, vice president of Indiana Farm Bureau Inc. and now an Indiana state legislator. He authored a bill that requires the Indiana State Department of Agriculture to conduct an inventory of farmland lost in Indiana from 2010 to 2022. The bill passed into law.
Jeff Cummins, director of state government relations for INFB, believes it's a step in the right direction. "ISDA appears to be embracing the task, and when the inventory is finished, we will have a better handle on how much land has actually disappeared from agriculture, where it occurred and what use it was converted to," he explains.
Cummins is a big believer in collecting facts first before making policy decisions, especially if it involves lawmaking. That's one reason INFB supported creating a task force rather than rushing ahead with new rules to reshape how the Indiana Department of Natural Resources regulates floodplains and waterways in rural Indiana. That task force, created a year ago, is still at work.
Second step
That takes us to Culp's second successful bill related to farmland loss vs. protection issues. House Bill 1132, passed into law, creates a Land Use Task Force. Once authorized by the Legislature, the task force can dig deeper into farmland loss issues, and seek out recommendations for minimizing farmland loss during development.
"They need facts to have a place to start, and they will have them, thanks to the inventory ISDA is charged to prepare," Cummins says. "So, it's a natural progression. This will allow a committed group of individuals to dive more deeply into growth trends in rural, urban and suburban communities.
"They can also study how communities can better position themselves to attract economic development while protecting prime farmland at the same time."
While that last statement may sound like a contradiction, it's not. Faced with farmland and quality of life disappearing at an alarming rate decades ago, several Northeastern states adapted policies that promote smart development. The ideas were introduced into Indiana as far back as the 1990s but haven't caught on to any great degree.
It's one reason AFT placed Indiana in the bottom 10 nationwide when it came to taking steps to protect prime farmland. Instead, some see the state's economic development efforts in Boone County, buying up farmland for future development, as detrimental to preserving farmland.
It appears Indiana plans to continue economic development projects statewide. However, our hope is that by realizing that farmland loss is a concern, more effort may be made to not waste farmland when these projects go forward.
Look for the Land Use Task Force to be created sometime this summer, Cummins says. No timeline was given for completing the work.
Subscribe to receive top agriculture news
Be informed daily with these free e-newsletters
You May Also Like
---