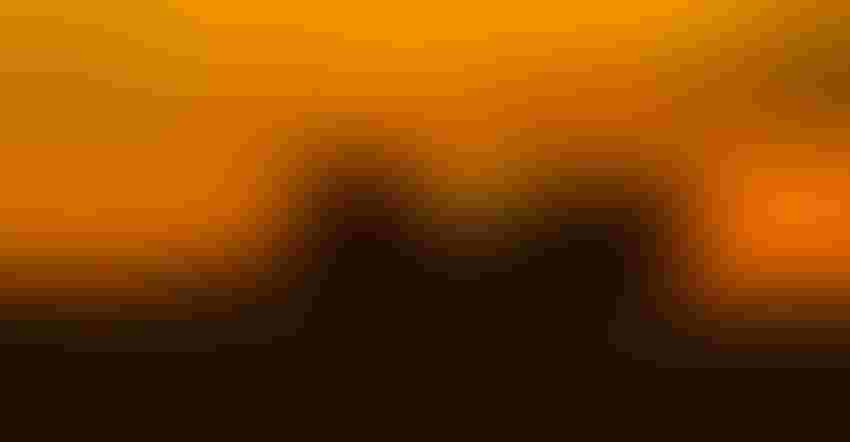 HARD AT WORK: Knowing farmers need their equipment, manufacturers continue to build machines they can't deliver due to supply issues. With machines piling up, these companies have them ready to go when that final part arrives.
Don Farrall/Getty Images
At the Farm Progress Show, someone commented that 2020 was the end of the world as we knew it. While the ramifications of the pandemic are still being felt, for agriculture, it's most apparent in the equipment business.
From my perspective, some rules have been altered regarding the financial nature of the business. Most starkly evident are the lineups of parked equipment I've seen at manufacturers from Case IH to Agco's Fendt. The rule had always been to build it and move it as efficiently as possible, because a farm equipment company only counts a sale when it's shipped to a dealer. Note a dealer, not a final customer.
But like just about everything else in industry, the pandemic has mucked that up. During the Farm Progress Show and Husker Harvest Days, I got the chance to talk to some industry leaders including Eric Hansotia, chairman, president and CEO at Agco; Carlo Lambro, brand president of New Holland Agriculture; and Eric Raby, senior vice president for the Americas at Claas. I'm not dropping names, it just turns out these folks like to attend farm shows like we do.
And with each, I asked them about the supply issues hanging over the industry. Lambro actually threw up his hands and said, "That's what everybody wants to talk about," although he smiled at the same time. And we do, because many farmers want new equipment that has gotten a lot harder to obtain.
More than chips
Sure, chips are a big holdup for the most sophisticated machines, but equipment is piling up at factories for a range of reasons. It might be a missing hydraulic stack for a tractor, or lack of trucks to move machines from factory to field. And sometimes it means a machine might go out to a farmer missing a less-than-critical item.
For example, in 2021, a resin shortage made it difficult for Claas to get floormats for Lexion combines. Raby shares that this didn't stop shipment of machines, but it does show the challenges that face manufacturers.
Yet, chips are still a big issue, and the leaders I spoke with said they're working hard to manage the problem. Hansotia shared some extreme costs, where Agco paid between $10 and $20 for a specific chip about a month ago. But now, "we are paying $1,400 for that same chip," he said.
People might ask why Agco would pony up that kind of cash. "It's because of this farmer demand, and we thought we're better off paying that crazy high price to get that one component" in order to get that farmer their machine, Hansotia said.
Keeping doors open
There's one observation that kind of surprises me. I realize machinery manufacturing is a capital-intensive business, and these companies have all become masters at managing the balance of spending to build and sell machines.
You'd also think that manufacturing plants might close their doors for a while to cut back on spending for machines they can't ship. It turns out, you'd be wrong. All these companies, as well as their competitors, continue to build.
"Throughout all of this supply chain trouble, we haven't closed a plant," New Holland's Lambro said.
Farmers are sometimes cynical about any industry that serves their business. Knowing that these firms continue spending cash to park machines waiting for that one last part, when they could stop building to hoard cash, shows a demonstrated level of commitment to customers. It isn't pretty and there are shortages, but the work continues.
Subscribe to receive top agriculture news
Be informed daily with these free e-newsletters
You May Also Like
---