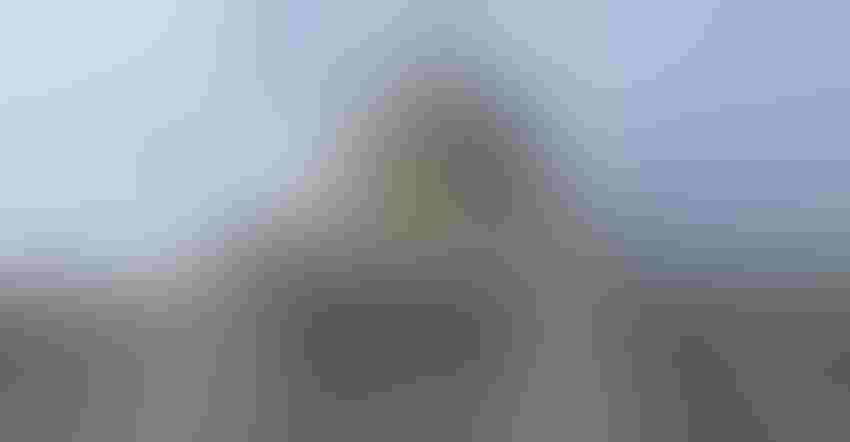 AG BILL DONE: The Minnesota Legislature reached bipartisan agreement on a $139.2 million budget to fund operations of the Minnesota Department of Agriculture, the Board of Animal Health, the Agricultural Utilization Research Institute and the Office of Broadband Development.
Paula Mohr
Every Minnesotan has struggled as a result of the COVID-19 pandemic, and farmers and those who work in food production unfortunately faced the brunt of the crisis.

State Rep. Mike Sundin
On top of the public health crisis that persisted, the agriculture industry faced sudden, deep economic turmoil. Thankfully, there is light at the end of the tunnel for a brighter future. As lawmakers, we have the responsibility to ensure those who put food on our families' tables can have the opportunity they deserve to rebound and experience prosperity.
As the lead negotiator for House DFL'ers, I'm proud of the bipartisan agriculture budget agreement we reached with the Senate for the next biennium. The package totals $139.2 million worth of investments over the next two years, funding the operations of the Minnesota Department of Agriculture at $117.9 million, an increase of $10.2 million; the Board of Animal Health at $12 million, with an operating adjustment of $307,000; the Agricultural Utilization Research Institute (AURI) at $8.59 million, an increase of $800,000; and the Office of Broadband Development at a base funding level of $700,000.
The legislation also includes new strategies and investments to strengthen farming and food production in Minnesota. Relatively speaking, the agriculture budget is a small piece of the state budget pie, but our work in this area has an enormous impact on an industry that drives much of Minnesota's economy.
The budget invests in several important priorities like Good Food Access (an increase of $150,000 per year), the Farm-to-School program (funding is doubled to $800,000 per year) and the Ag Best Management Practices (AgBMP) Loan Program (an annual $1.437 million increase). Lawmakers agreed to increase bio-incentive payments by $1.5 million per year to better compensate advanced and renewable biochemical and biofuel producers.
To help fight food insecurity, we invest $3.4 million in meat and protein purchases for Second Harvest Heartland's network of food banks. The budget supports the important work of AGRI (Agricultural Growth, Research and Innovation) at MDA with a $2.67 million biennial increase. Other items the budget funds include the state's noxious weed and invasive plant program, reimbursement for wolf depredation and elk damage, replacement of aging lab equipment at MDA, farm safety grants, mental health outreach and international trade outreach.
Help for meat processing
COVID-19 has been difficult on the livestock industry and meat producers, and the budget includes strategies to help these industries grow. Some examples include $1.5 million in grants for meat and poultry processors to expand or modernize facilities, $2.8 million in livestock investment grants, and a $220,000 additional investment in meat and poultry inspections to help accelerate the supply chain.
The budget also includes $150,000 to start a new meat cutting program at Central Lakes College in Brainerd. This may be a small appropriation now, but as demand grows for locally sourced beef, pork and poultry, having more people trained to process the product will pay dividends with new good-paying jobs at smaller processors. Additionally, the budget invests $500,000 toward the creation of a new mobile meat cutting unit, to be owned by AURI and operated in partnership with Central Lakes College and the Minnesota Farmers Union to help teach meat cutting and assist small producers with processing needs. Finally, the budget restores the meat scientist position at AURI to help processers with product development and research.
Farmer recruitment
As lawmakers, while helping the agriculture industry recover from COVID-19 is vitally important, we also need to look ahead to the future of farming and food production. We often hear about how the average age of the Minnesota farmer continues to rise year after year. To secure the long-term strength of the industry, we must recruit new people into the field, and give them tools to succeed. To help meet this objective, our budget includes $300,000 in new funding for the Emerging Farmer Office at MDA to provide outreach and support resources to new farmers. The budget also invests $1.2 million in urban youth agriculture and $724,000 in farm advocate services, with $150,000 specifically targeted toward farm transitions.
Compromises reached
While I'm proud we reached a bipartisan agreement, the nature of compromise means neither side gets everything it wants, and I'm disappointed that some items didn't make it into the final bill.
Climate change is a problem every single sector will need to proactively address, and I'm disappointed Senate Republicans wouldn't move forward with the proposed Climate Smart Farms initiative. Similarly, they stopped labeling requirements for neonicotinoid-treated seed, and an increase in the dedicated fee on gross pesticide sales to raise dedicated revenue for pesticide education, equipment and additional staff at MDA.
Also, while I was hopeful this bill would include new investments in high-speed broadband to help more farmers and rural communities have the reliable internet access they deserve, that funding will be carried elsewhere in the state budget.
The final agriculture budget represents the compromise that Minnesotans expect from their state legislators. Our bipartisan House-Senate agreement was one of the first to be reached, and even during an acrimonious time in our politics — to put it lightly — I'm proud of the collaborative way in which we all worked together.
Investments in the future of agriculture don't just benefit farmers; they also benefit every single Minnesotan who counts on nutritious meals every day. In closing, I want to wish every single farmer in our region a productive season resulting in a bountiful harvest.
As of this writing, persistent drought has a hold over the Upper Midwest, which will likely pose challenges this summer. I'll be working with MDA and other ag partners to do all we can to help farmers navigate them. All Minnesotans are counting on their success.
Sundin (DFL-11A, Esko), a state representative, chairs the Minnesota House Agriculture Finance and Policy Committee. Contact him at 651-296-4308 or [email protected].
Subscribe to receive top agriculture news
Be informed daily with these free e-newsletters
You May Also Like
---