Neil Pistorius died last week. He was 95.

You may not have known Neil, and if you didn't, you missed a lot. He was one of the "Greatest Generation," a term coined by journalist Tom Brokaw to define Americans whose extraordinary character helped them persevere through the depression and WWII. Mr. Pistorius had all the characteristics - personal responsibility, duty, honor and faith – that defined his generation.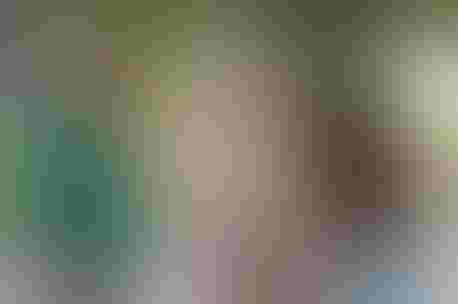 Like so many in his generation, Neil Pistorius saw community service as an honor and responsibility.
He was also a Master Farmer, a prestigious honor bestowed on him in 1987 by Prairie Farmer, the magazine I once worked for. I got the assignment to write Neil's profile. Some 30 years later I still remember my first impression as he greeted me at his farm outside Blue Mound, Ill. He had a friendly grin, massive hands and a farmer's firm handshake. He and his brother Jim, who farmed with Neil, put me at ease right away.
Neil raised cattle and was a trailblazer in conservation, ridge-tilling before anyone had heard of the practice. "I feel it is my responsibility to leave the soil on my farm as good or better than I received it," Neil told me. He also was board chairman of the local community college, helping to establish its ag program.
I remember listening to him talk about these things, and then he would go silent and shrug his soldiers. "We don't take ourselves too seriously around here," he would say with a smile.
But, in fact, it was serious stuff that Neil and his generation did.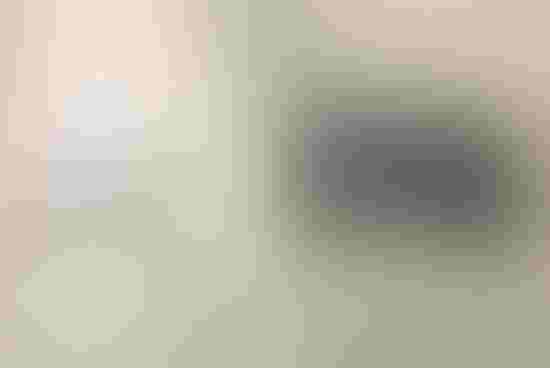 Prairie Farmer honored Neil and his wife Helen with the Master Farmer award in 1987.
He had entered University of Illinois in 1938 but heard the call of duty after Pearl Harbor and enlisted in the U.S. Army Air Corps in 1942. After D-Day he joined the 78th Infantry Division as a 1st Sergeant and was assigned to company K of the third battalion of the 3311 infantry regiment, to serve as a frontline soldier in Europe. He fought in the Battle of the Hürtgen Forest, Battle of the Bulge, and the Battle of the Ruhr Pocket.
Four years ago, when my daughter needed to write a profile for a high school history class, I introduced her to Neil, who gave her a very nice interview. Here are some excerpts:
How did you feel about going into the army?
Neil: "At that time I felt it was a duty to serve my country. My father had been in service in World War I. I followed what he did.
What were your emotions going to Europe?
After about the second day, you're just trying to exist. The Atlantic Ocean in October had some rough seas. There were little ships running around the convoy watching for submarines. We didn't want to get sunk. So you're more or less apprehensive over what takes place. Being on board ship was different in that it was a British ship that only served two meals a day, and I was used to three. It was a different life. And they like bread and cheese awful well. And tea.
Where were you stationed in Europe?
Well, the division landed in South Hampton and went to a town by the name of Bournemouth. Then we went back to South Hampton and boarded a ship that took us to Le Harve, France. Trucks met us, and we started out across France. About half way there, our company was placed in a big cow pasture where we set up little pup tents. The next day it started to rain and rain. We were there during Thanksgiving. Thanksgiving dinner—the cooks did a good job, but you sure had to eat in a hurry! The next day trains took us to Belgium, where we were allowed to sleep in a barn. On December 13th, trucks took us and we started toward Germany. When we reached our destination, we were on the front line. The first man in the company was killed in about an hour.
What was life like in combat?
Well, you were facing the enemy. If you can see the enemy, he can see you. He wants to do away with you before you can do away with him. You kind of stand out there in the cold by yourself, and figure you're a long, long way from home."
American dream
Neil spent 119 days on the front line before being sent to Paris with shrapnel in both hands. He was awarded a Purple Heart with three clusters, the Bronze Star with one cluster, and other citations. After the war he came home to live the American dream with his wife, Helen, a U.S. marine sergeant he had met after basic training while completing his Bachelor of Science degree at MIT in 1943. He got a $4,000 loan and started farming. He volunteered. For 40 years he served as a board member on the Shelby Electric Cooperative Board. He sang in the choir for over 70 years and was remembered as the High School class Sunday school teacher for multiple generations of teenagers. He hosted foreign dignitaries from Nigeria to China, and promoted foreign exchange programs at the local high school.
He probably didn't think any of this was all that special, because he saw volunteer service as an honor, not a chore.
I tell you all these things because Neil was someone I admired. He was a hero, to me and countless others who respected his quiet leadership. He never asked for attention. He never asked for anything, as far as I know. But he always did what he thought was right, whether that was fighting for his country or teaching kids about the Gospel.
These days the lines between right and wrong have never seemed so blurred, perhaps because my generation and those who followed never experienced shared sacrifice the way the WWII generation had to.
Thank you, Neil.
Subscribe to receive top agriculture news
Be informed daily with these free e-newsletters
You May Also Like
---