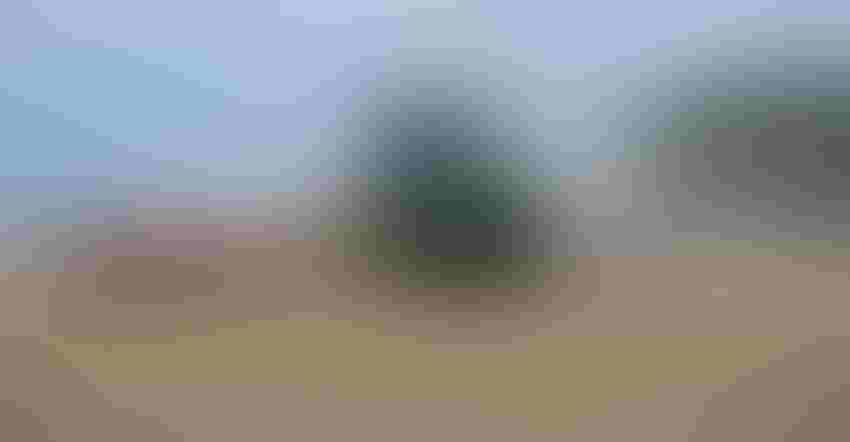 LET FARMERS FARM: Jeff Cummins says one of Indiana Farm Bureau's priorities this session is supporting state legislation that would head off outside attempts to derail markets by requiring adhering to environmental standards.
Tom J. Bechman
The late Wayne Dillman often told farm group members the most important things he accomplished for them were things they never heard about. Why? Because by informing legislators about the true picture, Dillman and others representing ag interests in the Statehouse prevented what they viewed as bad legislation that would hurt farmers from ever being enacted.
That isn't exactly the position Jeff Cummins is in today, but doing what's right by farmers requires the same long-lens, down-the-road vision Dillman often employed to help prevent unfavorable things from happening to farmers. In this case, Cummins, director of state government relations for Indiana Farm Bureau Inc., hopes to encourage Indiana lawmakers to pass legislation that might stymie federal rule-makers and others pursuing avenues that could lock some farmers out of markets in the future.
"One of Indiana Farm Bureau's legislative priorities this year is protecting food security," Cummins says. "Several things fall under it, including issues related to farmland preservation. But one of the most important issues includes supporting what I call the 'anti-ESG bill.' ESG stands for 'environment and governance standards.'"
Protecting farmers
Here's the issue. Cummins notes there is a movement afoot among Wall Street firms to require companies that want to do business on Wall Street to document their environmental footprint. It's also about requiring them to meet certain emission levels, and not doing business with providers who don't meet those standards.
What's concerning, Cummins says, is that this is more than just something that might happen down the road. Instead, the Securities and Exchange Commission is in the process of vetting and adopting a rule that requires public trading companies to adhere to and abide by these environmental standards on emissions related to the environment. If enacted, these companies would be compelled to force farmers to comply as well if they wanted to sell products to them.
So, where does the Indiana Legislature come in? How could it have an impact in this arena?
"There is a bill being developed that would involve state actions if Wall Street and federal agencies adopt these standards," Cummins explains. "If they do, the proposed bill prohibits the state of Indiana from investing state funds or entering into contracts with them."
End goal
The goal, Cummins says, is to provide a disincentive for Wall Street and federal agencies to continue pursuing these types of policies.
"The view among many legislators is that this is a form of discrimination," he says. "Some farmers using no-till and cover crops might meet the new regulations, but many people would not meet them."
Will this effort succeed in the Legislature? Cummins says it's too soon to tell. However, he notes that Texas and Florida already have passed similar legislation.
"It is one way that the state Legislature can push back and exert an influence," Cummins says. "The real goal here is looking down the road and seeing how we could act now to protect a farmer's right to grow and sell food in Indiana."
Subscribe to receive top agriculture news
Be informed daily with these free e-newsletters
You May Also Like
---