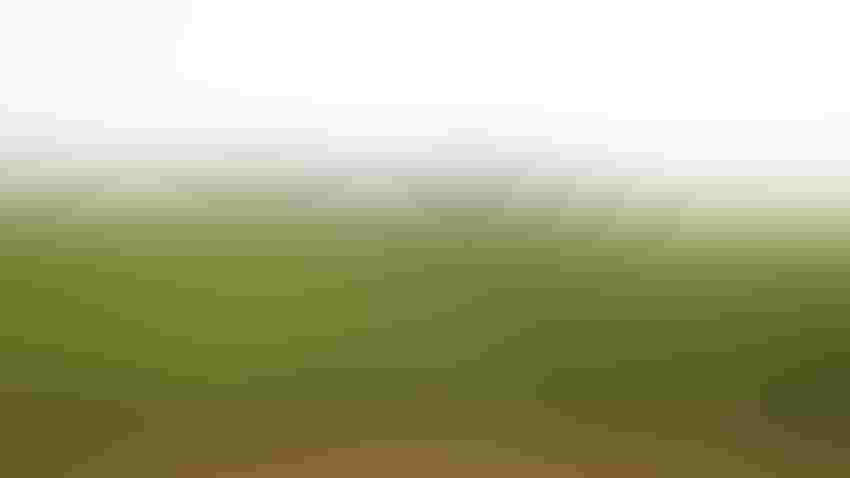 STILL SELLING: There is plenty of land on the market these days, and farms are selling in only 60 days, according to BigIron Realty, based in Columbus, Neb.
Curt Arens
by Ron Stock
Land is selling very well, still setting highs even though interest rates are higher. There is a lot of land on the market, according to BigIron. Marketing time to sell a farm is about 60 days.
Based in Columbus, Neb., BigIron, a licensed real estate broker in eight states, compiles the reports each month for this column. However, not all sales are handled by BigIron each month. For more information, call BigIron at 800-887-8625.
The following are a few of the most recent sales in Nebraska and Kansas.
Northeastern Nebraska
Thurston County. A total of 191.93 acres sold at online auction for $1,295,527.50. This is a rolling dryland farm in an area where land seldom changes hands. There is good gravel road access on the south and west side of the farm, and it's only 2 miles off Highway 75. — Compliments of BigIron Realty
Eastern Nebraska
York County. A total of 158.84 acres sold at online auction for $2,120,514. This is a nice-lying, productive, irrigated quarter in southeast York County. The farm has a history of seed-corn production. There is also a four-bedroom, one-bathroom home and a 48-by-38-foot metal shed that is fully cemented that sits on the northeast side of the property. The sale included a seven-tower T-L center pivot and a 454 natural gas power unit, both new in 2014. Also included is an Amarillo gearhead with pump. — Compliments of BigIron Realty
Southeastern Nebraska
Jefferson County. A total of 246.31 acres sold for $1,125,000. Nestled along the Little Blue River near Steele City, not far from the Nebraska-Kansas border in southeastern Nebraska, this land includes productive, river-bottom cropland; fenced pasture; a building site with two houses and several outbuildings; and recreational amenities with access to mature timber and the Little Blue River. — Compliments of Agri Affiliates Inc.
Kansas
Reno County. A total of 70.19 acres sold at online auction for $217,659.19. This property is in a prime location, immediately west of the paved K14 Highway and immediately north of the paved Parallel Road. It's just 1 mile west of the Cheney Reservoir Wildlife Area entrance. Farm Service Agency carries 70.19 acres, with 69.36 acres in cropland and 0.83 acres in trees and other uses. It carries a 64.9-acre FSA wheat base and is participating in the Price Loss Coverage program. The 69.36 acres of cropland are planted to 36.89 acres of alfalfa on the south, a 1.47-acre grass waterway on the south, and 31.0 acres of brome hay on the north. The property has several excellent rural home building sites. — Compliments of BigIron Realty
Stock is co-founder of BigIron Auctions and Realty with his brother, Mark.
Subscribe to receive top agriculture news
Be informed daily with these free e-newsletters
You May Also Like
---