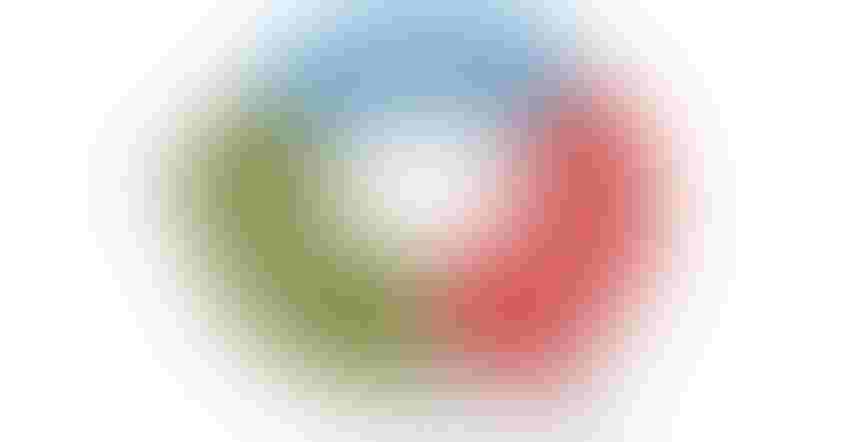 NEVER-ENDING CYCLE: There's a key to success many don't think about: the continued openness to new ideas, techniques and knowledge. That starts with committing to be a lifelong learner, and it can pay off.
porcorex/Getty Images
Let's face it. As we get older, we get tired. The idea of learning something new may feel like that staircase at the house that challenges your knees — you know you must climb, but it isn't easy. I know how it is. I'm faced with the prospect of learning new tools even for my job, too. The key is keeping an eye on the prize — the potential for increased efficiency or profit.
The idea of committing to be a lifelong learner isn't new for me, and I've touched on it in the past. But after attending three farm shows and making a trip to South America to speak to a group of farm equipment dealers, the idea of lifelong learning got a boost.
Consider the farm show. Even in a year where you're not cracking the checkbook (do people still use those?) to buy a new machine, a trip to a show can pay off in new knowledge. A well-designed farm show is filled not only with shiny new iron, but also offers a chance to talk to experts about new developments in equipment, technology, seed and crop protection.
A day or two at a show is an investment in your future. And sure, our company owns two of the biggest farm shows in the United States — but I say this as someone who attends at least six major exhibitions every year. It's a constant learning process.
And as we head toward winter, which brings the meeting season, there are chances to keep learning, too.
The little things
David Kohl, professor emeritus, Virginia Tech University, is a focused lifelong learner. He's also a big fan of the concept of the "little things" that can enhance your business — the incremental steps of improvement that, over time, can help you create a stronger operation. Perhaps it's an efficiency change in the equipment you already own, picked up through analysis of in-field usage data. Maybe it's the selection of a new hybrid from a different company with the ability to kick your yields up.
Those little things can add up quickly on any farm. And that's where farm shows, field days and winter meetings are events not to be avoided, but perhaps to be embraced. Sure, there's an out-of-pocket cost for those events (deductible as a business expense, by the way), but consider it an investment in your farm.
You're smart, or you wouldn't still be in business. Yet there are new things happening in agriculture every week, and keeping up is not simple. A focused approach to events and meetings with the right information offers a potential payoff for your farm. It's worth considering.
And as a shameless plug, our sibling publication Farm Futures has a Business Summit in January 2020 on Jan. 23 and 24 (preceded by a financial boot camp). Kohl will be on hand to speak, as well as a solid group of farm business management sources and more. You can learn more at farmfuturessummit.com. And consider the potential opportunity for your operation.
Learning doesn't stop just because you reach some magic age. The market has challenged us all; it's time to challenge the market and agriculture by gathering new knowledge.
Subscribe to receive top agriculture news
Be informed daily with these free e-newsletters
You May Also Like
---