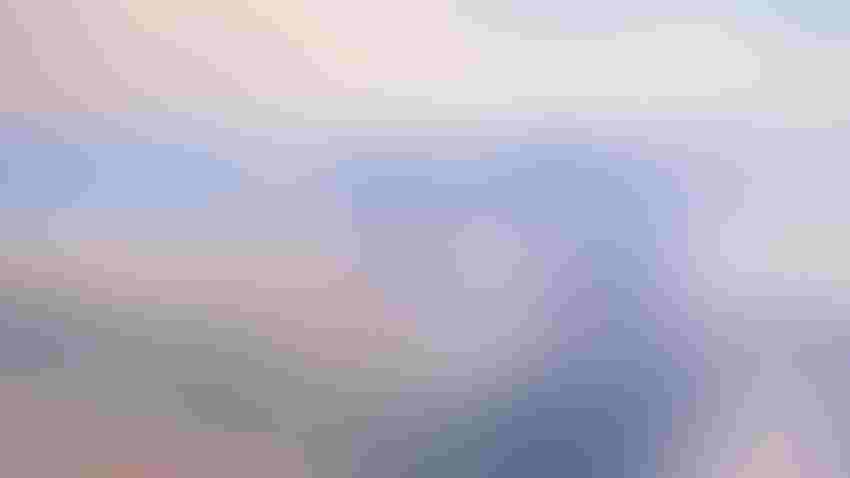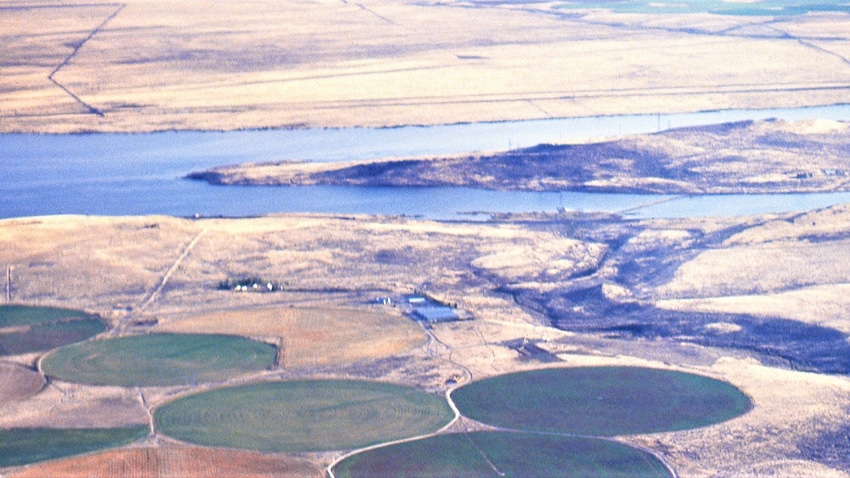 The Columbia River feeds farmland near Hermiston, Ore.
USDA ARS
Agricultural interests in the Pacific Northwest are voicing their concerns with the current state of the mediation regarding the Federal Columbia River Power System (FCRPS). Altering operations along the Columbia and Lower Snake Rivers, whether through shifted flow regimes or dam removal, would send ripple effects throughout the broader agricultural community.
Pacific Northwest irrigators and water managers have a strong interest in these discussions. Unfortunately, their voices have not been fully included in these processes.  The Family Farm Alliance's request to speak at a federal March 31 listening session was not granted. Our members "listened" in dismayed silence as pro-dam breaching advocates dominated the discussion with their talking points.
With that said, we certainly appreciate the hard efforts of the Biden administration and its mediation team to find a path forward. For too long, the region has found itself embroiled in a litigation cycle that has done nothing to advance or protect the interests of the communities relying on the river system. Tribes, sportsmen and others find themselves looking for more abundant and predictable stocks. Those who rely on the network of dams and locks find themselves fighting to preserve their operations. It's frustrating to observe that many appear to believe that for one to survive, the other must perish.
We reject this type of win-lose mentality. Our members pride themselves on the ability to tackle seemingly impossible challenges and find a path forward. It is not easy, but it is possible if the parties involved are truly committed to the task.
While we appreciate the hard work of those leading this effort, we are concerned that many voices in the region are not being heard in this process. Ironically, those who chose not to fight this battle in court – many with the hopes of finding a collaborative solution elsewhere – are being shut out of these efforts to find a meaningful solution.
If our representatives had been permitted to speak on March 31, we would have underscored the critical importance of maintaining our country's food security and locally sourced foods. The multiple-year drought we have faced in many parts of the West – coupled with other domestic and global developments– has already affected the availability and price of food for many Americans.
Any federal action that impacts U.S. food production or distribution means increased reliance on food production in other countries with lesser production standards. We cannot risk losing control of our reliable and safe U.S.-grown food supply.
Our nation's food system currently cannot afford to have additional stressors placed upon it, including from actions that result in changing the operation of or contemplating the removal of Columbia and Snake River locks and dams. Any proposed federal actions that impact our domestic food production capacity must be carefully and thoughtfully evaluated in light of these backdrop conditions.
We stand poised to support our Columbia Basin members as they work with the region's states, tribes and stakeholders to develop a long-term, meaningful and balanced solution that benefits the environmental, tribal interests, and American food producers.
[Dan Keppen is executive director of Family Farm Alliance.]
Subscribe to receive top agriculture news
Be informed daily with these free e-newsletters
You May Also Like
---