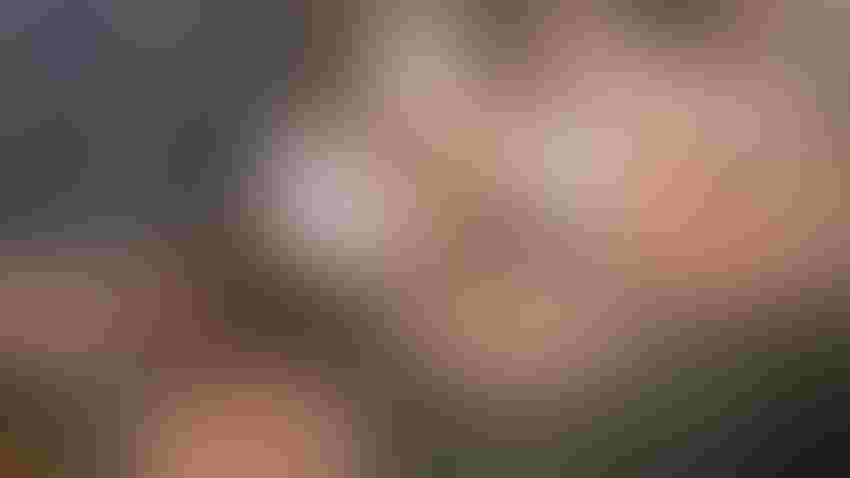 PORK STRONG: Pork exports ended last year on a positive note, leading industry experts to be optimistic about a favorable 2023.
Courtesy of National Pork Board
Pork producers have had their share of uncertainty over the past decade among porcine epidemic diarrhea virus outbreaks, porcine reproductive and respiratory syndrome variations, and COVID-19's impact on processing plants.
Now, according to a January report from Rabobank, a slowing global economy weighs on demand for pork, painting a picture of uncertainty and volatility in the swine industry.
As we all know, household budgets have been stressed with higher prices for goods across the board, and that includes food purchases. Rabobank analysts say pork is not immune to this pressure, but they indicate that pork may be able to weather this storm better than more expensive proteins.
According to the report, managing inflation remains a priority for many governments, requiring careful calibration of interest rates to maintain consumer and business confidence.
Glimmer of hope
There may be a glimmer of hope, but it may be just that — a glimmer.
Chenjun Pan, Rabobank Animal Protein senior analyst, says, "Trade is expected to increase modestly in Q1 2023, but it may find growth difficult to sustain through the year, given slow production in major exporting regions like the EU and U.S."
The report points to the contrast that Brazil presents, with continued export growth last year, and is expected to increase production and exports again this year.
Whenever anyone speaks of the pork market, China has to be in the conversation. That is true here, as the hog industry in China and Southeast Asia continues to recover with production there on the upswing. Demand for imports should ease, particularly in the second half of this year, Rabobank reports.
"The timing and extent of a demand rebound is uncertain and will be uneven due to ongoing COVID waves, macroeconomic headwind and weak business confidence," Pan says.
Though China is always a large market factor, Rabobank's report highlights "several key factors to watch in Q1 2023 and beyond, including feed grain prices and volatility due to drought in Argentina, poor U.S. harvests, lower ending stock globally and demand uncertainties."
Export value up
Recent USDA data compiled by the U.S. Meat Export Federation show pork exports finished lower year over year for 2022, but export value was the third largest on record, trailing only the highs reached in 2020 and 2021. Pork exports continued to gain momentum in December, led by another outstanding performance in Mexico.
Though down for the year, the USMEF report says pork exports finished 2022 on a decidedly upward trajectory as December shipments reached 244,718 metric tons, up 13% year over year and the second largest of 2022 (slightly below November). December export value climbed 14% to $687.3 million.
These results pushed 2022 exports to 2.67 million metric tons, down 8.5% from a year ago, while export value was $7.68 billion — down 5% from the record achieved in 2021. Exports of U.S. pork variety meat were the second largest on record at more than 530,000 MMT, while export value was record-high at $1.27 billion.
Best country in a supporting role …
Pork exports to Mexico set a volume record in December on the way to a record-breaking year in which exports increased 10% to nearly 960,000 MMT. Export value to Mexico soared 21% to $2.03 billion, topping the $2 billion mark for the first time.
"The Mexican market has been a star performer for U.S. pork for many years, but the 2022 results were truly remarkable," USMEF President and CEO Dan Halstrom says. "In the face of growing competition in Mexico, the U.S. pork industry has expanded product offerings and found innovative ways to meet the needs of processors, retailers and food-service operators. In addition to Mexico, it is gratifying to see such a broad range of markets contributing to our recent export growth, making the prospects for 2023 very promising."
Subscribe to receive top agriculture news
Be informed daily with these free e-newsletters
You May Also Like
---