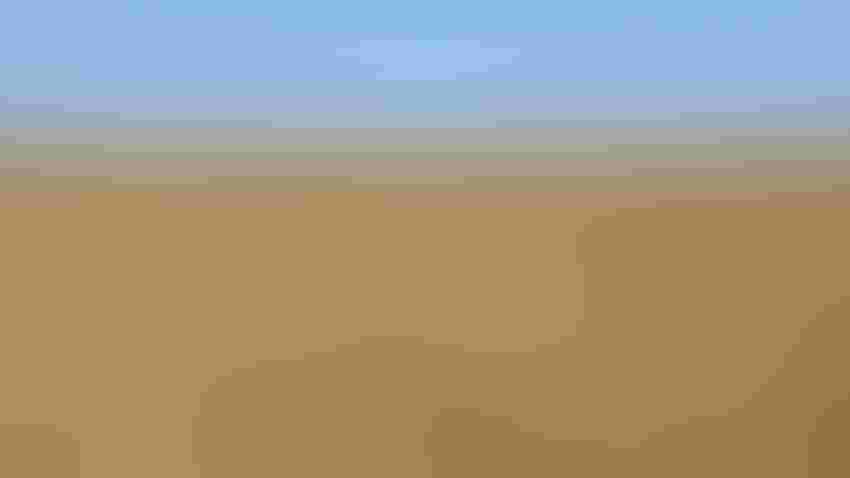 STILL A NEED: There is still a need to spread the conservation message and offer incentives to try new practices. This moldboard-plowed hillside in south-central Indiana is all the proof needed.
Tom J. Bechman
There is a reason to thank your legislator today. Legislators delivered the first significant jump in funding for Clean Water Indiana in a generation! How significant is it?
It's an increase of just over 500% per year, prescribed for the next two years. Funding went from just under $1 million to $6 million per year. Plus, other legislative actions provided money for conservation efforts too.
Why is that important for all Hoosiers? You don't need to look any farther than Springfield, Ill., on Interstate 55 on May 1. Seven people died in a 100-car incident, all caused by a dust storm bearing down on the interstate. The culprit? One source says it was a near perfect storm, fueled by dry weather and high winds when fields along the interstate were largely freshly tilled and/or planted, with no crop yet big enough to block soil movement.
That happened in Illinois, but northwest Indiana is particularly vulnerable to spring dust storms. An increased number of acres farmed with conservation practices there has helped mitigate the risk but hasn't eliminated it.
Why more funding?
The Indiana Association of Soil and Water Conservation Districts led an effort in 2023 to ask the Legislature for an increase of $8.6 million per year for two years. Similar requests were made before and ignored. Why was it successful this year?
"Les Zimmermann got fired up as lead on the IASWCD legislative committee and inspired other people and groups to support the proposal," says Ray Chattin, chairman of the Indiana Soil Conservation Board. "It was easily the fundraising effort of a generation."
From where we sit, Chattin was instrumental in building support too. And Indiana Farm Bureau Inc., recognizing the policy as one members supported, lent a hand.
"There was money available this year, but a huge number of other groups were also asking for money for all sorts of things," says Jeff Cummins, state director of government relations for INFB. "Early budgets offered a sizable increase, but we were able to get it even higher, and we were very pleased."
Besides gains for Clean Water Indiana, the Lake and River Enhancement project is expected to see a $2.5 million increase in funding over two years due to changes in boater fees collected by the Indiana Department of Natural Resources, which oversees LARE funding. CWI and LARE funding often support the same basic soil conservation and water quality efforts. In addition, the Hoosier Environmental Council, which supported increased CWI and LARE funding, also helped the Indiana Conservation Alliance secure $10 million for the President Benjamin Harrison Land Trust, after an original ask of $25 million.
Stand and deliver
Chattin knows what must happen next. The Legislature delivered the biggest step forward in state conservation support in a generation. Now, those who dreamed of having those funds must deliver results.
The Indiana Soil Conservation Board will play a large role in deciding how CWI funds are applied. Local SWCDs will likely receive more funding, and Chattin hopes this will energize districts that felt hamstrung by lack of funds.
We have faith it will happen. The golden opportunity that eluded SWCD leaders for so long is finally here. The need is still great. Here's to seeing just how much they can accomplish.
Subscribe to receive top agriculture news
Be informed daily with these free e-newsletters
You May Also Like
---