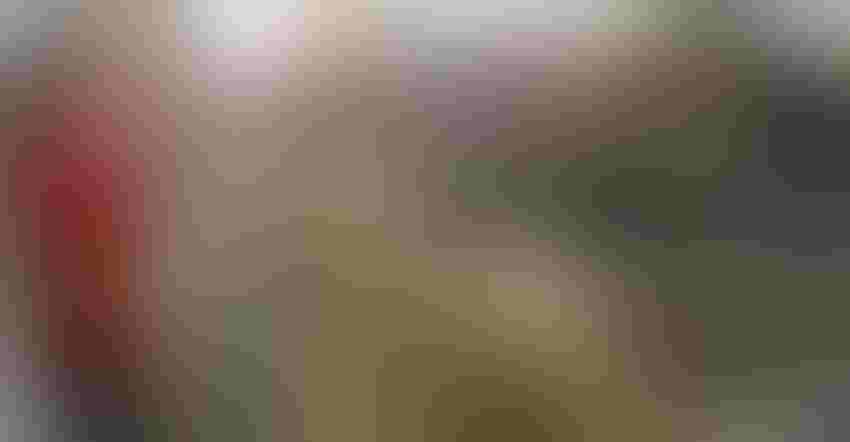 LEARNING BY SEEING: Seeing livestock up close at county and state fair exhibits is just one example of how agriculture can tell the story of modern farming and ranching to consumers, policymakers and media.
Many of the impressions consumers have about farmers and ranchers and what we do on the land every day are completely false. It is frustrating to those of us in agriculture that many consumers still get their basic information about farming from decades-old TV shows such as "Green Acres."
"Farming is simple," they might believe. "Anyone can do it," they might think. "It is just planting seeds and harvesting. No big deal." Of course, we know that nothing could be further from the truth. 
Often, our first reaction to these kinds of statements — whether they come from consumers, media, or friends and neighbors — is to get angry. We are upset that folks don't understand basic science, or the technology and conservation practices used on the modern farm.
But instead of getting upset with folks who do not understand how their food is produced, we probably should look at ourselves and see if some of the blame for this misinformation lies with us. Maybe we aren't telling our story often enough, or in terms that consumers can understand.
In recent years, as consumers have increased their awareness of how their food is produced and what farmers do on the land, farm organizations have done a good job of working to dispel the myths. In spite of these efforts, the misinformation continues. How should we react? What can we do to help educate consumers, media and policymakers about the real science and the real stories behind farm and ranch families?
At the recent Nebraska State Dairy Association convention in Columbus, Gov. Pete Ricketts spoke at length with dairy farmers about the importance of bringing farmers along on state trade missions to Mexico, Vietnam, Japan and other countries where we are trying to open doors for new agriculture exports.
Farmers can talk with potential international buyers about the way they tend their land, conserve natural resources and care for their livestock. Farmers can talk about generational connections on the land, and how important farming has been to their families. These kinds of stories, even on an international level, make a huge difference with potential trade partners.
If that is the case with trade partners, it also certainly is the case with consumers, legislators and media members who are getting farm information from the wrong sources, or don't have the knowledge they need on modern farming and ranching techniques. In many cases, these folks are citing ancient data and long-outdated farming practices. They just don't have the most recent data and facts, or they don't believe the facts when they see them.
Programs such as Ag Pen Pals and Ag in the Classroom, where farm families are matched with urban classrooms to exchange information and answer questions about agriculture for students who want to know more, are the key to facing scrutiny and answering detractors.
Livestock birthing and breed association exhibits at state fairs and Beef in the School programs, which provide local beef to area schools and allow farmers to speak with students and teachers about their operations, reach out to people where they are.
Instead of disparaging those who have their information wrong, maybe we should be inviting these folks out to our farms and ranches to show them our conservation efforts, help them experience farming firsthand, meet our families, and observe our livestock and farming practices — and encourage an exchange of information.
This kind of reaction, which many farm groups have incorporated into their efforts, will make greater inroads toward a mutual understanding and respect between farmers and consumers. We really need this kind of mutual understanding on the policy level to continue to raise the food we need for a growing world population.
Subscribe to receive top agriculture news
Be informed daily with these free e-newsletters
You May Also Like
---