Trade has been dragged through the mud this election season, despite the many positive benefits it brings, especially to agriculture. With all this talk about "fair trade," however, the latest round of stricter enforcement of the trade avenues the U.S. does have going on will go a long way in defending the positive aspects of trade.
American farmers can compete with anyone, as long as they're given a level playing field.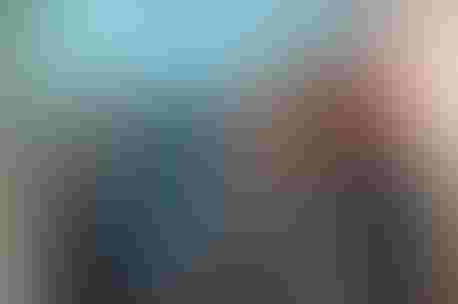 Agriculture Secretary Tom Vilsack and Chinese Agricultural Minister Han Changfu, and U.S. Trade representative Michael Froman, shake hands after addressing the U.S. – China Strategic Agriculture Innovation Dialogue event at the U.S. Chamber of Commerce, Washington, D.C. on September 24, 2015. USDA Photo by Lance Cheung.
That was the main message from members of Congress and agricultural industry groups Tuesday after the formal launch of a new trade enforcement action at the World Trade Organization against China concerning its government price supports for Chinese production of rice, wheat and corn.
RELATED STORY: China's subsidies costing U.S. farmers billions
Rep. Michael Conaway, R-Texas, stated, "Even as U.S. support for American farmers and ranchers declines, we have seen a tremendous and steady rise in foreign barriers to trade, which is troubling. Foreign subsidies and tariffs make it very difficult for American farmers and ranchers to make a living and support their families. They also undermine support for trade."
Sen. Heidi Heitkamp, D-N.D., said it's important for the future of trade for the U.S. to take aggressive action when trade policy fails. "If we do not amp up enforcement, we will have a nation unwilling to do trade negotiations," Heitkamp warned. "This kind of action is critical to promoting trade policy in the future."
Conaway said he hopes that this is just the tip of the iceberg in terms of the predatory practices going on around the world that harm U.S. producers. He said he hopes the government will also vigorously pursue a case against China concerning its cotton policy, which has wreaked havoc on U.S. producers. "Absent this, I fear that our domestic cotton production and all that it means to our nation's economy will be lost in much the same way we forfeited our textile industry — once the largest manufacturing sector of our economy." 
Zippy Duvall, president of the American Farm Bureau Federation, said, "Trade deals only work if they're followed. It is good to see our government enforcing the trade commitments that already exist. This kind of accountability leads to stronger trade relationships with all our partners."
During the press conference announcing the case against China, Agriculture Secretary Tom Vilsack stated, "This case is an important message to all WTO members that they must take their WTO obligations seriously."
Bipartisan support for the Administration's action demonstrates the importance of enforcing current and future trade deals. "We see this as a first step to bringing offending countries into compliance," USA Rice president Betsy Ward said.
Since 2009, the U.S. Trade Representative has brought 23 enforcement actions at WTO, including one against China. The U.S. so far has won every single one of those complaints that has been decided by WTO. The Obama Administration has brought 14 trade enforcement challenges against China, three against India and several other complaints against a series of major economies, including Indonesia, Argentina, the Philippines and the European Union.
RELATED STORY: Protectionism: The curse that keeps on taking
Earlier in the week, dairy organizations from the U.S., Australia, European Union, Mexico and New Zealand all asked their respective trade and agricultural officials to challenge Canada's new dairy policies within a WTO dispute forum.
The cry for more "fair trade" is only getting louder, and while cases such as the China one may be a long road, the action will go a long way in helping level the playing field for U.S. producers.
Subscribe to receive top agriculture news
Be informed daily with these free e-newsletters
You May Also Like
---