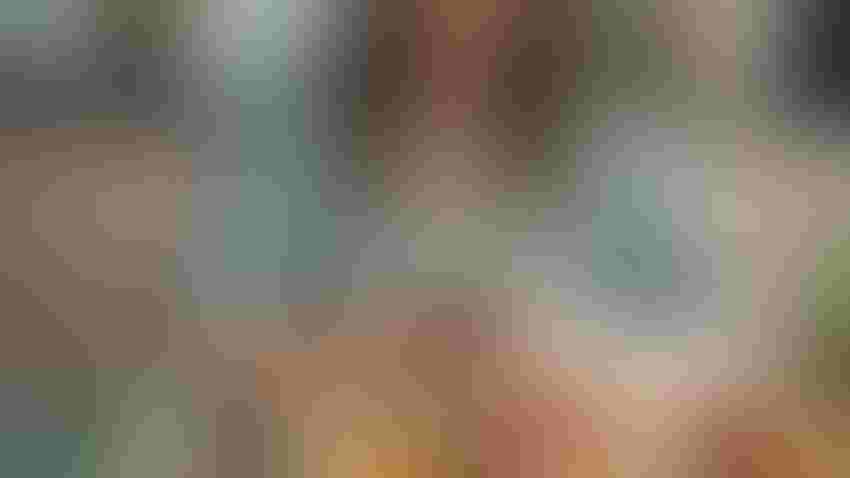 ONLINE OPINIONS: Consumers are already confused about agricultural methods without farmers disparaging each other over production methods online. The consequences of misinformation about the science used in farming and livestock production ultimately affect everyone in agriculture. Even unintended targets.
Tijana Simia /Getty Images
If all you knew of farming was what you saw online shared by your friends, would you trust farmers?
The other day I spent 20 minutes at the hotel breakfast buffet explaining regenerative farming concepts and why some farmers may choose not to use them to a group of travelers passing through Kansas on their way to Arizona. They saw my nametag for a conference I was attending, and they asked, "Why are farmers against the environment?"
I kid you not — I paused and blinked a couple of times. So, I asked them, "What makes you say that?"
"Well, cows are killing the planet, and they're using all the water to grow crops, and meanwhile our food is so much more expensive, and it's practically toxic to our bodies," they said.
It was a lot to unpack, frankly, over a hotel breakfast of powdered eggs and a bagel. But I tried. I gently explained that all farmers must choose for themselves how they'll raise the crops or livestock choose, and then try to market that product for the best price they can, so that they can invest that money in the next crop or the next year's calf crop.
And at the end of our conversation, I gave them my card. I told them that if they had any other questions about farming from something they read online, to just reach out and I'd try to debunk and explain as best as I can.
Three down, 300 million consumers to go.
I tell you that story because right now, all over the socials, there continues to be friendly fire among agriculture people, and our consumers see this. If the marketing campaign has to disparage one production methodology in order to sell another, how is that serving the less than 1% who are feeding the 100%?
Well, we are seeing — in real time — how misinformation about GMOs is poised to throw two nations' economies into a right tizzy.
Consequences
In January I listened to Cary Sifferath, vice president for the U.S. Grains Council, explain what's at stake for not only U.S. corn farmers, but also Mexican consumers, when Mexico's GMO corn ban takes place. Mexico is by far our top corn export destination, annually buying 16.5 million metric tons of our corn, at a value of a little more than $5 billion. Almost all of that is GMO corn.
Well, back in December 2020, the Mexican president decreed that as of Jan. 31, 2024, the nation would no longer import GMO corn from the United States. Then, just a week ago, on Feb. 13, another decree came down that that deadline was being moved up to Feb. 14 — of this year. No GMO corn, with some exceptions for livestock feed, would be allowed to be imported into Mexico.
Remember, Newton's third law of motion doesn't just apply to nature. For every action, there is an equal and opposite reaction — whether that's in politics, economics or agriculture. So here we are in the middle of February, and American farmers have already made their seed purchases in preparation for spring planting. Even if they wanted to, where could they source that much non-GMO seed to feed Mexico's rising demand? Without that market, what happens to all U.S. corn prices? And what could that do to the economies and industries anchored by corn farming?
On the other side of the border, this ban could have disastrous ripple effects for the Mexican people. See, tortillas are so much a food staple that they have a tortilla price index that tracks the consumer price. Under this ban, Mexican importers may not be able to source enough non-GMO corn to feed that tortilla demand. Cue tortilla prices doubling, even tripling, in an already harsh economy. Cue food shortages that lead to even more social unrest on our border.
Is this ban the result of the influence of anti-GMO rhetoric from a trusted adviser? Only Mexico's president, Andrés López Obrador, knows.
The takeaway
But the takeaway here is that there are consequences to online misinformation messaging around science, and agriculture too. And when we willingly share that misinformation, painting our friends' and neighbors' farming choices in a derogatory light so that we might get another 50 cents a bushel here or a $1 a pound of locally raised beef there, we are just as much to blame for consumer distrust and confusion.
Post what you will, but just know non-farmers are reading and forming their opinions that may sway in your favor today — but there's no guarantee they won't sway the other way tomorrow.
Subscribe to receive top agriculture news
Be informed daily with these free e-newsletters
You May Also Like
---