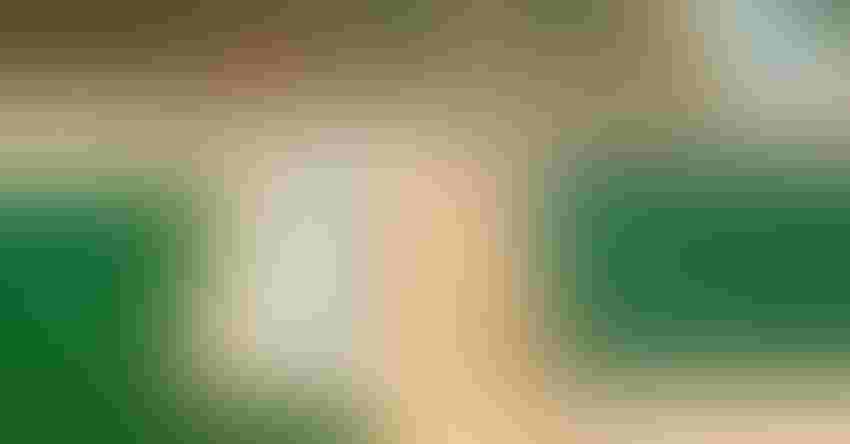 Colorado River water irrigates farmland in Arizona.
USDA ARS
Patrick O'Toole, whose family operates a sheep and cattle ranch on the Wyoming-Colorado border, was interviewed last month in Las Vegas, where he expressed the concerns that many farmers and ranchers have regarding unchecked urban growth in cities that rely on Colorado River water.
"We've got to find out what 'the West that we want' is, and then start working toward what we want, or you get what you deserve," he said.
A recent Rasmussen Reports poll confirms that over 1,000 residents polled in Colorado also don't want sprawl, and don't think ag water should be transported to support that sprawl. Notably, 76% believe it is "very important" to protect U.S. farmland from development, so the United States is able to produce enough food to feed its own human population in the future.
Still, some urban water agencies and their supporters want to limit agricultural deliveries in the Colorado River Basin.
Former Arizona Governor Bruce Babbitt – who also served as President Bill Clinton's secretary of the Interior from 1993 to 2001 – recently publicly aired his view that agriculture in Arizona and California is to blame for the gridlock in solving pressing Colorado River challenges.
Babbitt claimed, "Agricultural Irrigation districts in Arizona and California resist offering cuts, claiming an absolute priority under century-old legal doctrines."
Actually, some irrigators in Arizona have already taken cuts, and other irrigation districts in both states stepped up months ago with new proposals.
Most Central Arizona Project (CAP) farmers lost 70% of their CAP supplies last year. In 2023 and beyond, they'll lose 100% if the Colorado River hydrology does not improve.
Senior priority California water agencies that utilize Colorado River water supplies have already proposed to conserve up to an additional 400,000 acre-feet of water in Lake Mead each year, beginning in 2023 and running through 2026, using federal drought funding authorized by the 2022 Inflation Reduction Act. This water, which would otherwise be used by California's communities and farms, will meaningfully contribute to stabilizing the Colorado River reservoir system.
Imperial Irrigation District has submitted a proposal to conserve up to 250,000 acre-feet per year of that water, increasing its conservation commitments to 24% of its annual entitlement. Palo Verde Irrigation District is also contributing a significant chunk.
Arizona irrigators are also stepping up. The Yuma County Agriculture Water Coalition announced in late November 2022 that its members have or will submit proposals under the Bureau of Reclamation's Lower Colorado Conservation and Efficiency Program. If selected, the proposals, taken together, would result in the conservation of an estimated 10% reduction in water use in the Yuma area for a single year, with the potential to build increased participation and conservation in future years.
A workable solution and plan for the Colorado River Basin is attainable. Answers can be found that do not pit urban and agricultural interests against each other. But true, hard facts must guide us towards those solutions.
[Dan Keppen is executive director of Family Farm Alliance.]
Subscribe to receive top agriculture news
Be informed daily with these free e-newsletters
You May Also Like
---