The headline caught my attention: "They're being eaten alive! What I saw in a cage-free egg farm." Finally, non-agriculture media understood that some agriculture practices might not always be in the best interest of the animal. Perhaps they are finding that those outside of the farming industry do not know the best way to produce their food. They might just realize some practices are not quite as storybook as activist groups paint them. But then again, maybe they head off the rails into the crazy talk of chickens are people too.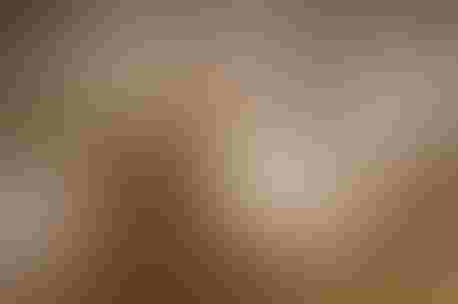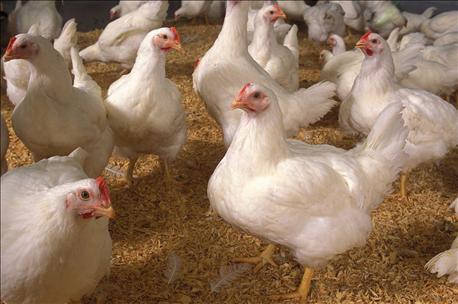 RIGHTS FOR ANIMALS: Some animal activist groups are calling for legal rights for animals. They reach so far as to call them "people," despite the dictionary and farmers disagreeing.
The Huffington Post contributor Wayne Hsiung visited a Costco cage-free egg farm. He quickly realized that cage-free often does not look like the television advertisement where chickens are free to roam in and out of the barn at will. Rather, most modern cage-free egg farms still house birds in a building all day.
He soon found that free-roaming chickens in a barn is not without its problem. Here are a couple:
• The barn is full. To make the economics of raising chickens to produce eggs, farmers must fill the barn. Just because there are no cages in there, does not mean that there are still not chickens? Farmers need chickens to produce eggs. And they need eggs to make money, which helps them stay in business.
• Chickens fight. It is not because of overcrowding. It is because of well, the way chickens work. Hsiung found that chickens peck each other, causing significant bodily damage, and sometimes even death. It makes you wonder, do cages offer protection to chickens?
After visiting the farm, Hsiung's view of the popular animal activist movement to cage-free is not all it is cracked up to be. He concluded: "Cage-free is not just bad for the animals, though; it's also driving up profits for industry. Bloomberg reports that the average consumer is willing to pay more than double the amount for a dozen cage-free eggs, a premium of $2 per dozen eggs. But costs only increase by around 15 cents per dozen for cage-free eggs. If we switched all eggs to cage-free today at these prices, industry profits would increase by $7 billion."
Point taken. But at this point, toward the end of the article, we head into the world of the weird.
Hsiung says that the only way to change the egg industry is by giving animals legal rights. He says consumers cannot wait for corporations to change, and those consumers need to start demanding animal rights through our political system. He called for a constitutional bill of rights for animals, comparing it to the great movements like women's suffrage at the turn of the 20th century.
"Freedom for animals won't come from going cage-free," he writes. "It will come when we enshrine their freedom, dignity and even personhood as a basic legal right."
There are a few lies in his arguments.
First lie: Corporations will not change farming practices. The move to cage-free by corporations and local farmers was at the demand of the consumers and animal rights groups. They hated cages. Thought they were horrible conditions for the birds. Said chickens needed room "to roam." So, agriculture changed its practices to bend to the will of the consumer. And now after investing in barn renovations, they want farmers to change again. Unbelievable!
Second lie: Chickens are people. The Merriam-Webster Dictionary defines a person as a "human being." It is that simple. Chickens are animals. People are human. Chickens do not have legal rights as a person. Not buying it.
Third lie: Women and chickens have the same political battle for equality. As a woman and a farmer, I take issue with chickens and women's voting rights being in the same category — as all women should. Women have made great strides in this great nation — whether researching cures for cancer, building new technology, or raising strong, opinionated children. Chickens — eggs, meat and dog food. Not the same category. Personally, I am offended.
While the article caught my attention, it also fueled my fire of true agriculture advocacy — to tell consumers the truth about farming practices. Some are not easy to hear but unavoidable if the nation's farmers are to feed a growing world population. And ultimately, to investigate just who is writing the story before I waste my time.
Hsiung is a lawyer and lead investigator in the Direct Action Everywhere or DxE Open Rescue Network. This organization was founded in the San Francisco area in 2013 as an international network of animal rights activists. The group's goal is for "total animal liberation" and the creation of a law requiring "species equality."
So this group must have access to different chickens than those of my neighbors. So far, I have not had any chickens, in all their personhood, verbally or in writing demand their liberation and equality. I'm waiting.
Subscribe to receive top agriculture news
Be informed daily with these free e-newsletters
You May Also Like
---