Of all the big meetings our staff gets to attend throughout the year, the annual Alltech symposium held each May in Lexington has to be counted as one of the most educational and entertaining. I mean, how often do you get to see Apple computer legend Steve Wozniak, former Ford CEO Alan Mulally, retired astronaut Jim Lovell, Kentucky coach John Calipari, author and scientist Ramez Naam…not to mention Irish tenor Ronan Tynan giving a standout performance from Le Misérables?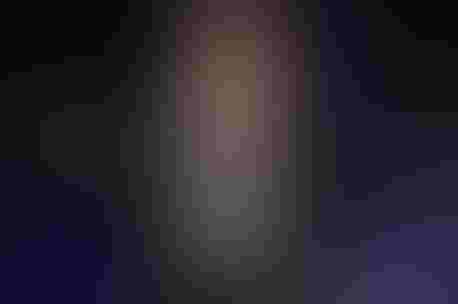 "To start this little company I had to sell the most valuable thing I owned, which was a Hewlett Packard calculator," says Apple co-founder Steve Wozniak.
Lest you think this was all dazzle and no substance, the crowd of nearly 2,900 attendees from 71 countries also heard from scientists, farm data entrepreneurs, nutritionists, and livestock experts on a host of topics ranging from the Chipotle e. coli crisis to opportunities in China.
The ringleader of all is one Pearse Lyons, the president and founder of Alltech. His huge Irish personality resonates throughout the conference, whether he's on stage interviewing a speaker or belting out Irish folk songs at a western-themed steak dinner with 2,900 guests cheering him on.
Lyons came from Ireland 36 years ago and started Alltech with $10,000. It now has annual sales of $2.1 billion with 4,700 employees and operations in more than 120 countries.  It is the only privately held company among the top five animal health companies in the world.
Lyons summoned Wozniak onstage yesterday to receive the company's Humanitarian Award for his part in creating one of the world's most peaceful revolutions – the microcomputer revolution. Wozniak appeared in a suit, tie and neon sneakers, which seemed to neatly caption his affable personality. As a kid he had two career aspirations – he either wanted to be an engineer or a fifth grade teacher. He was designing products for Hewlett Packard, but didn't have a computer design degree. He began building – what, he wasn't sure.
"I wanted to make a machine that could do what no other machine could do," he says. "I wanted to be a part of a revolution, so I gave away my design of my new computer for free.
This was even before he met Steve Jobs and co-founded Apple. "When you had no money you had to think, how can I make things affordable?" says Wozniak. "That's when I hit on the Apple I. But the Apple II was an even better computer."
Wozniak wanted to give computers away to kids in school. "I was not a teacher, but education was always important to me," he says.
Wozniak co-founded Apple with Steve Jobs in 1976. Jobs was the front man, making business calls from his bedroom, but he had no marketing experience. Ronald Wayne was the third Apple co-founder and provided business oversight for the two younger entrepreneurs. (Sadly Wayne later sold his shares of Apple for $800 and took $1,500 to forfeit any claims against Apple; he is now 82 and retired).
I'll share more of Wozniak's story in a later blog. Before leaving the stage he did offer this advice for young entrepreneurs who want to change the world. "You need three people: someone who knows business and how to make money; A marketer who knows the quality of the product; and a very good engineer who has talent and knows what will and will not work."
Ford's transformation
Alan Mulally led Ford's transformation into one of the world's leading automobile companies and the number one auto brand in the United States. But he also had some tough times as CEO when the U.S. economy crashed and the auto industry was in upheaval 10 years ago.
He came into the company just as it was facing a $12 billion loss. He had to overcome tough cultural issues within the company. Some of Ford's managers wanted to manage by intimidation; they would rarely report problems, so they rarely got resolved. In meetings, executives would focus on self-preservation over collaboration.
Mulally installed a traffic-light system where managers would color-code reports on key initiatives: red for problems, yellow for something that needed attention, and green for all systems go. Eventually Mulally was able to get people to collaborate to solve problems. He emphasized innovation and transparency at all levels of this massive global company, and eventually turned quality – and profits – around. Even with hundreds of thousands of people working around the world, Mulally was able to emphasize inclusion.
"It was about everyone coming together around the business plan, a relentless effort to move the plan forward, and do it all with transparency," he says.
It's a good lesson for any farm business operation.
Likewise, former astronaut Jim Lovell's experience with Apollo 13 offers a great lesson in crisis management for any business. Most everyone knows the story of how Apollo 13's mission to the moon suffered a mid-flight catastrophe, and how the astronauts eventually made it back. Lessons learned? In a crisis, you need people who see problems coming and can figure out ways to overcome them. "And you need perseverance, because some of the things you do will be wrong," says Lovell. "teamwork becomes very important."
When it became clear to the astronauts that they could die from carbon dioxide, NASA engineers on the ground cobbled together a makeshift filter using parts they knew the astronauts had on board. It ended up saving lives. The lesson for your farm's crisis management plan?
"You have to be able to think outside the box," says Lovell. "You need good leadership. Be prepared, so that you won't panic. You have to take what you have, figure out who can help you, and work through it."
I'll share more business advice from Wozniak, Mulally and Lovell, as well as Calipari, in future blogs.
Subscribe to receive top agriculture news
Be informed daily with these free e-newsletters
You May Also Like
---