When the local organizing committee asked Mike and Judy Oesch, Middlebury, if they would host the opening ceremonies for the Indiana Bicentennial Torch Relay when the torch reached Elkhart County, they said yes. Later, Mike wondered what they had gotten themselves into.
"There was a lot of planning involved, and we soon figured out it could be a big deal," Oesch says. But even he couldn't anticipate how big the event would be.
The organizing committee expected about 150 people to show up under a tent erected in one of the pastures on an early October morning. "It was standing-room only," Oesch says. "It was quite an event."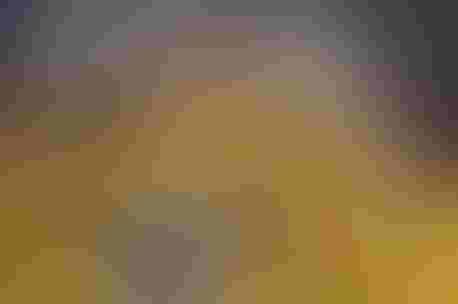 LIFT UP AGRICULUTRE: The Bicentennial Torch Relay celebrated Indiana wherever it went. In Elkhart County, it also lifted up agriculture.
The Bicentennial Torch Relay began in early September in Corydon, home of Indiana's first state capital. By day 23, when it reached the Oesches' Mybrook Farms in Elkhart County, it had traveled through 64 counties.
"The Elkhart event was certainly one of the most unique opening ceremonies during the entire event," says Mark Newman, executive director for Indiana Tourism. His department helped plan and coordinate the torch relay to celebrate Indiana's bicentennial.
Great atmosphere
What made the Elkhart County event unique? Most agree it was the people and their enthusiasm. Mike Yoder, a dairyman and Elkhart County commissioner, kicked off the event at the podium. But he was no politician on that day.
"We are here to celebrate and lift up agriculture, and especially dairy farming," he said. "Dairy farming is still a key part of the economy in northern Indiana."
Various dairy promotion groups handed out literature and milk, and later provided breakfast to all those who attended the event. Dairy was definitely at the forefront of that particular ceremony, and rightfully so.
Even Ted McKinney, director of the Indiana State Department of Agriculture, attended the event and brought remarks. "This is a tremendous way to lift up agriculture and the dairy industry," he said. "I sit on the Indiana Economic Development Corp., and ag-related companies continue to come, wanting to either expand or learn more about relocating to Indiana. Events like the torch relay in Elkhart County help lift up agriculture even more."
McKinney figured it was only fitting for agriculture, and especially dairy farming, to have a significant presence in the bicentennial celebration.
"I would almost bet that when the first settler crossed the Ohio or maybe came up the Cumberland Gap and eventually came into Indiana, he was a farmer," McKinney said. "And if he was a farmer, he likely brought a cow or two with him. Agriculture has been important to Indiana since the very beginning."
Spirit of the torch
Other counties also showed enthusiasm during the tour, Newman says. "Many times the evening celebration closing the relay in a county was the largest event there," he says. He notes that the closing ceremonies at Columbus in Bartholomew County brought out a big throng of people.
Pam Meyer, ag teacher and FFA advisor at Southwestern High School in Shelby County, was one of the torchbearers when the torch traveled through Shelby County. She and her husband also farm near Morristown.
The torch passed through downtown Shelbyville. "It was a lot of fun to be involved," Meyer says. "I really enjoyed the experience."
Subscribe to receive top agriculture news
Be informed daily with these free e-newsletters
You May Also Like
---