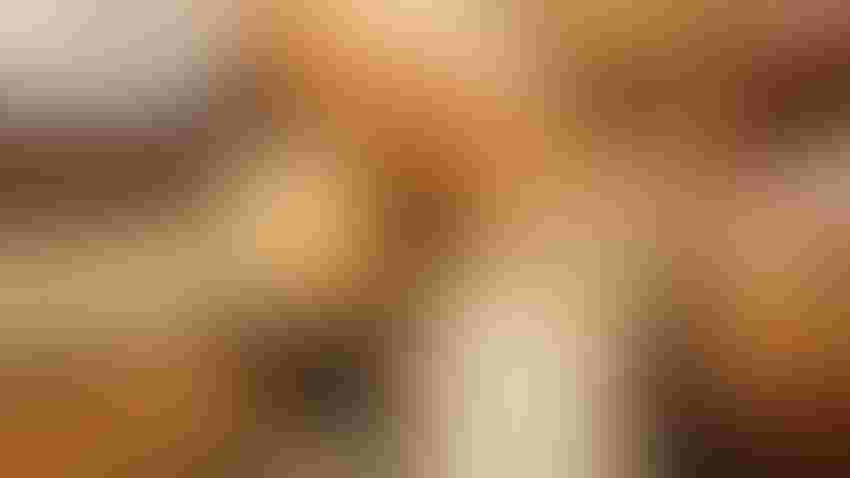 FROM THE OVEN: Homemade bread that our mother made helped us through the drudgery of walking soybean fields.
Pineapple Studio/Getty Images
I'm kind of showing my age when I talk about farming practices of my youth, like walking soybean fields to chop cockleburs and velvetleaf.
That practice of hand-rogueing about 300 acres of bean fields with a corn knife was a big part of my summers in grade school and junior high. I really didn't enjoy walking beans, because we walked when there was morning dew on the plants and often came in for dinner with our jeans completely soaked.
Plus, my dad didn't believe in taking siestas in the hot afternoons, so we often walked even in 100-degree F weather, as long as we had water breaks on the ends.
That said, one of the best things about bean-walking time on the farm was coming home at noon or at 4 p.m. for an afternoon lunch and eating my mother's homemade bread hot out of the oven. I truly believe that my dad could smell homemade bread baking a mile or more away, because he timed our breaks back at the house with loaves of bread coming out of the oven.
Best ever
We literally pulled the loaves apart and slathered butter, jelly or peanut butter all over the bread, consuming large quantities in one sitting. That was the best part of bean-walking days.
My mother, Margaret, passed away on Feb. 13, and I was reminded of those days. One of the many memories shared with our family about her life and the impact she had on others was about her bread. That was something she took great pride in, and her family concurred.
But Mom was much more than a baker. She took care of the farm books — through the farm crisis of the 1980s — and she gardened and kept her farm crew fed with a lot of good stuff, including homemade bread.
Beyond that, she cared for my grandparents in our house in their last years. Because of that experience and her training in medical technology in college, she eventually worked at nursing homes and finally for a home health agency and hospice program.
She walked many families and patients through the process of death — and prayed with scores of families as their loved ones passed on.
We didn't really know, until her death, how many connections she made with so many others through that second career, particularly in hospice. It goes to show you how each interaction we have in our lives impacts others, often in ways we don't expect. In our rural communities and our farm neighborhoods, this is especially so.
Our mother's death reminded me of the great gift of the support, prayers and assistance we receive from that extended community when the chips are down — and how much we will miss Mom's homemade bread.
New team member
We want to welcome our new team member at Nebraska Farmer and Farm Progress, staff writer Elizabeth Hodges from Julian, Neb.
You have probably noticed Elizabeth's byline in the magazine over the past year. She worked as a freelance writer for Nebraska Farmer last summer and helped us out as our Husker Harvest Days intern last fall.
Elizabeth is entering her senior year at the University of Nebraska-Lincoln and brings a wide array of agriculture knowledge, a solid understanding of young and beginning farmer issues, and excellent writing skills to Nebraska Farmer.
We will share her skills and writing with our sister publications, Kansas Farmer and Dakota Farmer, as well as other state and regional Farm Progress publications. We welcome her to the team and to our Farm Progress family.
Please join us in welcoming Elizabeth when she stops by your farms and ranches for interviews or catches you at a field day or workshop down the road.
Comments or questions? Drop me an email at [email protected].
Subscribe to receive top agriculture news
Be informed daily with these free e-newsletters
You May Also Like
---