Not long ago as I sipped my morning coffee, I heard cows bellowing just outside the house. I thought the herd had come home to water, and they were bawling for their calves. I was wrong. My daughter Lauren looked out the window and noticed most of the cows and their calves walking across the farm yard, where they were not supposed to be. The cows were out.
That is the last thing you want to experience over the breakfast table. We flew out the door and realized right away that my daughter Taylor's 4-H cow had pushed a gate aside and helped herself to what she thought was greener grass on the other side. The rest of the bunch followed her lead.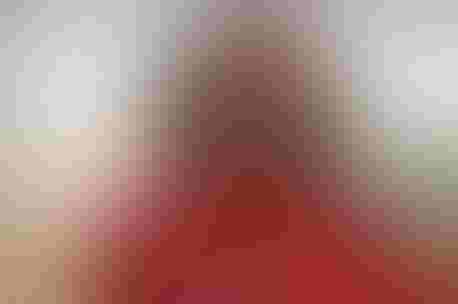 WIFE TO THE RESCUE: Donna, my wife, has had ample experience helping fix fence and chasing rogue cows back into the pasture over the years. She is the most important member of our family farm team.
I ran to the other side of the pen to open an electric fence where I thought they might go back into the pasture. But I couldn't chase them in by myself. They were not going to cooperate, and if we didn't round them up, it was likely they would help themselves to the cornfield nearby. So, I called for reinforcements.
My wife, Donna, and oldest daughter, Lauren, came running out of the house and chased the cows in my direction while I forced them back into the open gate. It worked perfectly, and except for the obligatory rogue cow that always gets away, and did, we rounded everyone back into their rightful place on the farm.
Without my wife and daughter on duty, things could have been very bad. That's the way it is on the farm. Lots of jobs, particularly things we don't plan for, need a little extra man or woman power. With all of our technology and innovations, there are still tasks that need boots on the ground to accomplish. My wife is probably the most astute at meeting these challenges. She has been my partner on more creek fence-fixing excursions, baby calf bottle feedings and wild cow roundups than she cares to recall.
Although we don't farm full time anymore, my wife still pitches in around the farmstead all the time: painting, mowing, landscaping, rounding up kids and keeping everyone on schedule, including me. These are key jobs in the overall operation of our family. Without her around, things have a tendency to completely fall apart.
So, I would suggest you truly appreciate your family farming team members. They are loyal and trusted, and you know they will be there when you need them. You can't ask for more than that. 
About the Author(s)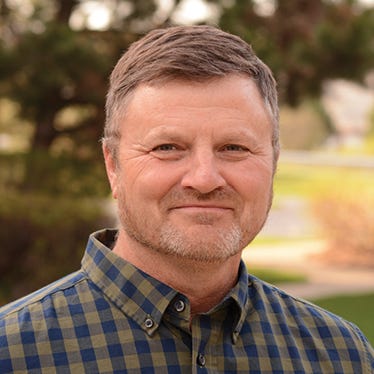 Curt Arens began writing about Nebraska's farm families when he was in high school. Before joining Farm Progress as a field editor in April 2010, he had worked as a freelance farm writer for 27 years, first for newspapers and then for farm magazines, including Nebraska Farmer.
His real full-time career, however, during that same period was farming his family's fourth generation land in northeast Nebraska. He also operated his Christmas tree farm and grew black oil sunflowers for wild birdseed. Curt continues to raise corn, soybeans and alfalfa and runs a cow-calf herd.
Curt and his wife Donna have four children, Lauren, Taylor, Zachary and Benjamin. They are active in their church and St. Rose School in Crofton, where Donna teaches and their children attend classes.
Previously, the 1986 University of Nebraska animal science graduate wrote a weekly rural life column, developed a farm radio program and wrote books about farm direct marketing and farmers markets. He received media honors from the Nebraska Forest Service, Center for Rural Affairs and Northeast Nebraska Experimental Farm Association.
He wrote about the spiritual side of farming in his 2008 book, "Down to Earth: Celebrating a Blessed Life on the Land," garnering a Catholic Press Association award.
Subscribe to receive top agriculture news
Be informed daily with these free e-newsletters
You May Also Like
---