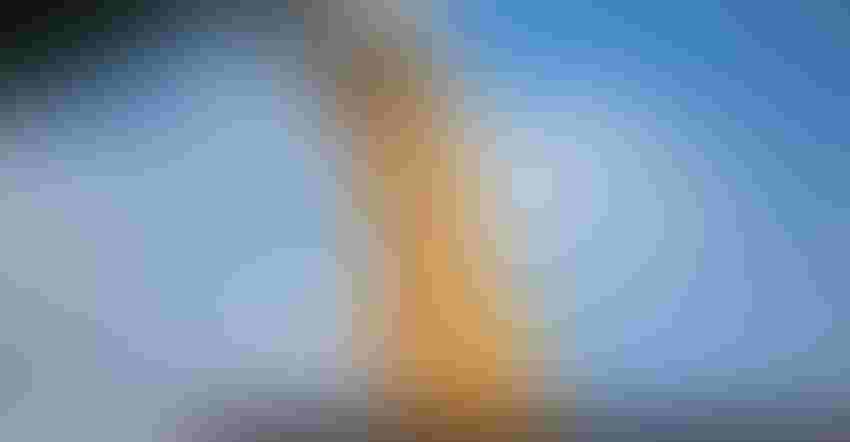 North Carolina Agriculture Commissioner Steve Troxler announced a touchpoint that underscores the challenges North Carolina farmers continue to face. The latest numbers show that North Carolina has not achieved the commissioner's longstanding goal of becoming a $100 billion industry.
The numbers come from a study by Dr. Mike Walden, professor emeritus and a retired William Neal Reynolds distinguished professor and Extension economist at North Carolina State University. The figures factored 2020's agriculture numbers and reflected the impact of the pandemic. The latest numbers point to an economic impact of $92.9 billion, down $3 billion form 2019.
In his "From the Tractor" column in the July issue of the North Carolina Department of Agriculture's  Agricultural Review newspaper, Troxler noted that while the North Carolina agriculture did not top $100 billion in economic impact, agriculture and agribusiness continued to account for one-sixth of the state's income and employment, and agriculture and agribusiness remain North Carolina's No. 1 industry.
"Agriculture and agribusiness continued to work hard throughout the pandemic, but there were challenges along the way, and those challenges were reflected in the overall impact numbers," Troxler wrote.
"To be a farmer, you've got to be pretty optimistic when you put the first seed in the ground. Throughout the season, you work to manage the risks — not enough rain, too much rain, late frosts, plant pests, crop nutrient needs and many others. I always went into the season thinking it was going to be a good one. I was hoping this would be the year we saw the economic impact top $100 billion, but it's not," Troxler wrote.
"Regardless, I am undeterred in my belief that we will reach the $100 billion mark."
What's disappointing is that Troxler started the year with optimism this year would indeed be the year North Carolina agriculture reached the $100 billion milestone. He focused on the goal during his State of North Carolina Agriculture address Feb. 3 at the Southern Farm Show in Raleigh.
It would have been nice if North Carolina had reached the $100 billon mark this year. It would be a point of celebration for a year that is turning out to be one of the most challenging farm years the state has ever seen. The good is news is North Carolina farmers are resilient. The state will eventually reach the $100 billion mark, but it won't come easy. Nothing in farming is.
Subscribe to receive top agriculture news
Be informed daily with these free e-newsletters
You May Also Like
---