Yes, $15 minimum wages will be coming to agriculture – sooner in some states than others unless Uncle Sam forces it first.
You, the farmer, and the American consumer may not like how agriculture will adapt. Even so, it's crucial that you read on. Being forewarned is the first step to being prepared.
Most farmers are savvy business managers – well-seasoned in adjusting to adverse public policy. You have options and maybe time to consider them. More on that shortly.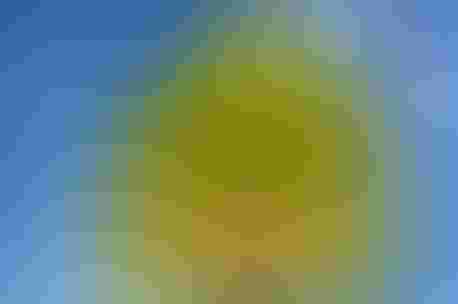 NOWHERE BUT UP: That's the obvious wage trend, and farm employers will increasingly employ technologies to hold down those labor costs. ThinkStock photo
Raising the minimum wage is still at the "rumblings and grumblings" stage in Pennsylvania and New Jersey. It's a $9-per-hour fact this year in New York State. Long Island Sound farmers will feel the first $10 hit outside of NYC in 2017.
It's already a $9.60 fact in Connecticut and Rhode Island; $10 in Massachusetts. Pennsylvania's Governor Wolf wants to raise the min-wage to $10.15 to match what he executive-ordered for state workers.
Some 14 states have already jacked 2016 min-wages well above the national $7.25. Some are inching toward $15 per hour by 2022 – California and New York included. For a state-by-state breakout of what's happening in your state, see Time's article and minimum wage state map.
Devastating to ag? Maybe not.
While lobbying against New York's new min-wage law, N.Y. Farm Bureau President Dean Norton protested that it would be devastating to the farmer. In defense of agriculture, he had to say that. No farm or agribusiness wants to pay more for labor than it has to.
* Reality # 1: A $15 min-wage would push up the salary bar for all farm wages. That, plus higher unemployment and Workers Compensation insurance, are a greater concern.
* Reality # 2: Few farms pay min-wage, even for temps. Last year, for instance, Erik Leerkes paid his part-time summer help $10 an hour for his Ticonderoga, N.Y. dairy farm. "For me to get good help, I need to pay more than minimum wage." Most farms do so.
Northeast hired ag labor wages fluctuate by season, but generally average $12.25 to $13.20 per hour, confirms USDA's National Ag Statistics Service. They hang close to the national average.
* Reality #3: This may be the grimmest. There are times the farmer (himself or herself) doesn't make $7.25 an hour. With low milk prices, for instance, 60-hour work weeks and total responsibilities, the pay can be meager. Those situations won't be creating jobs. Those employers may well be the first to exit farming.
What's driving the hike
There's no honor or respect in being impoverished – never has been. Compared to welfare, there's no incentive to working for the current min-wage.
My daughter discovered it's tough to make a "living wage" in today's society without two jobs. What's maddening is that even after spending $11,000 and 18 months to be trained and certified as a medical assistant – with software expertise, extensive medical knowledge, coding skills, excellent communications and a long work record, she earns far less than a living wage. She works because that's her ethic.
That's the plight of many skilled workers and why the middle class is shrinking. This issue is not confined to unskilled workers, as Uncle Sam repeatedly contends.
Caesar's decree or market-driven?
There's an even larger global consequence at stake – one only being whispered about on the political dockets of the Democratic and Republican national conventions. Should $15 min-wage be mandated by Uncle Sam?
If our nation's leaders really believe in fair markets, then we must work smarter to keep labor costs competitive with China, India and Third World "sweat workers". Nothing's simple anymore, is it?
We're already exporting thousands of well-paying hard industry and tech jobs to Mexico, and subcontracting out millions more. So which devil do you prefer?
Warren Buffett thinks the Earned Income Tax Credit might be a better solution that wouldn't distort our market system, and would provide economic incentives to help low-income workers. That's if it were completely overhauled. Buffett is an optimist.
A recent Treasury Department Inspector General report estimated that $15.6 billion were doled out in improper payments just in 2015. Thanks to shady accountants, the program has become a wellspring of refunds on falsified income. And IRS has largely ignored these gamers.
How ag will adapt
You already know that no business can stay stuck in status quo without being run over by competition. Change isn't optional. You, the farmer, flow with it or flow "out" of it. Here are three strategies to think on:
* Embrace technology: Agriculture has never had more labor- and time-saving opportunities available. Even small, roadside markets are shifting to computerized check-out systems. Robotics, as we've reported for years, are huge labor-reducing game-changers for tree fruit and dairy farms.
* Rethink business structure: Sole proprietorships are fast losing ground to partnerships, multiple-incorporated multi-farm entities. They hold opportunities for training and employing more skilled full-time workers – and bringing non-family employees into growing businesses. NASS data clearly shows that average salaries rise in synch with gross sales.
* Analyze over-time costs: Will over-time for full-time employees cost more than what you pay those employed less than 40 hours a week – after you pay all the costs of finding and employing part-timers? It may be less expensive converting those working less than 40 hours a week to full-time, and reducing over-time.
Not keen on these options? There's a fourth, much simpler solution you can figure out on your own.
Subscribe to receive top agriculture news
Be informed daily with these free e-newsletters
You May Also Like
---