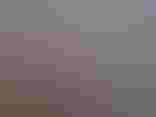 This winter, hog farmers have the chance to see other niche pork operations through three webinars—without leaving home. The webinars will be broadcast over the Internet on Wednesday, February 3; Wednesday, February 10; and Thursday, March 25, 2010. Each webinar occurs over the lunch hour from noon to 1:30 p.m. You can use your home computer to tune-in.
In the first two webinars, you will take a virtual tour of the Scott Sibbel operation. Scott's farm is near Carroll in western Iowa, and you'll be able to see and discuss technologies, ideas, and strategies used in Scott's operation. Emphasis will be placed on new and innovative techniques and ideas. There will also be opportunities to discuss operation-specific solutions to challenges, and a mini-discussion topic will be addressed each week.
Opportunity to interact with others who share your interests
The third session will focus on what you can learn from keeping records. This session will use records from actual niche pork farms to review and discuss key management topics that are important for successfully raising niche hogs.
These webinars offer opportunity to interact with others who share your interests will be rewarding and educational, says Gary Huber, program director for Practical Farmers of Iowa, based in Ames.
Contact these people for more information or to sign up
If you do not have a computer but would like to participate, you can contact your county extension office and arrange to participate in the webinar from there. To learn more about how to sign up for the webinars, visit http://connect.extension.iastate.edu edu/niche or contact Gary Huber at [email protected]  (515)450-6812;  or Dave Stender at (712)261-0225 or (712)225-6196 or at [email protected]

Sponsors for these winter niche pork webinars are Iowa State University Extension, Iowa Pork Industry Center, Practical Farmers of Iowa, Iowa Pork Producer Association, and Pork Niche Market Working Group. PFI is an organization that includes a diverse group of farmers as well as nonfarmers. Corn, soybeans, beef cattle, and hay are the top enterprises for PFI farmers, although many have a variety of other operations, including fruits and vegetables. PFI's programming stresses farmer-to-farmer networking through research and demonstration, field days, conferences, and more. For more information, call 515-232-5661 or visit www.practicalfarmers.org.
Subscribe to receive top agriculture news
Be informed daily with these free e-newsletters
You May Also Like
---