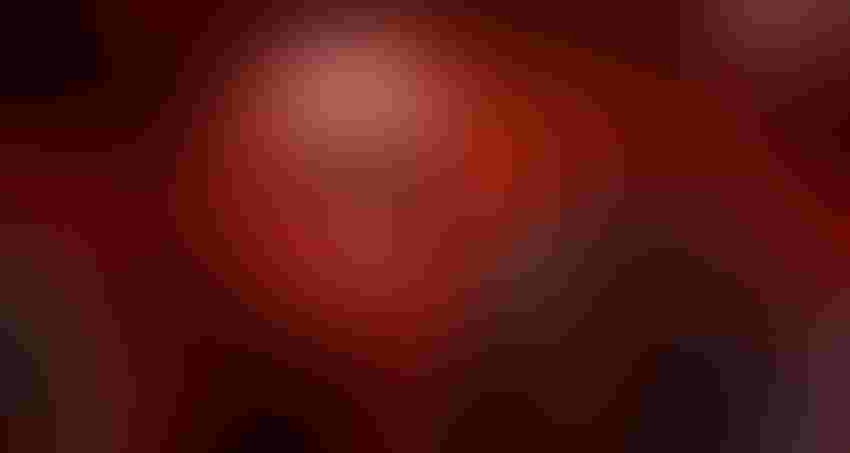 PANDEMIC CAUSE: Coronavirus is disrupting services everywhere, but food producers and ag departments are working to keep grocery shelves stocked and farmers at work.
Maksim Tkachenko/iStock/Getty Images Plus
The Covid-19 outbreak is officially in all 50 states. Panic buying of food has cleared grocery shelves and strained even the highest-tech distribution and delivery system. Yet those kinks will get worked out. A growing concern, is the future of the food supply.
This can be impacted by processing halts due to disease, or limits on labor access, which may leave crops in the field. We'll be rounding up information across the 8-state region we cover here at Western Farmers Stockman.
Colorado produce industry responds
In a media release, the Colorado Fruit & Vegetable Growers Association and its members shared they are concerned about the impact Covid-19 is having on the state's physical, economic and social health.
Robert Sakata, CFVGA president, comments: "We join authorities in urging Coloradans to comply with safety guidelines laid out by our state and to be considerate of others by doing what we can to keep ourselves and others safe from the virus." Sakata owns Sakata Farms, Brighton, Colo.
The organization is urging growers to continue to implement their worker health measures when retailing their produce to reduce transmission of the disease. He also notes that there is no current evidence that food or food packaging is associated with transmission of Covid-19.
"Fortunately, produce growers already implemented very high standards of safety as laid out in the Food Modernization Act, implemented several years ago. CFVGA and its partners over the past several years have focused on extensive grower training of these produce safety rules," he adds.
CFVGA and the Colorado Produce Safety Collaborative will be hosting a free webinar for all farmers and ranchers to learn how to better communicate with their customers about produce and their operations during the pandemic. The presenter will be Diane Mulligan, M&C Communications, whose firm consulted with growers on communication during the 2011 Holly, Colo., listeria outbreak in cantaloupe. The hour-long, interactive webinar is Wed., March 25, beginning at 12:10pm. To register go to the front page of CFVGA's website: coloradoproduce.org
Idaho makes moves
The state of Idaho has canceled pesticide license exams statewide, which may impact application of crop protection products for the current season. All registrants will be notified of new training dates as they return.
The state has a page of information for tracking what's happening in the state. Visit the Idaho State Department of Agriculture page to keep up on that region's activities.
Nevada operating at limited capacity
The Nevada Department of Agriculture is operating at limited capacity with essential employees only to support agribusiness and protection of public health. Per guidance from Gov. Steve Sisolak, and the federal government, due to Covid-19, all NDA offices are closed. Some services will not be available until normal business operations resume, and response times will be slowed.
The department has identified essential services that require immediate attention. Visit agri.nv.gov to learn which offices are open.
Oregon has focus web page for information
In Oregon, the Oregon Department of Agriculture is sending all to the Oregon Health Authority page for Covid-19 updates. You can track cases in the state and other issues from one location. The site shows number of cases and the age breakdown too.
You'll also find helpful information on a range of other services during this changing time. Check out the Oregon Health Authority page.
Utah Department of Ag open for business
In a statement on its website, the Utah Department of Agriculture notes that it remains open for business.
Interim Commissioner Kelly Pehrson noted that "we are a service organization with regulatory responsibilities. Those words have neverm meant more than they do now. We are committed to helping ensure Utah's farmers, ranchers and food producers continue to provide safe, healthy food."
All vital services including food production, animal health and identification, and plant and insect inspections will continue. When possible some employees will telecommute, but the main office and other established work locations will remain open as usual.
"We also encourage everyone to look for and purchase local Utah food when possible from restaurants, food trucks, grocery stores and farmers markets," Pehrson adds.
Washington State Department of Ag weighs in
March 24: Washington State Department of Agriculture has announced it is closing offices to the public. The department remains fully operational, but has closed to limit interactions and prevent the spread of COVID-19. The agency continues to support key parts of the state's infrastructure and according to its statement: "we inent to continue to provide high quality inspections and other crucial services necessary to support commerce and maintain the viability of our vital food supply chain." 
Washington State Department of Agriculture director Derek Sandison commented: "This is an extraordinary measure, but a necessary step to help protect both our staff and the public. WSDA remains open for business and will continue to fulfill its mission of supporting our state's agriculture industry. I would encourage the public to call, email or use our website to connect with us for the time being."
Earlier this month, Sandison released the following statement regarding agriculture, food production and food distribution:
"Agriculture and food production is an essential industry that feeds our communities and serves a vital role in the state's economy. I want to extend my personal thanks to our farmers and ranchers and to all the hard-working people in the agriculture and food industry whose jobs cannot be performed remotely and who continue to show up every day to keep our critical food infrastructure rock solid.
"As we continue to respond to the COVID-19 outbreak, I want to assure the industry and the public that we are committed to keeping Washington's food supply chain open and operational. State and federal government is actively working with producers, processors and distributors to ensure that the food supply chain continues to function and support our communities through these difficult and uncertain circumstances.

STOCKED SHELVES: Farmers, ag officials and the food industry are working to keep grocery shelves stocked, even as Covid-19 spreads, which limits inspection personnel, training and other key issues.
"There is no need for the public to be concerned that store shelves will go empty, as farmers, ranchers and food processors are producing plenty to meet our needs. Deliveries to grocery stores, too, are continuing at a steady pace. 
"I know Washington's agriculture industry has the full support of Governor Jay Inslee during this challenging period."
Washington state has been hard hit by the disease and Governor Jay Inslee notes that "we are in uncharted territory that requires creativity and flexibility, but that is nothing new for Washington's farmers, food processors and food distributors. The public should know that we are doing everything we can to ensure that all Washingtonians continue to have access to safe, healthy food."
Wyoming continues lab testing
The agriculture laboratory run by the Wyoming Department of Agriculture continues testing as usual, however, the facility is setting up an outside sample drop off location to reduced the number of people in the building to help with social distancing.
The lab remains open Monday through Friday, 8 a.m. to 5 p.m., and if you want to drop off a sample in person, the department asks that you call ahead to arrange for someone from the lab to meet you at the front door. The lab is currently locked to outsiders. You can call 307-742-2984 for more information.
We'll keep updating this story, and sharing it on social media, as new information is released.
Subscribe to receive top agriculture news
Be informed daily with these free e-newsletters
You May Also Like
---