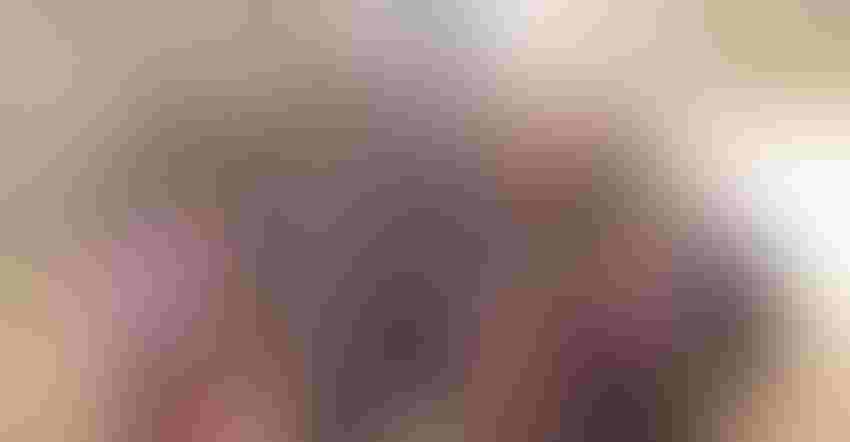 INTERNATIONAL EXPERIENCE: The international educational seminar offered by the Minnesota Agriculture and Rural Leadership program is often the highlight for many alumni. Class VI traveled to Morocco in 2012 for its international leadership experience.
Courtesy of Paula Mohr
Interested in developing leadership skills, broadening your view of Minnesota and beyond, and learning more about yourself?
Consider applying for the Minnesota Agriculture and Rural Leadership program and become involved with Class XII.
MARL is a two-year educational commitment open to farmers, agriculture-related professionals and rural leaders. Educational sessions focus on a mix of leadership development, personal skill building and location-related subject matter. Up to 30 participants are selected per class. Throughout the two-year experience, class members attend nine in-state seminars; a national study seminar in Washington, D.C.; and an international study seminar.
Applications and references are due online for Class XII on April 29.
MARL's mission is to develop the skills of Minnesota's agricultural and rural leaders to maximize these individuals' impact and effectiveness in local, state, national and international arenas.
Olga Brouwer, MARL executive director, said program staff and MARL's board of directors continually review programming to make it more meaningful and friendly for already-busy participants. For Class XII, class members will be benefit from program updates that include seminars scheduled outside of planting time and harvesttime, virtual sessions, regional meetings and less time away from home.
After Class XII selection in June, the program starts with a kickoff celebration in Redwood Falls in August around Farmfest. The first leadership seminar will be held in Mankato in December. The first full-year — 2023 — sessions are all in-state. The second year, 2024, includes seminars in Washington, D.C., and abroad.
"Every season includes a hybrid in-person-online seminar held in small regional groups," Brouwer says, explaining that this format came about as a solution for Class XI that was challenged with in-person gatherings by the pandemic.
"Participants could meet in their own regions and present to the other regional groups via the internet," Brouwer says. "The convenience of not needing to drive to a far corner of the state and having the opportunity to organize interesting meetings and excursions with local leaders was a great success."
Candidates for the program will now be asked to commit for the first year and recommit for the second year, Brouwer says.
"The program is designed with the intent to conclude both years," she adds. "However, experience has shown that individuals sometimes have other things happening in life that can make it difficult to continue for two years. Now there is an 'exit' if that happens."
One area unchanged in the MARL experience is the time dedicated to international travel.
"It is important to spend some time in the selected country after traveling so long and far," Brouwer says. "Another lesson we often learn is how to responsibly leave [home] for a while. That can be outside your comfort zone, but it's shown to be an invaluable lesson for active leaders."
Program nuts and bolts
Applications and references for Class XII are due online by April 29. Interviews, held online, will take place May 31 through June 6. Class members will be announced June 30.
The application is available at marlprogram.org/application.
Tuition for Class XII is $6,000 and payable in installments. Tuition paid by a class member is a part of the total program cost. Each cohort is supported by alumni, friends, organizations, foundations, corporations, the University of Minnesota Extension, and Southwest Minnesota State University and its foundation.
Tuition covers curriculum including assessment tests, excursions, social events and lodging during seminars; travel expenses for the national and international study seminars; and most meals.
Out-of-pocket costs include travel to in-state seminar locations, some meals, parking, thank-you notes, business cards, vaccinations and passport fees.
Tuition may be sponsored by various sources, including employers, organizations and commodity groups. Tuition scholarships may be available. Call Brouwer to learn more at 507-537-6430.
"The enhancements and changes make me very excited about the future of the program," Brouwer adds. "It prepares active and emerging leaders to be confident and well-prepared for fast-changing expectations. It will be a great, unique experience."
Subscribe to receive top agriculture news
Be informed daily with these free e-newsletters
You May Also Like
---