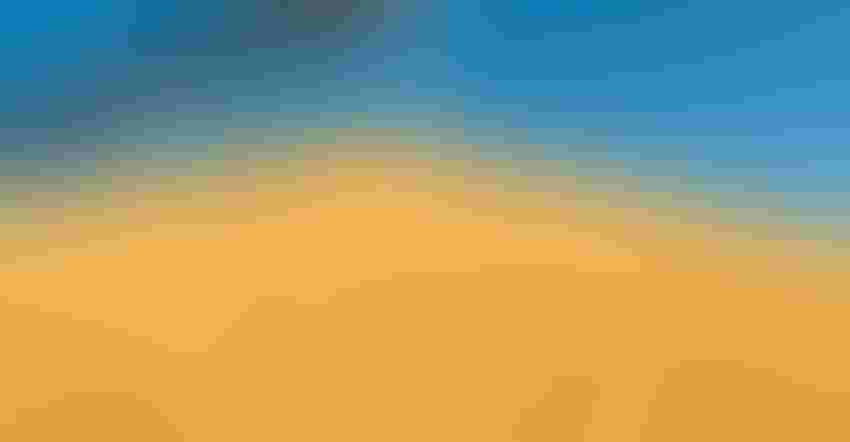 SAD HARVEST: As grain piles up in elevators across the country during a hectic harvest season, violence broke out at the Agrex Inc. grain elevator Oct. 21 in Superior, Neb., leaving two victims and one suspect dead, and one other victim injured.
Edwin Remsberg/getty images
In the midst of a hectic harvest season, the rural community of Superior in Nuckolls County in south-central Nebraska was rocked just before 2 p.m. Oct. 21 when a fatal shooting took place at the Agrex Inc. grain elevator.
A Nebraska State Patrol news release from Oct. 22 stated the names of the victims who were killed in the tragic shooting. They are Sandra Nelson, 60, of Formoso, Kan., and Darin Koepke, 53, of Hadar, Neb.
Nelson was pronounced dead at the scene in Superior. Koepke was flown to Bryan Health West Campus in Lincoln, where he was later pronounced dead. A third victim was treated for non-life-threatening injuries at the hospital in Superior, and was released Oct. 21, according to NSP.
The NSP news release stated that once the shooting had begun, an Agrex employee retrieved a shotgun from an office, returned fire and struck the suspect. The suspect in the shooting has been identified as Max Hoskinson, 61, of Superior, Neb.
Hoskinson, who was pronounced dead at the hospital in Superior, had his employment with Agrex terminated earlier in the day. According to NSP, Hoskinson returned to Agrex with a handgun and opened fire, striking three people, before the Agrex employee could retrieve a shotgun and return fire.
All other names of individuals in the incident are being withheld due to the ongoing nature of the investigation, NSP noted.
Agrex statement
A statement posted Oct. 22 on the Agrex Inc. website said, "On Thursday, Oct. 21, there was a violent incident at an Agrex facility in Superior, Neb. Our thoughts and prayers are with our co-workers and their families affected by this incident. At this time, the incident is being investigated, and therefore we are not able to offer any further comments."
An additional statement on the homepage of the website said that "out of respect and sympathy for our co-workers and their families, the Superior elevator" was closed through the weekend. The statement said that the elevator was to open at noon Oct. 25 for questions on future deliveries, contracts and pricings.
"We will continue to keep you updated with further developments regarding the reopening of the elevator," the statement said. It concluded, "Thank you for your patience as we navigate these difficult times."
NSP is investigating the incident, with assistance from the Nuckolls County Sheriff's Office, Superior Police Department and Nuckolls County Attorney's Office. The investigation is ongoing.
Learn more online at statepatrol.nebraska.gov.
Content for this article was compiled from news releases from the Nebraska State Patrol and agrexinc.com.
Subscribe to receive top agriculture news
Be informed daily with these free e-newsletters
You May Also Like
---