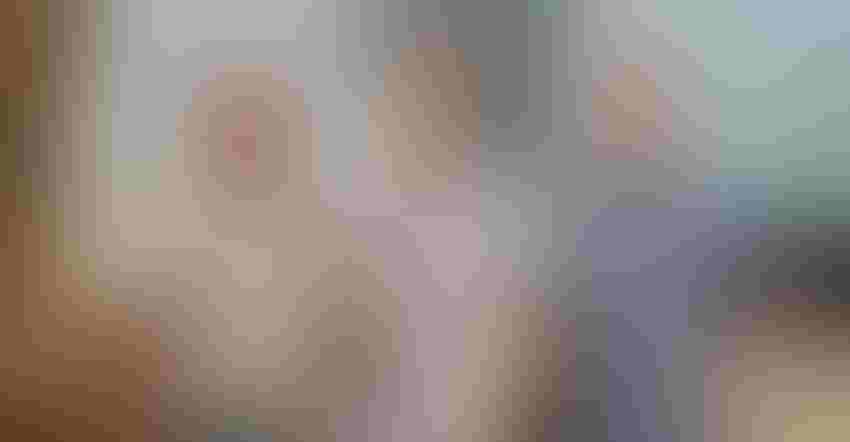 DIVIDE AND CONQUER: Bob Buline (left) manages the family operation near Lone Tree, Iowa, while sons Jay and Dillon focus more time on the retail business. "We've had good synergy between farm and retail," Bob says.
Mike Wilson
Brother Jay and Dillon Buline knew if they wanted to come back to the family farm run by their father, Bob, they would need to diversify. So the three added a retail business to the family enterprises. Here are a few tips for those who might consider such a move, and here's a bonus: these all apply to your farm operation as well.
Related: Next generation offers business insights
1. Communicate through the conflict. "We've seen differences of opinions cause families to fall apart," Dillon says. "Jay and I realize we can have different opinions, but we keep it focused on the business. At Terra and on the farm, we both realize we have different areas we can focus on. Jay can manage operations and I can focus more on finance. At the end of the day, we still have to come together on big decisions."
"Our dad did a good job instilling in our head that you cannot fight and fight, and never get along, Jay adds. "We realized early on that by sticking together, we have the opportunity to maintain and grow what was built by our previous family members."
Bob agrees. "The biggest secret to success is communication," he says. "Even though everyone's busy, you still have to communicate."
2. Focus on collaboration. "We love teamwork and working with others, and it's not just in agriculture," Dillon says. "In today's world, collaboration is key for not just growth but for businesses to succeed and to enjoy the work that you do. If you can put your trust with other people, you'll be stronger together."
3. Diversify your experiences. Jay was fortunate to work at Deere for a short period before returning to the farm to help launch the retail business. It gave him an added perspective that he uses daily. "You need to get off the farm and do something else," he says. "You'll see things a little differently. If we had no other experiences, we could end up just doing business the same way over and over."
4. Appreciate your differences. "Even though people can have differences of opinion, in our situation, we have a natural checks and balances," Dillon says. "Jay might be more entrepreneurial and have big ideas, and I want things penciled out, put on a spreadsheet and have a budget. It almost works better that we're different that way."
5. Realize more acres isn't always the answer. Growing a secondary business proves you don't need to grow just by adding acres. For one, it's not always an option. You can still find ways to grow your farm revenue, for example, through custom work for neighbors or the local co-op. "Capitalize on the equipment and the relationships you have," Jay says. "In today's ag economy, you have to be open to new ideas."
6. Prioritize profit and time. Home in on the things that are most profitable in your business and be willing to drop the things that don't make you money, Dillon says. "There's nothing worse than doing something that takes time, but you're making super-slim margins and you're away from your family," Jay adds.
7. Get more structure in your day. At the end of their first year operating their feed mill in Iowa City, Iowa, Dillon realized his office duties made it hard to spend more time with customers. It's been a learning process to prioritize the vast number of tasks to perform either on a farm or in a retail store. "With agriculture, you can never just say there's a specific routine of things to do each day — a calf might go down; a grain bin might need inspection," he says. "We're trying to bring a little more structure to the business now, so we can go see customers who helped us get to where we are today."
8. Hire for success. Bob runs the farm full time with six employees, while Jay and Dillon manage 28 employees on the Terra payroll. Those people you hire can make the difference in your future success, say the brothers. "We really want a strong culture of positivity, and maybe that's why Jay and I are so relaxed," Dillon says. "We want to hire the best people with no negativity. Every job can be difficult at times, and if you're surrounded by negative people, it makes it that much harder. So we take the time hiring. Hiring the wrong people can do a lot of damage."
About the Author(s)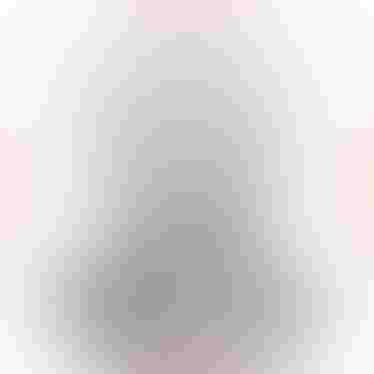 Executive Editor, Farm Futures
Mike Wilson is executive editor and content manager at FarmFutures.com. He grew up on a grain and livestock farm in Ogle County, Ill., and earned a bachelor's degree in agricultural journalism from the University of Illinois. He was twice named Writer of the Year by the American Agricultural Editors' Association and is a past president of the organization. He is also past president of the International Federation of Agricultural Journalists, a global association of communicators specializing in agriculture. He has covered agriculture in 35 countries.
"At FarmFutures.com our goal is to get readers the facts and help them analyze complicated issues that impact their day-to-day decision-making," he says.
Subscribe to receive top agriculture news
Be informed daily with these free e-newsletters
You May Also Like
---