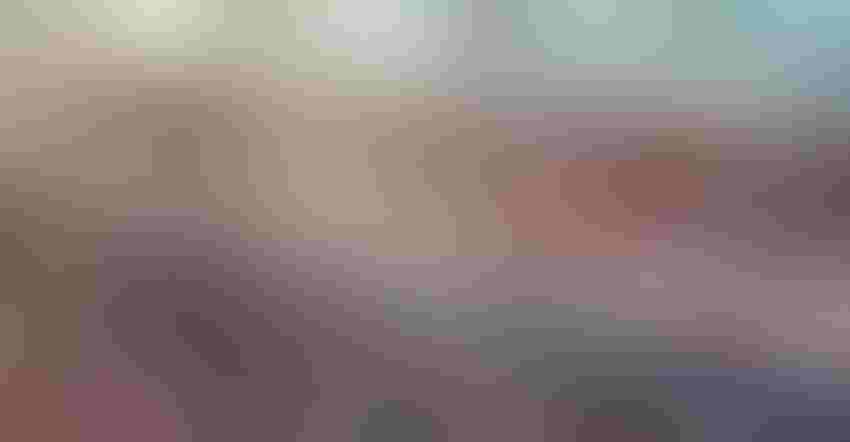 AVIAN INFLUENZA: Highly pathogenetic avian influenza has been confirmed on a commercial egg farm Monday afternoon in Jefferson County, Wis. According to Wisconsin State Veterinarian Darlene Konkle, nearly 3 million laying hens will be depopulated.
poco_bw/Getty Images
The presence of highly pathogenic avian influenza has been confirmed in a commercial laying flock of chickens in Jefferson County, Wis. The confirmation was announced on Monday afternoon by Wisconsin Agriculture Secretary Randy Romanski during a Zoom teleconference with Wisconsin State Veterinarian Darlene Konkle.
Samples from the flock were tested at the Wisconsin Veterinary Diagnostic Laboratory. According to Konkle, there are nearly 3 million laying hens in the affected flock.
USDA and Wisconsin animal health officials are at the site, Konkle said. State officials quarantined the affected premises and are working closely with the owners and managers.
"Our next step is to depopulate the flock. We need to act quickly," Konkle said. "The owner has other flocks nearby, and we are closely monitoring those."
Romanski noted, "This situation is going to continue to evolve."
This marks the first case of highly pathogenic avian influenza to be confirmed in Wisconsin this year. With this new case, HPAI has now been found in commercial poultry in eight states so far this year. The other affected states are Missouri, Indiana, Kentucky, Iowa, South Dakota, Maryland and Delaware.
This also marks the third case of HPAI to be confirmed in a commercial layer operation in the U.S. The other two cases were in Maryland and Delaware. Those two cases resulted in the loss of more than 1.6 million laying hens.
This is Wisconsin's first confirmed case of avian influenza since 2015. That year, Wisconsin had eight flocks that tested positive for the disease, Konkle said. Those infected flocks were all depopulated.
Romanski reminds anyone working with birds to complete premises registration and practice enhanced biosecurity. Producers are encouraged to move their birds indoors when possible to prevent contact with wild birds and their droppings.
Wisconsin actively monitors for human cases of avian influenza and has plans in place to respond, if necessary. Anyone with questions about how avian flu affects humans can find information at the Wisconsin Department of Health Services website. For more information on avian influenza viruses in wild birds, or for information on how and when to report sick or dead wild birds, visit the Wisconsin Department of Natural Resources wildlife diseases webpage.
To report increased mortality or signs of illness among domestic birds, contact Wisconsin DATCP at 608-224-4872 (business hours) or 800-943-0003 (after hours and weekends).
Subscribe to receive top agriculture news
Be informed daily with these free e-newsletters
You May Also Like
---